Meta-owned Instagram is preparing to launch a new text-based app that aims to challenge Twitter. Recent evidence suggests that the launch is imminent and will happen soon.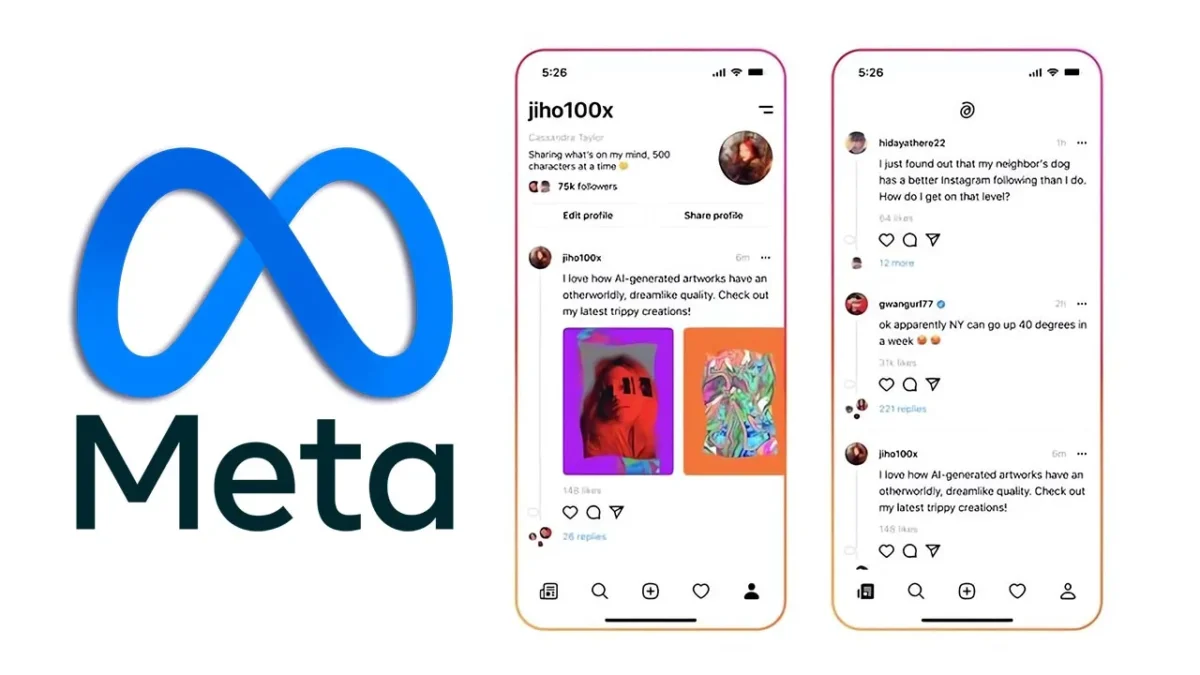 Secret Meetings and Codenames:
Meta has been holding secretive meetings with selected creators to present its short-word app idea. The project has been known as 'P2,' 'Project 92,' and 'Barcelona.'
Twitter Foundation with an Instagram Twist:
The app will be built on a foundation similar to Twitter but will feature Instagram-like design language. Users can sign in using their existing Instagram credentials, with their data, followers, bio, verification, and username carried over to the new app.
Decentralized App with Cross-Platform Compatibility:
Instagram aims to create a decentralized app based on the Instagram platform, enabling users from other apps like Mastodon to search and interact with their accounts.
Enhanced Engagement Features:
The text-based app will allow users to post texts up to 500 characters in length, share photos, attach links, and include videos of up to 5 minutes. Users can engage through likes, reposts, and replies.
Creator Control and Safety:
Similar to Instagram, the app will provide creator control and account safety features. Users can easily block, report, and control replies and mentions. Blocked accounts and hidden words from Instagram will carry over to the new app, along with Instagram's Community Guidelines. Details about monetization avenues for creators on the new app are currently unknown and have not been disclosed.
Silicon Valley:— Few images of new text based Instagram app, as seen by beta testers of the app. pic.twitter.com/JOugMUTlM2

— South Asia Index (@SouthAsiaIndex) May 19, 2023
Launch Timeline and Audience Reception:
According to a creator involved in the project, the text-based app from Instagram could launch by the end of June. However, confirmed information and audience reception remain uncertain. It remains to be seen whether the app will stand out among competitors and entice users to switch from Twitter.
Conclusion:
As more details emerge, we will gain a clearer understanding of Instagram's new text-based app. Stay tuned for updates and share your thoughts on this exciting development.