Lego has announced an exciting new addition to its lineup, a premium lego Pac-Man arcade set that pays homage to the iconic 1980s arcade classic. This 2,650-piece set captures the essence of the Pac-Man arcade cabinet with intricate details and interactive features, providing a nostalgic experience for fans of all ages.
Recreating the Arcade Cabinet:
The Lego Icons Pac-Man set is designed to replicate the iconic Pac-Man arcade cabinet. It features an illuminating coin-slot, a four-way joystick, and a mechanical chase. The attention to detail is remarkable, making it a must-have for both Lego enthusiasts and Pac-Man fans.
Interactive Elements:
One of the standout features of this set is a crank on the side of the cabinet, allowing you to move the characters around the game's maze. This interactive element adds a playful twist to the set, immersing builders in the Pac-Man gaming experience. Additionally, the set includes a diorama of a figurine playing a smaller version of the arcade cabinet, further enhancing the nostalgic charm.
Rotating Pac-Man and Ghosts:
Situated on top of the cabinet are rotating versions of Pac-Man and the ghosts Blinky and Clyde. These mini-figures capture the essence of the characters, bringing them to life in a dynamic and eye-catching display. Their presence adds a touch of authenticity and excitement to the set.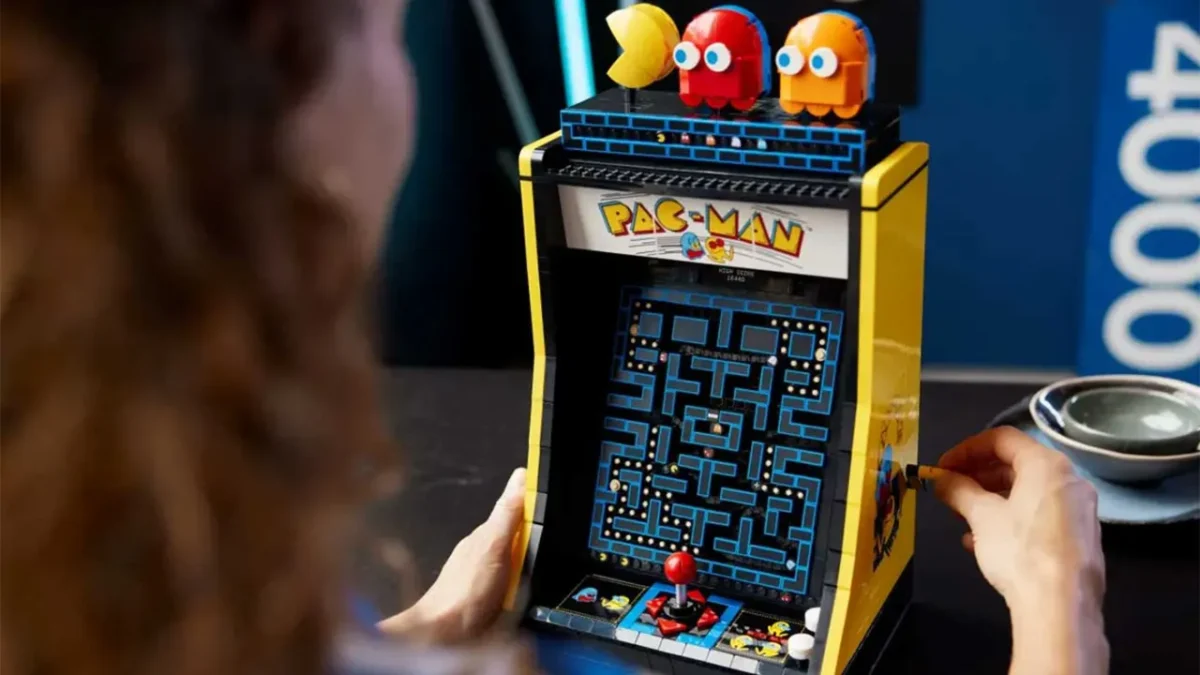 Price, Availability, and Age Recommendation:
The Lego Icons Pac-Man set will be priced at $269.99 (€269.99 / £229.99) and will be available for general sale on June 4th. Lego VIP members will have early access on June 1st. It's worth noting that this set is intended for individuals aged 18 and over, aligning with its intricate design and complexity.
| Date | Type of Sale |
| --- | --- |
| June 4th | General sale |
| June 1st | VIP sale (early access) |
Celebrating Pac-Man's Legacy:
The announcement of this Pac-Man set comes exactly 43 years after Bandai Namco (formerly known as Namco) first tested the game with the public in 1980. Pac-Man remains one of the most beloved and popular arcade games of all time. Lego's collaboration serves as a fitting tribute to its enduring legacy and widespread influence.
Drawing Inspiration from Lego:
In a delightful revelation, it's mentioned that Pac-Man's iconic yellow color drew inspiration from the "iconic yellow of the Lego brick," as stated by Toru Iwatani, the original creator of the game. This connection adds an extra layer of nostalgia and synergy between the two beloved brands.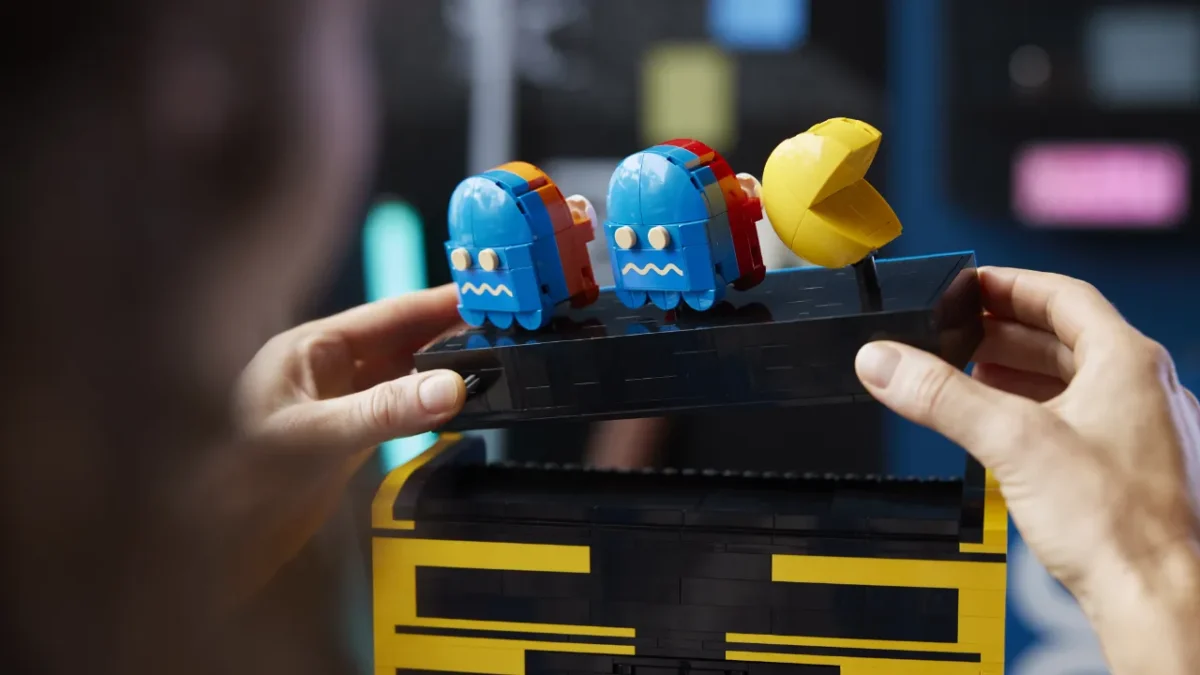 Expanding Lego's Video Game Collaborations:
The Pac-Man set joins Lego's growing collection of video game collaborations, which includes the Nintendo Entertainment System and the interactive Super Mario sets. This expansion demonstrates Lego's commitment to capturing the essence of beloved video games, allowing fans to build and interact with their favorite gaming experiences.