Baby Marvel Superheroes created by Ai Artist Mudassir Shah have recently taken the internet by storm, capturing the hearts of fans with their adorable and endearing depictions of beloved characters. The artwork, which features baby versions of popular Marvel characters such as Spider-Man, Iron Man, and Captain America, has been praised for its intricate attention to detail and its ability to preserve the essence of the original characters while adding a touch of innocence and childhood charm.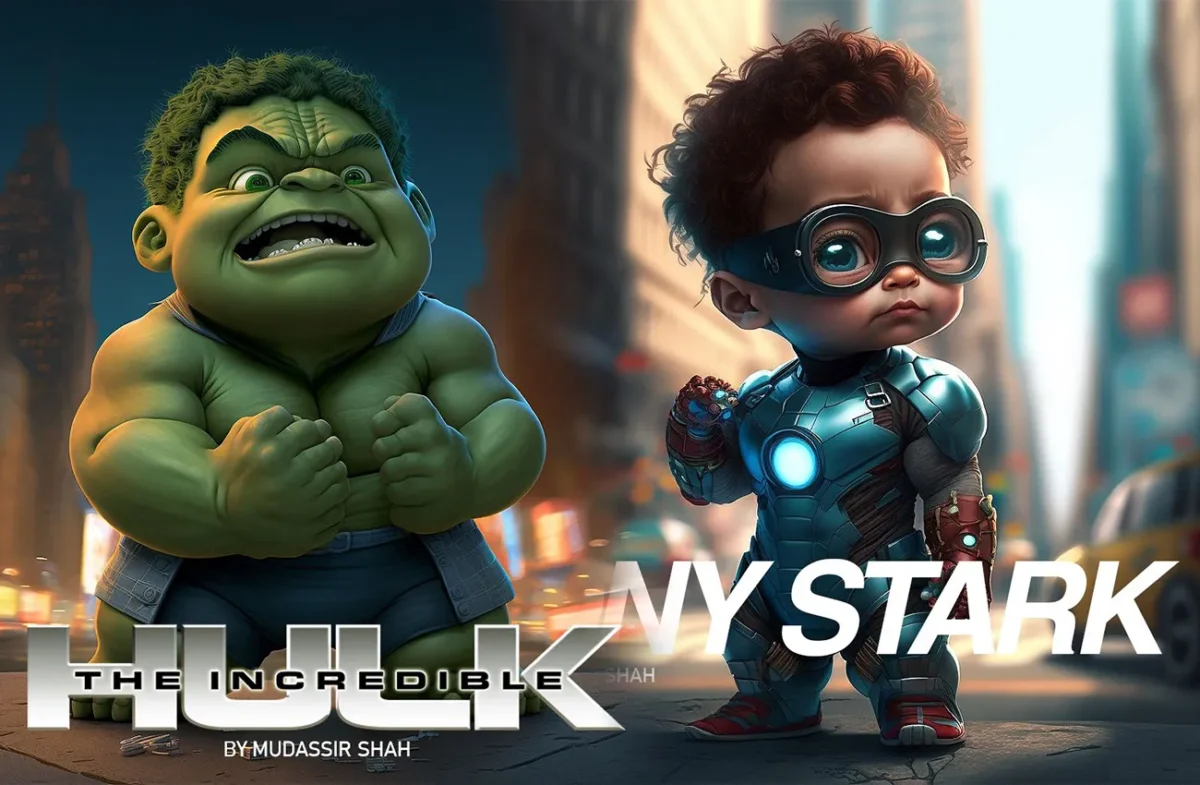 01 Black Panther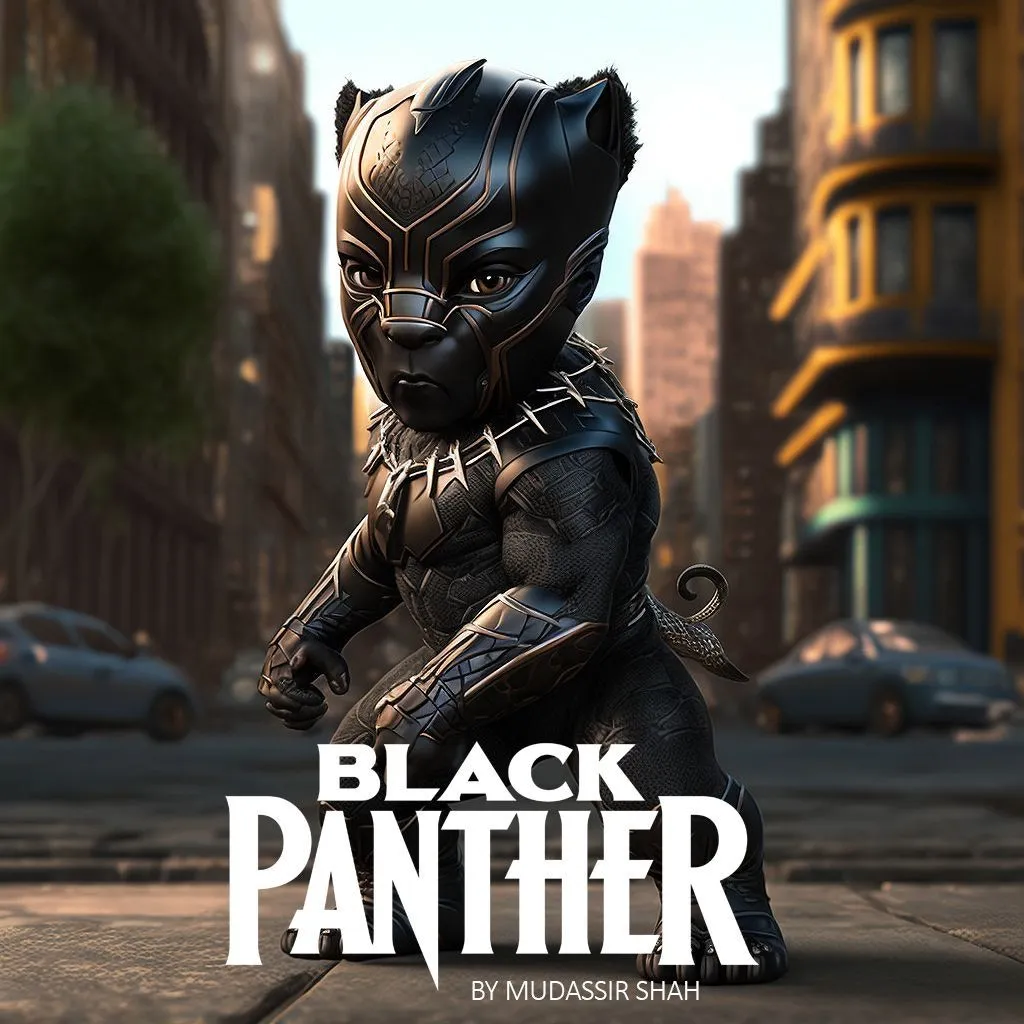 Mudassir Shah, the talented AI artist behind these cute Superheroes, has been creating digital artwork for over a decade and has developed a unique style that blends traditional art techniques with cutting-edge technology. Utilizing artificial intelligence algorithms and machine learning, Shah is able to produce highly detailed and complex images that rival those created by human artists.
02 Black Widow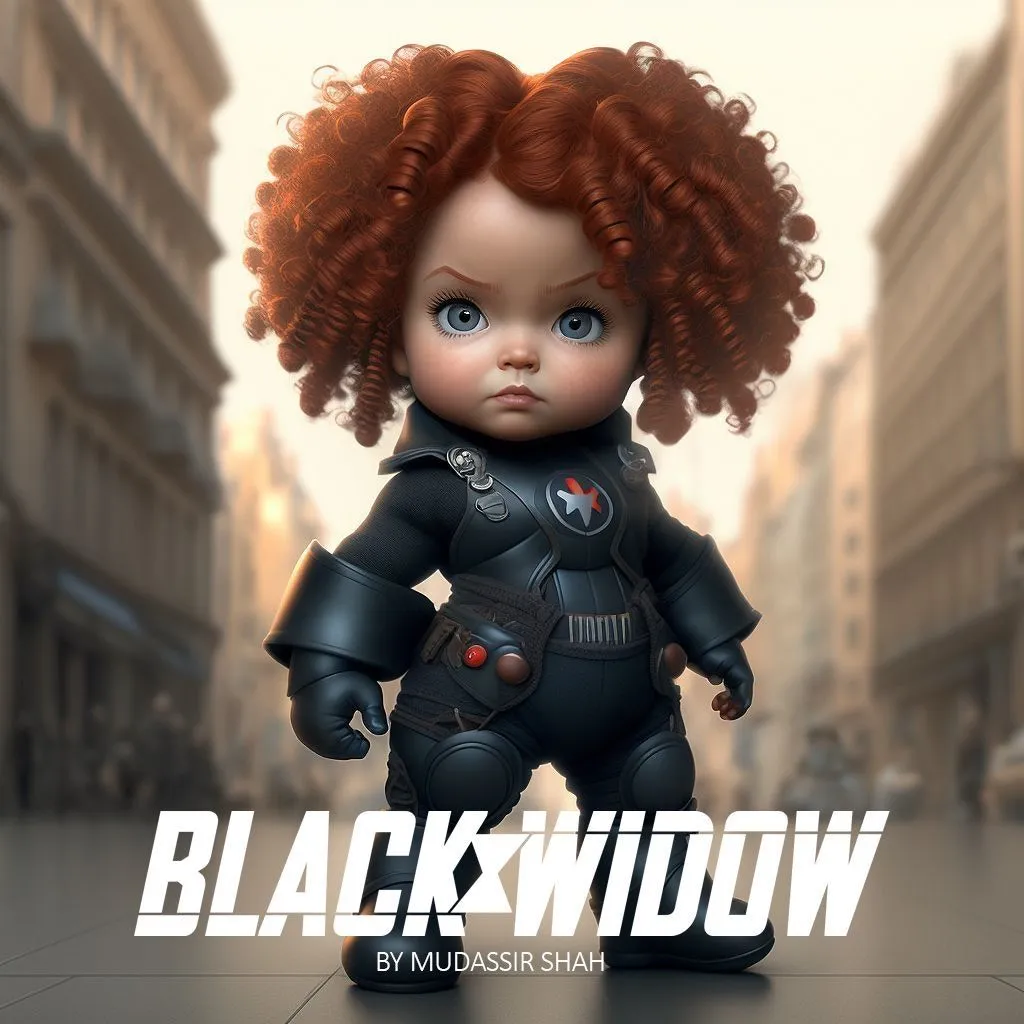 The baby Superheroes artwork is a perfect example of Shah's ability to use technology to enhance the creative process. Each character is meticulously designed, capturing their iconic costumes and poses while incorporating playful elements such as pacifiers and baby toys. The attention to detail is remarkable, and the resulting images are both hilarious and heartwarming.
03 Captain Marvel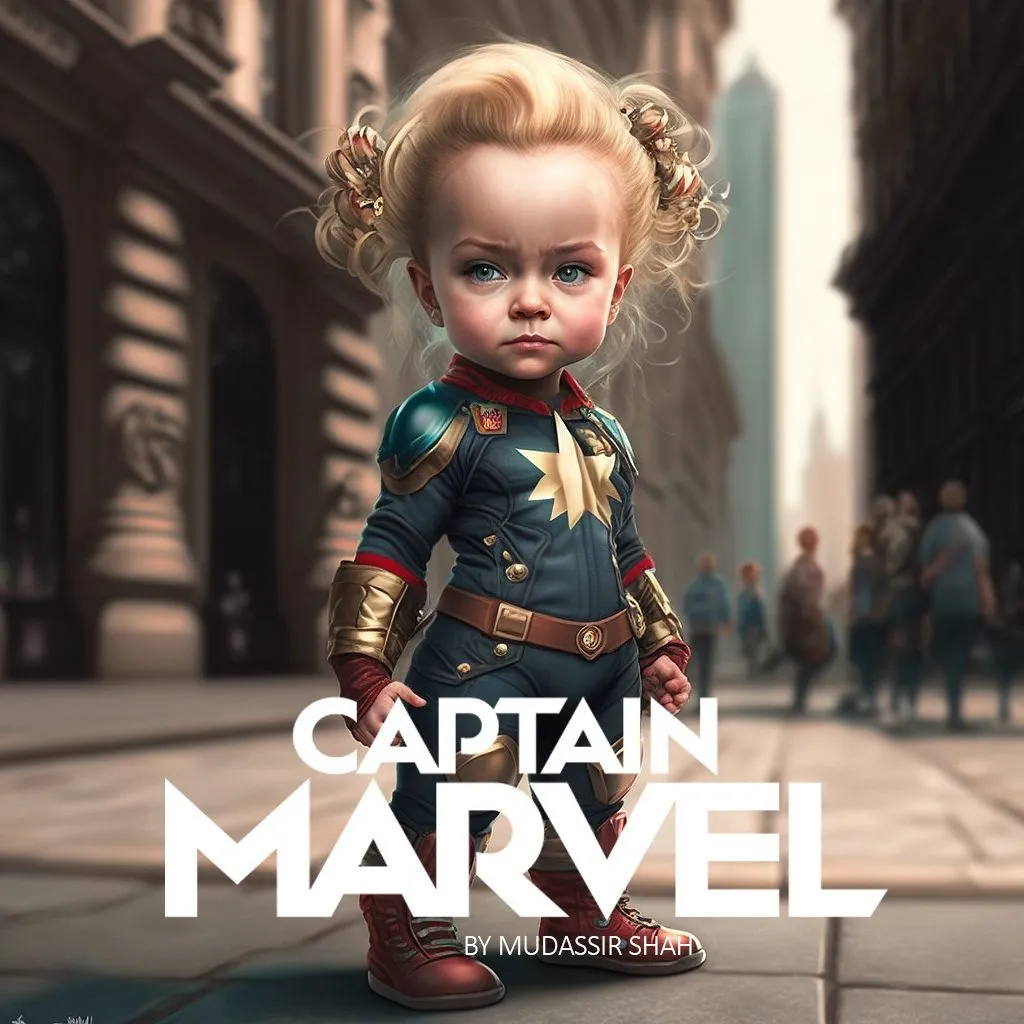 The popularity of the baby Superheroes artwork speaks to the timeless appeal of the characters and their universal appeal. Whether you are a lifelong fan of the comics or a newcomer to the Marvel universe, the baby versions of these beloved heroes are sure to bring a smile to your face. They also provide a new perspective on these classic characters, reminding us that even the most powerful superheroes were once innocent babies with their own unique personalities and quirks.
04 Scarlet Witch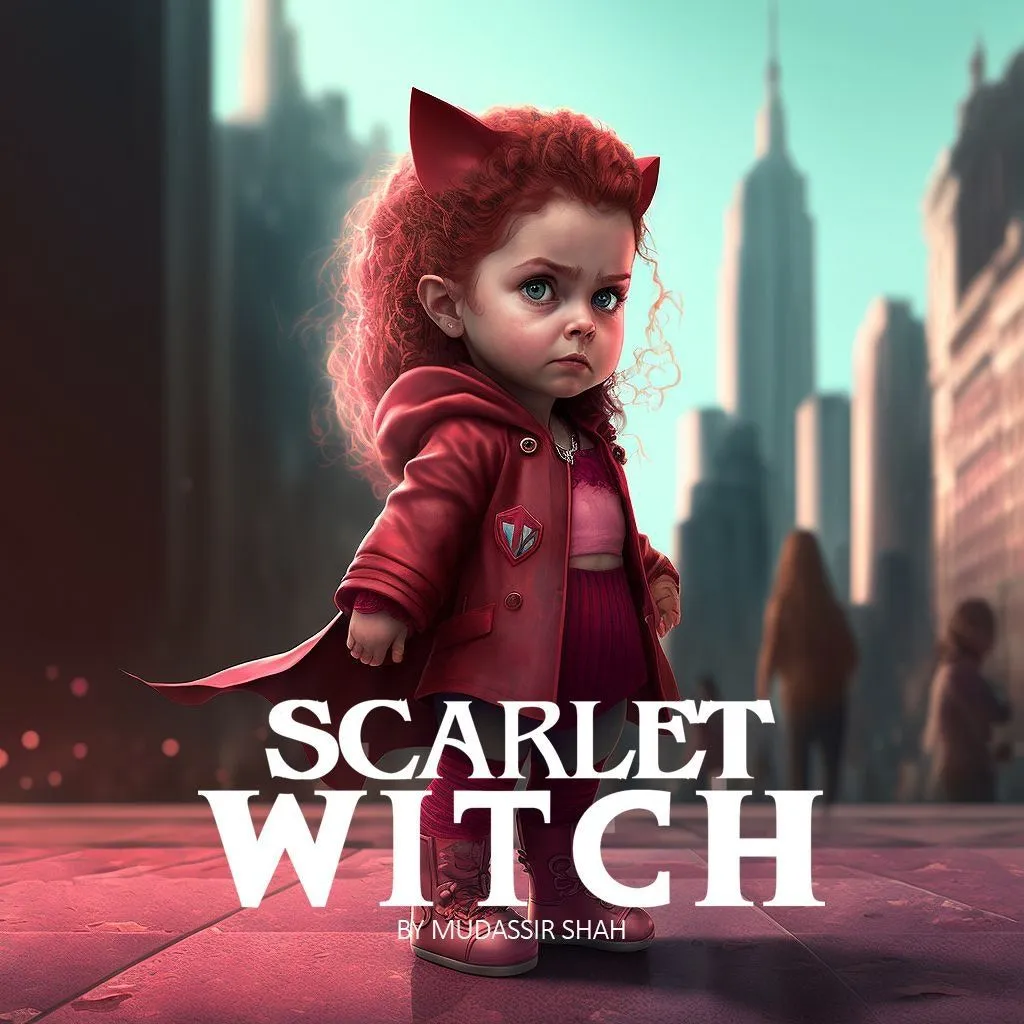 05 Thor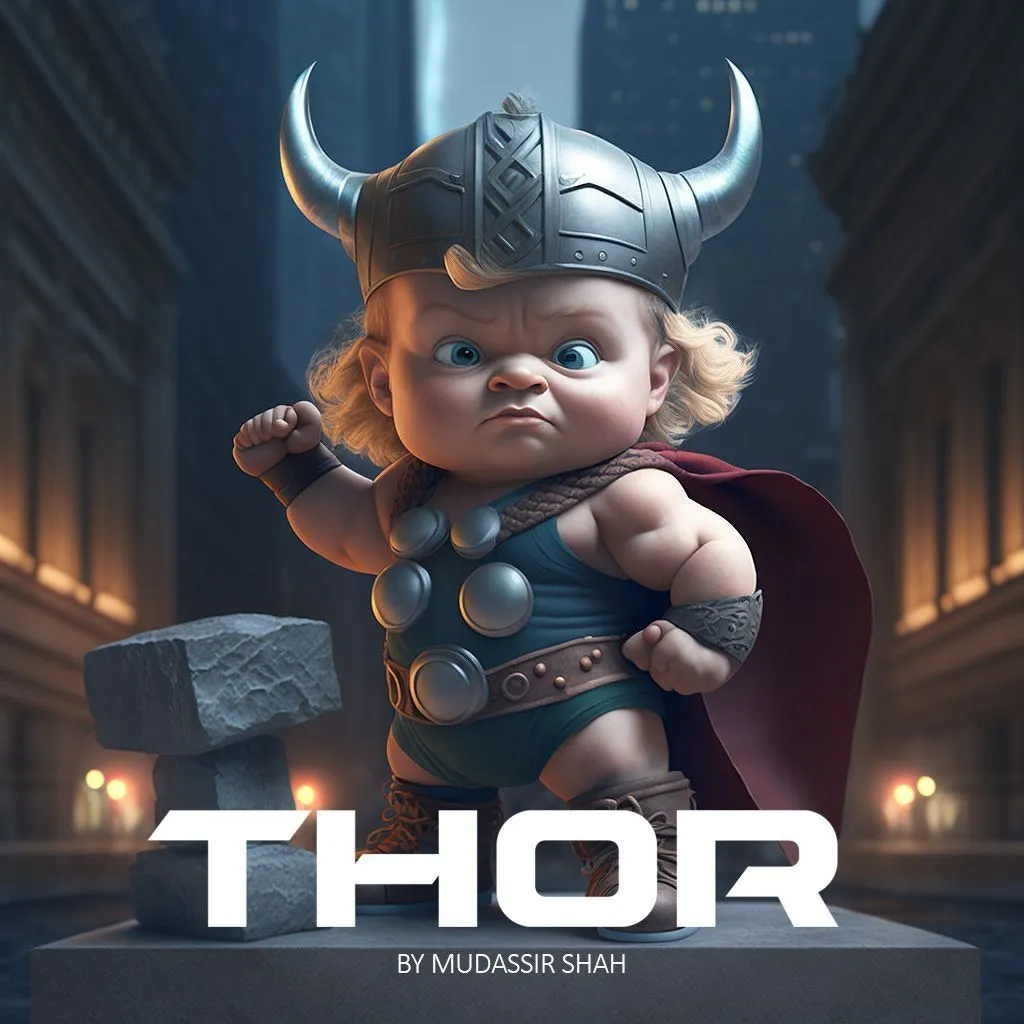 06 Doctor Strange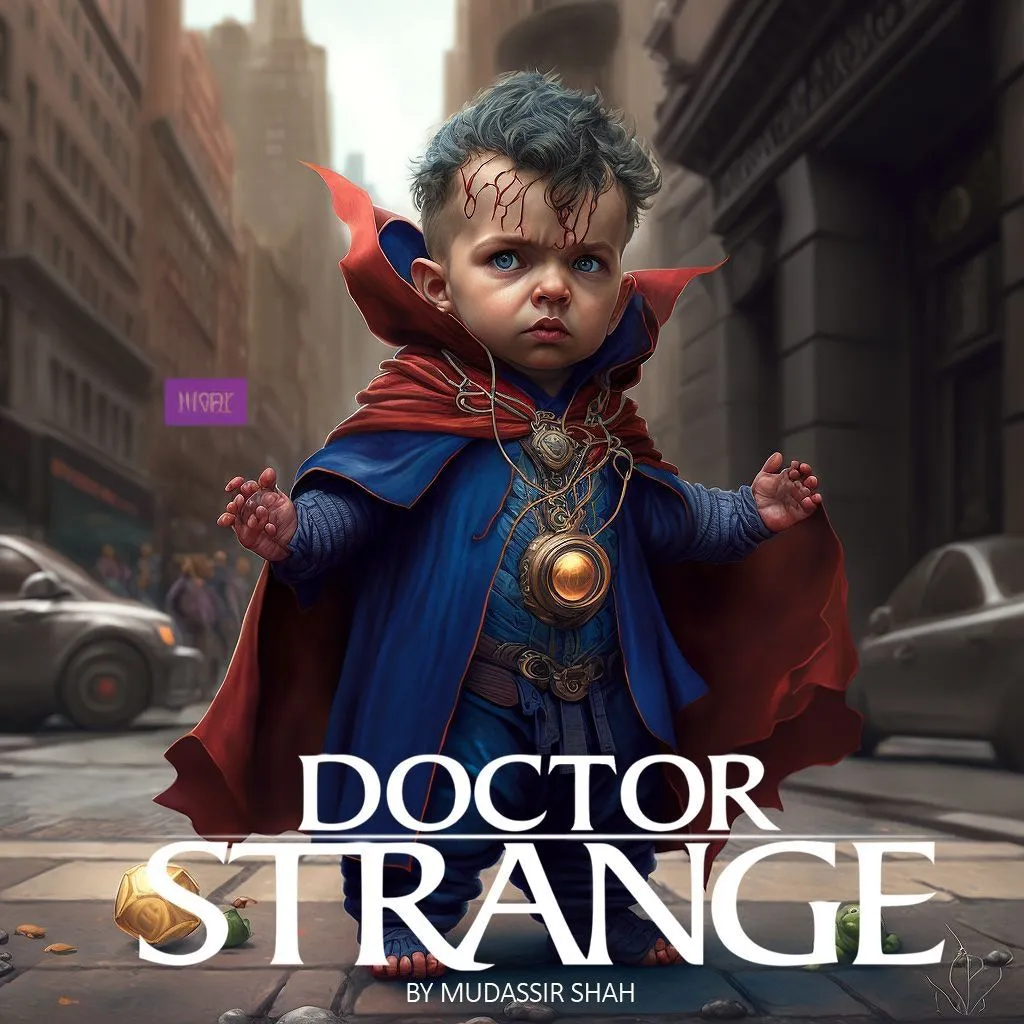 07 Spider-Man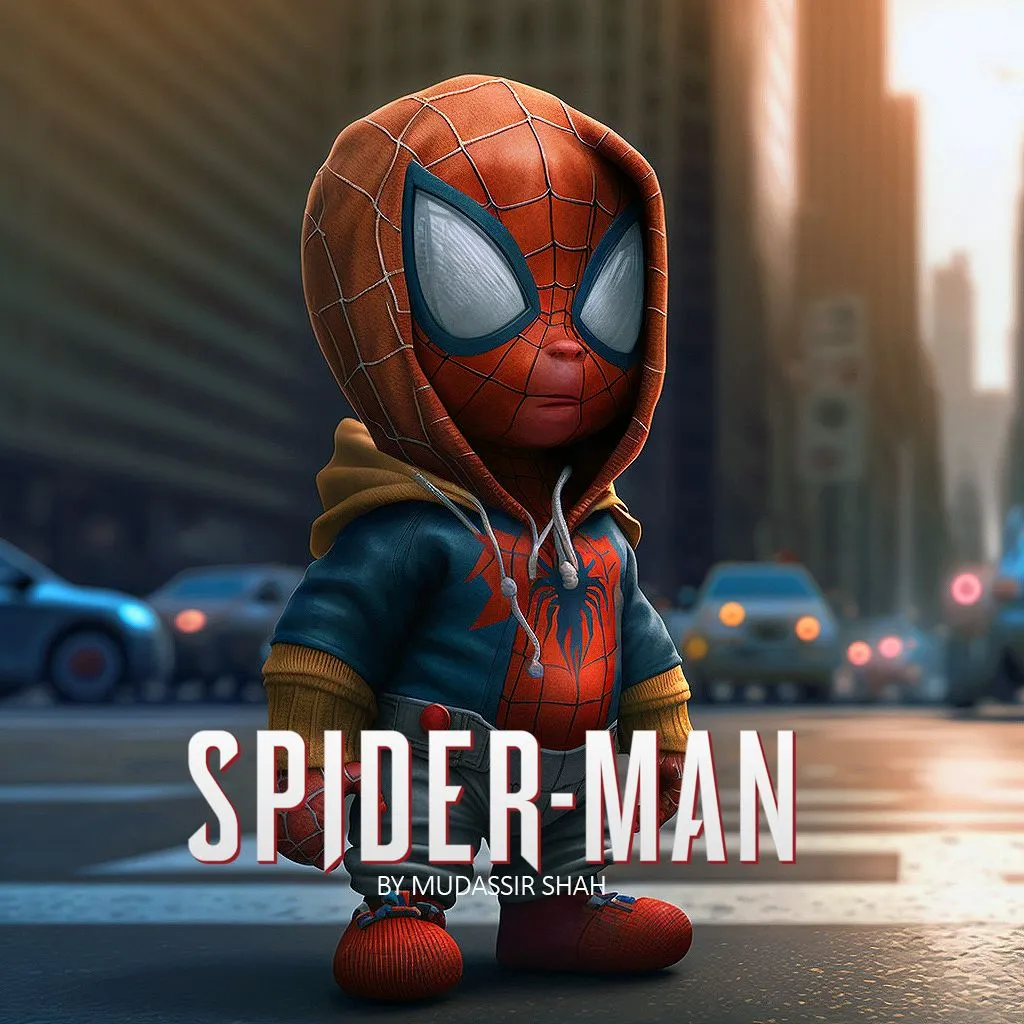 08 Captain America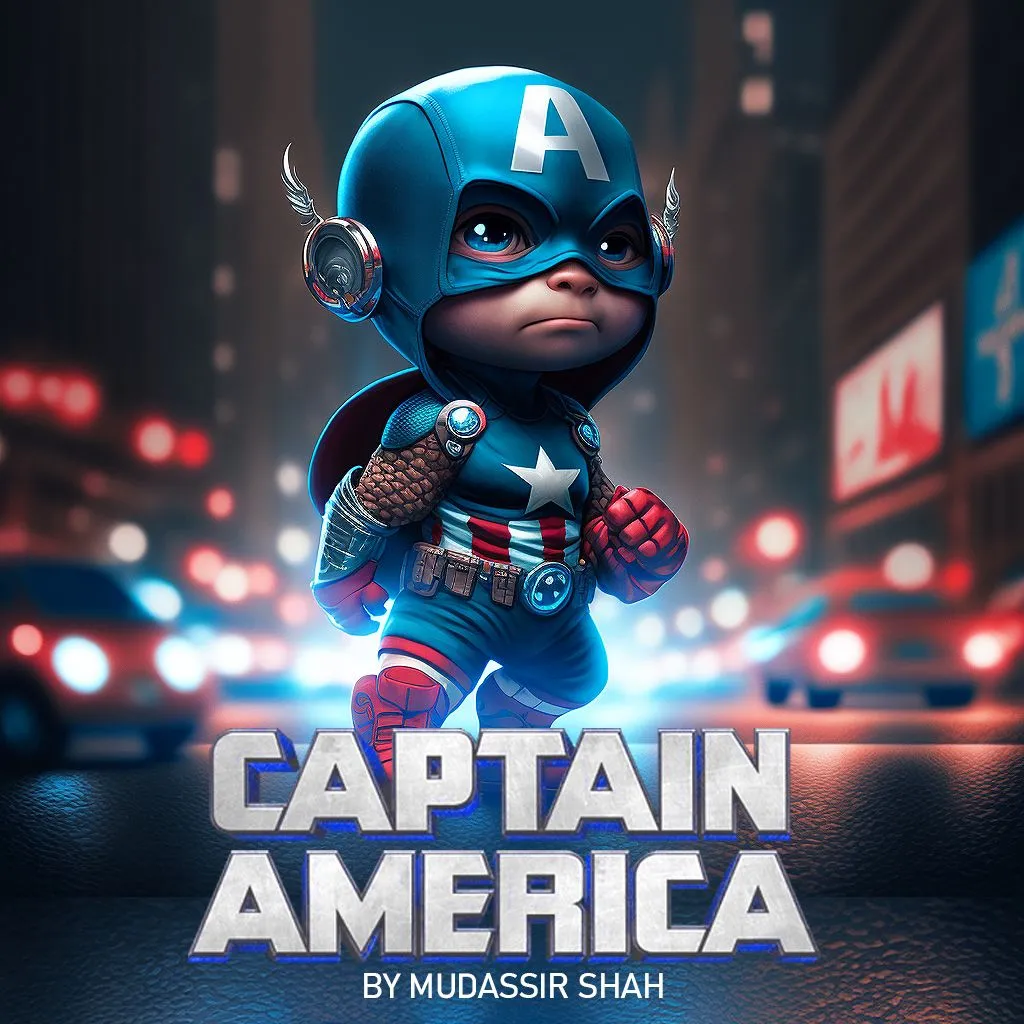 09 Hulk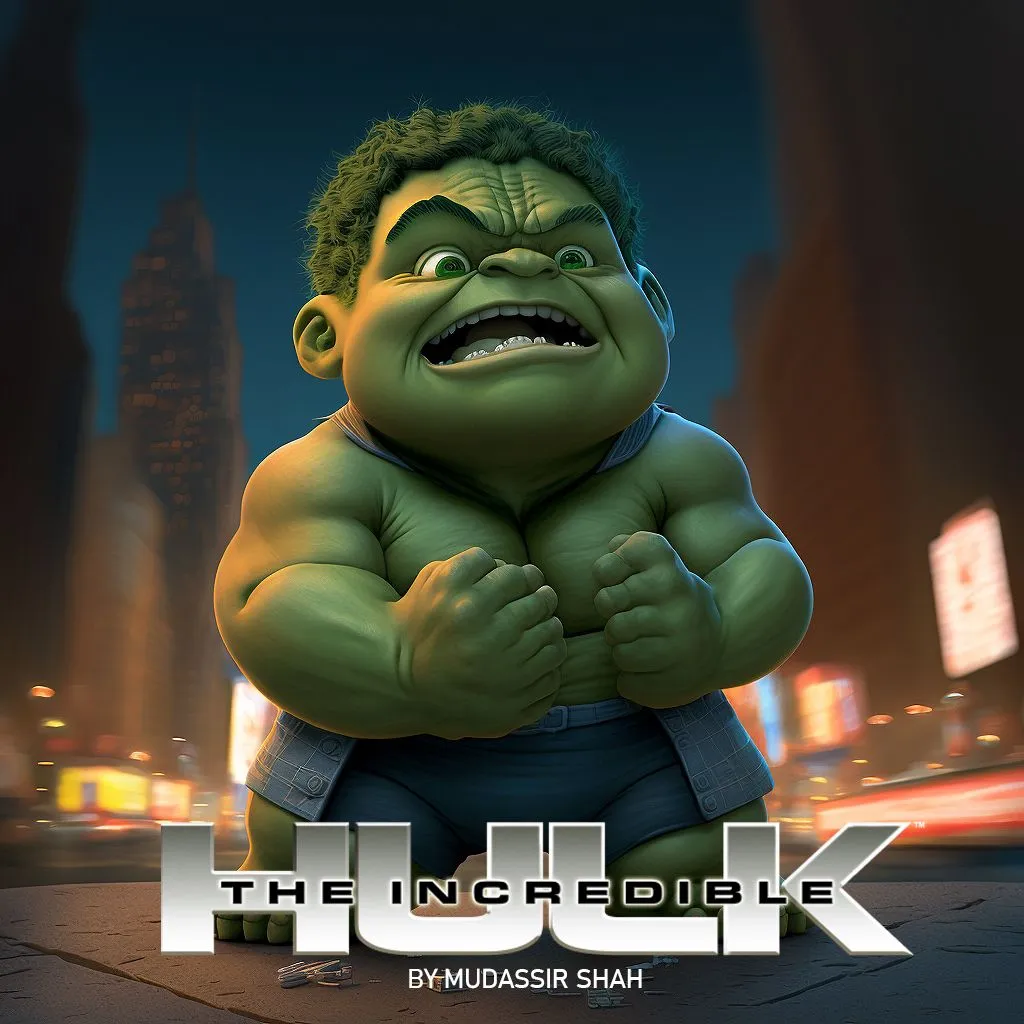 10 Tony Stark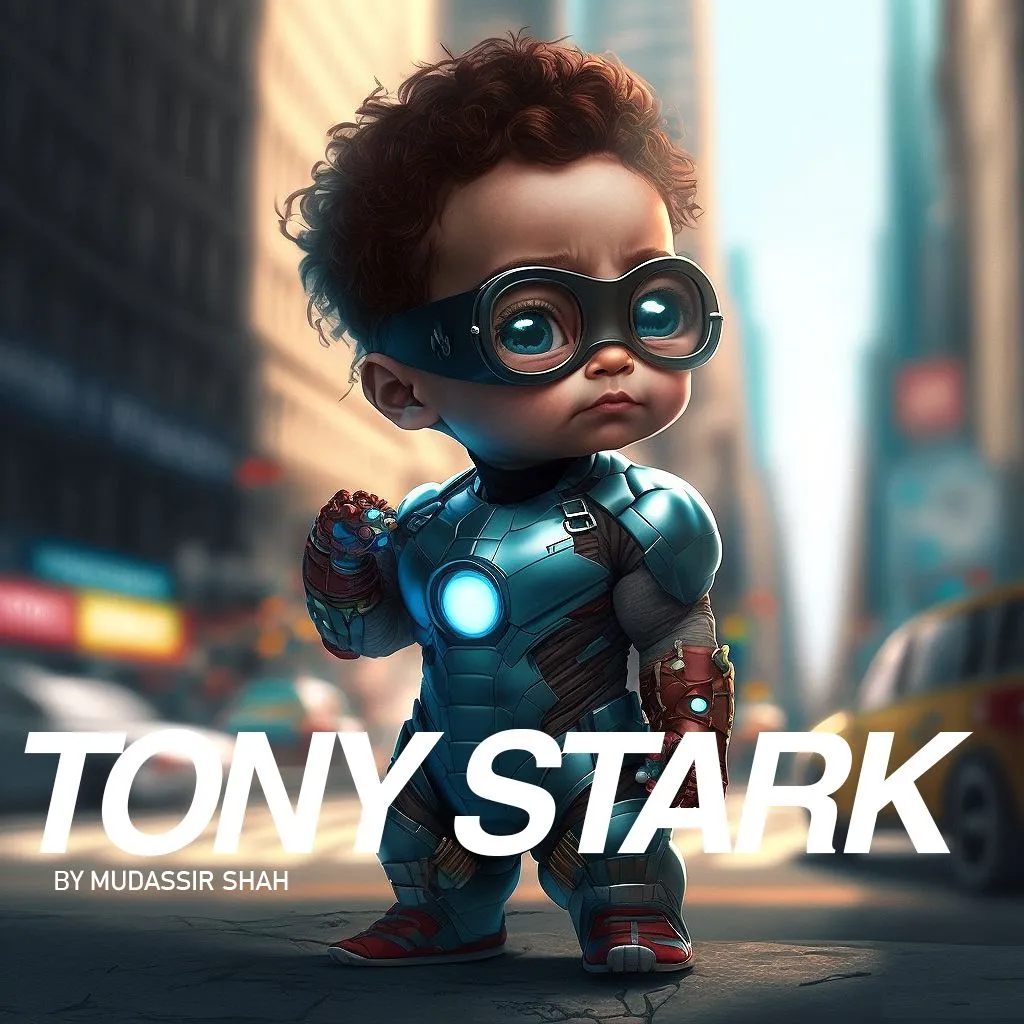 11 Venom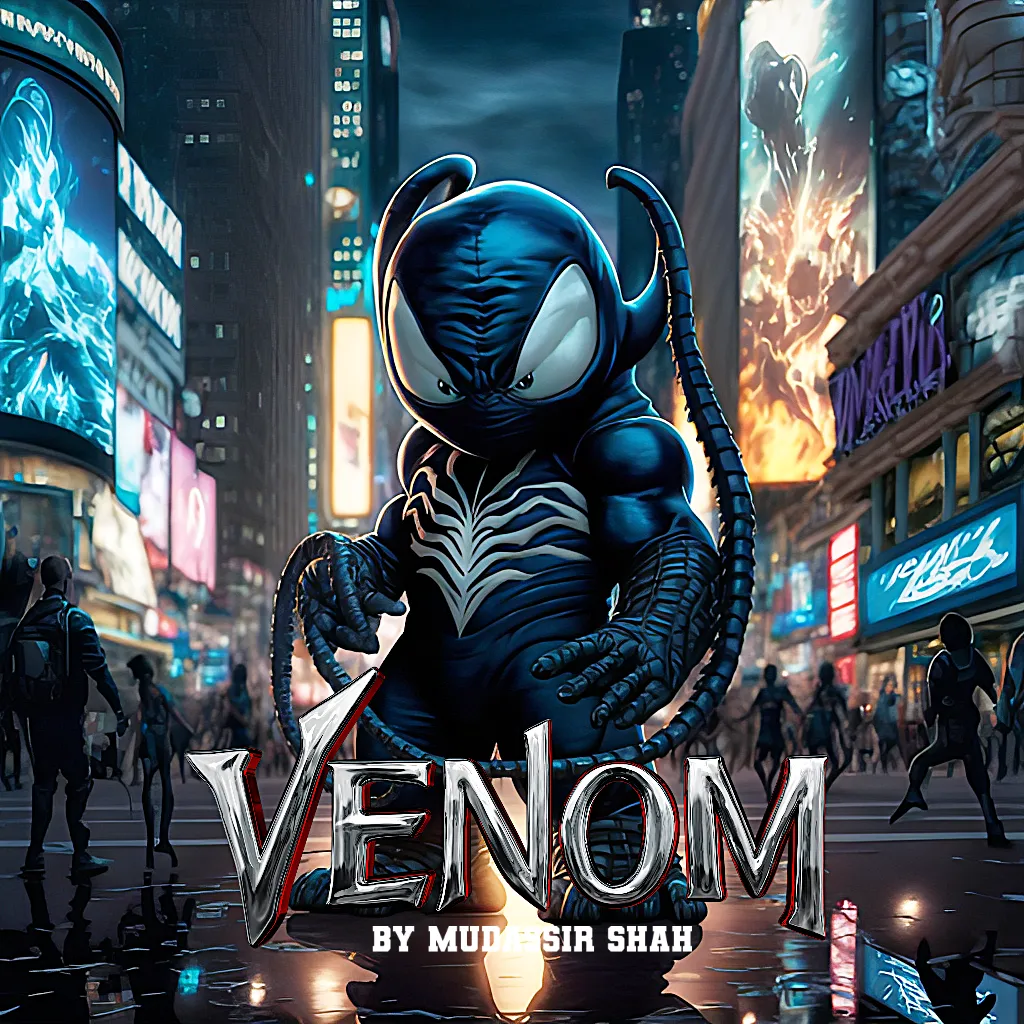 At last, these Superheroes created by AI Artist Mudassir Shah are a true work of art, combining cutting-edge technology with traditional artistic techniques to produce images that are both adorable and authentic. Whether you're a fan of the comics or just appreciate great artwork, these baby Marvel Superheroes are sure to win you over with their charm and innocence.