While it's hard to predict the future, our designers have a keen eye for picking up on interior design trends for 2023 that are increasing their traction in the design world, before the rest of the industry catches wind. While some of these are seeing a revival, some are emerging for the first time as viable options in design, and our designers are excited to see what the future brings. The pandemic has changed everything around the globe. People are now prioritising their health over everything else more than ever, with more focus on sustainable living, which I believe is something long overdue.
Table of Contents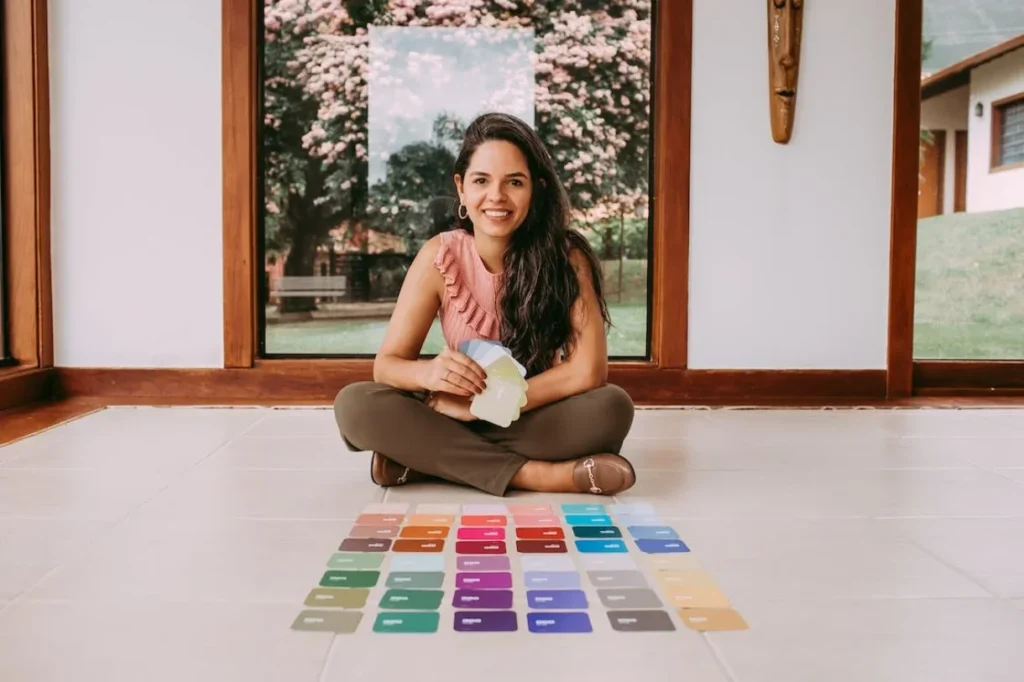 Another thing that the pandemic has brought to the centre stage is our living spaces. With more people spending time indoors, the home interior has taken centre stage. Everyone wants their space to be chic but also sustainable and healthy at the same time. Architects and designers are now well aware that they must create spaces that would help the client's overall wellbeing and create a positive, healthy environment.
Here are some interior design trends for 2023 I have observed that are taking the centre stage:
1. Low Height Furniture
Inspired by mid-century modern but with a contemporary glance, low height furniture is coming in hot in 2019. Low height furniture provides a more relaxed, comfortable look that's perfect for having company over or entertaining. The slanted nature of these pieces will provide clear callbacks to mid-century modern furniture, but new silhouettes and textures will also show a differentiation between the two styles. Low-back furniture will do the same thing for tall chairs set at a counter or bar that need the height, but will fit in seamlessly with a low height design. That's why it is included in interior design trends for 2023.
2. Graphic Wallpaper
In the coming years, you'll see traditional graphic wallpaper straying from the heavy monochromatic style to dynamic new heights that now reach all colors of the rainbow. A favorite of eclectic design, designers usually opt for a simplistic geometric wallpaper to add to the organized chaos of the room. Now, wallpapers are available in any shade, pattern, or design you can think up. From artistic illustrations to intricate line work, graphic wallpaper will vary from bold and chunky to thin and illustrative.
3. Terrazzo (One of Interior design trends for 2023)
Normally found on dated 80s countertops, terrazzo is coming back in a big way in the coming years, through means of wallpaper, tile and fabric. Inspired by flecked marble, you'll see terrazzo in everything from small bathroom accessories to bold living room wallpaper. The abstract nature makes it modern, despite a heavy 80s hand (but aren't the 80s making a comeback anyway?) and it will fit right in with a variety of more contemporary design styles.
4. Industrial Lighting
Industrial lighting is here to stay for the next several years, as it has shown no sign of appearing tired or dated. As most come in a neutral matte black, the hardware is easy to incorporate into a room for a few touches of rustic industrialism. Not every piece in a room has to be polished and pretty, and industrial lighting proves that with its popularity people are more interested in the unique and intriguing as opposed to perfect.
ZeroGPT – 100% Accurate ChatGPT and AI Content Detector!

Why Does TikTok Keep Crashing | iPhone | Android
5. Biophilic Design
This trend is a fun way of integrating nature into living spaces. Adding indoor plants to the interiors to make living spaces more connected with nature has become very popular. The plants are gorgeous to look at and also help improve our health and mental wellbeing. To make things more sustainable, architects and designers often use reclaimed wood for installing hanging plants.
6. Recycle and Reuse
As the world is moving towards adopting a more sustainable future, the old methods of replacing instead of repurposing do not work anymore. When I say that interior design is becoming more sustainable, what I mean is that it is not just people upcycling "waste" but also companies that are trying to recycle and reclaim materials used in domestic spaces. Recycling and reusing material has not only proved to be good for the environment but also beneficial for the wallet.
7. Authenticity and Sustainability
Being thoughtful of the materials, ethics, and environmental impact is not just about being sustainable. It is also about how well a designer is able to use their creativity to make a positive change. It is a reflection of how well the designers and architects can bring their ideas to life while staying socially and environmentally responsible. It is a practical endeavour that is also aesthetically pleasing to the clients.