When it comes to selecting the perfect and best feminine cursive tattoo fonts, the options can seem endless. Let me introduce you to some of the top feminine cursive tattoo fonts that are not only elegant but also bring a unique touch to your body art.
Table of Contents
Strong West – Retro Tattoo Font: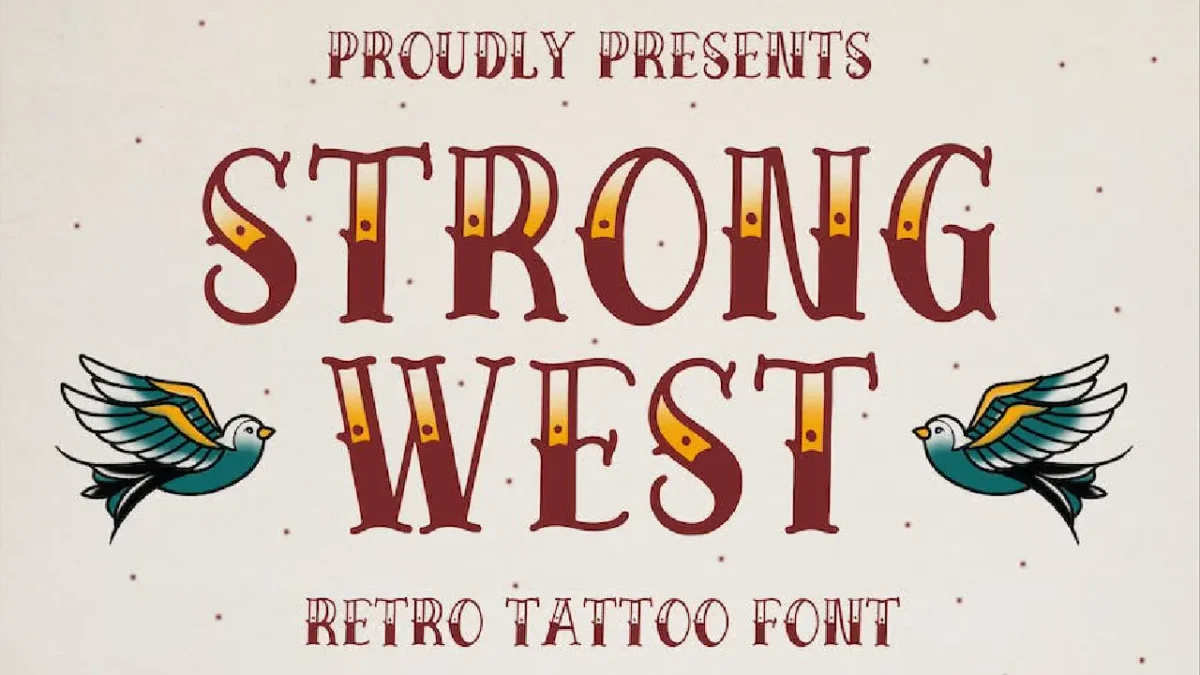 Introducing Strong West, a retro-inspired script font that's ideal for various applications such as logos, barbershop branding, badges, and especially tattoo designs. It encapsulates a classic yet trendy vibe perfect for those seeking a timeless look.
Astolfo – Tattoo Font: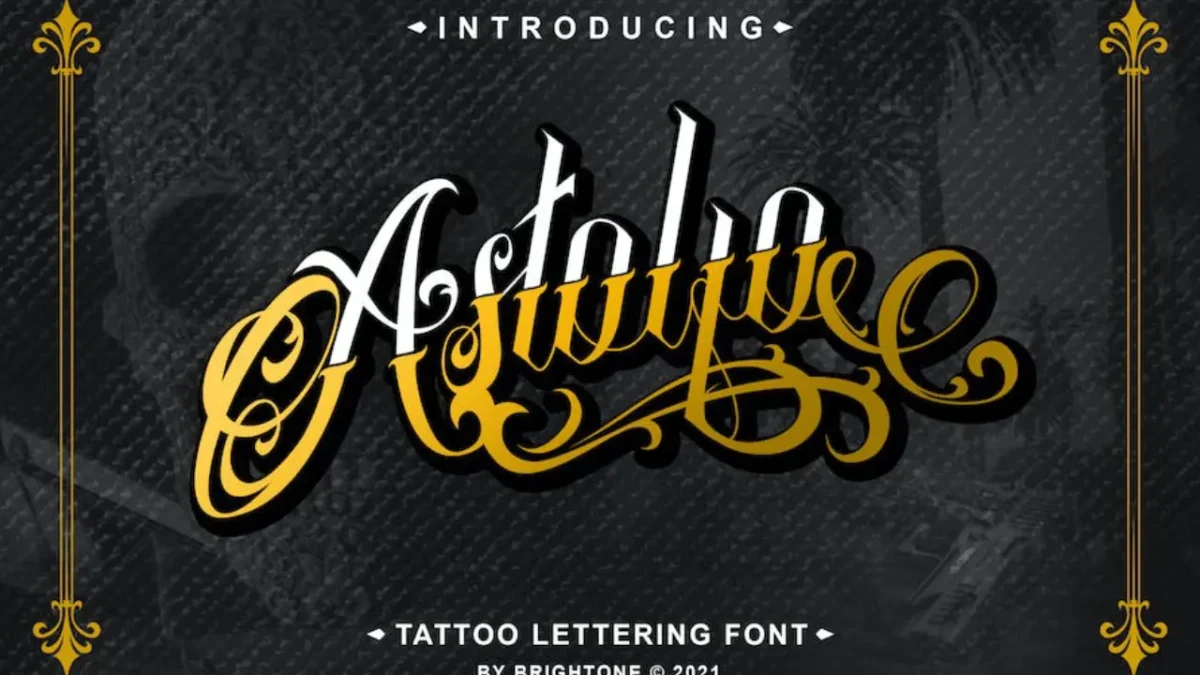 Astolfo is a versatile script tattoo font featuring uppercase letters, numerals, a wide range of punctuation, and alternate lowercase characters with decorative swashes. Its professional appearance is fitting for logo lettering, shirt design, and branding projects.
Disney Fonts for Cricut | Where to Find Free Disney Fonts?
Incognito Tattoo Font: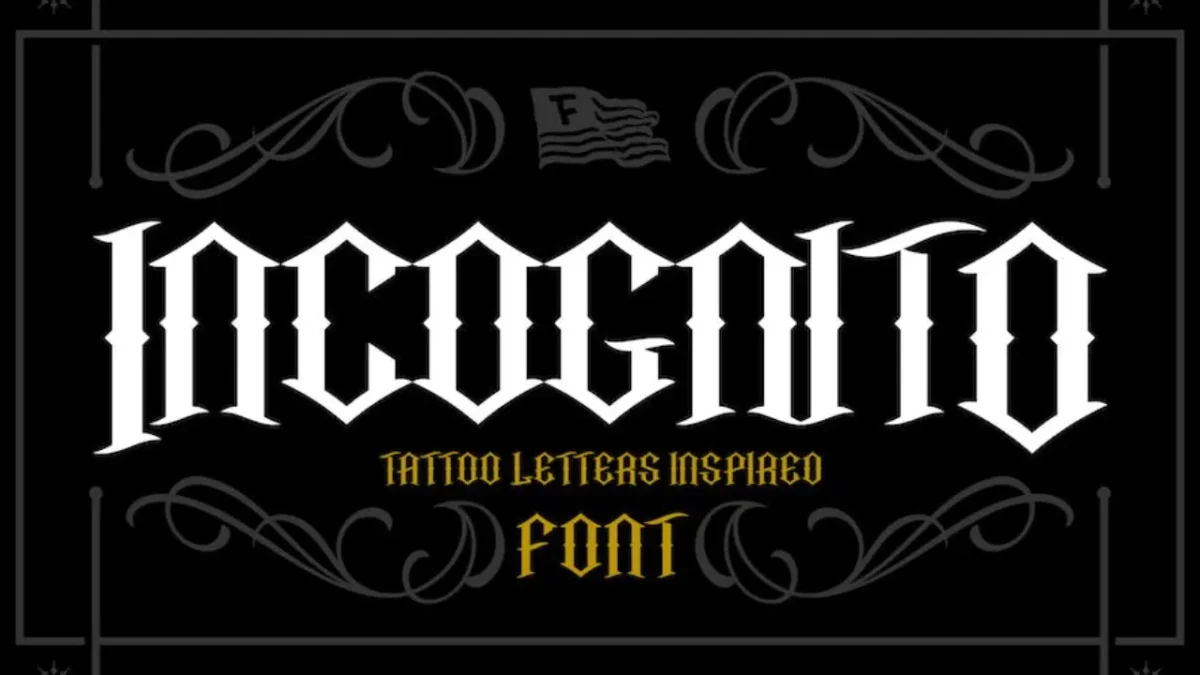 Get inspired by the boldness of Incognito, a blackletter font with a distinct tattoo and kustom kulture influence. It's an ideal choice for projects involving gothic, tribal, or tattoo-themed designs, adding a touch of edginess to your work.
Rottarity Feminine + Webfonts: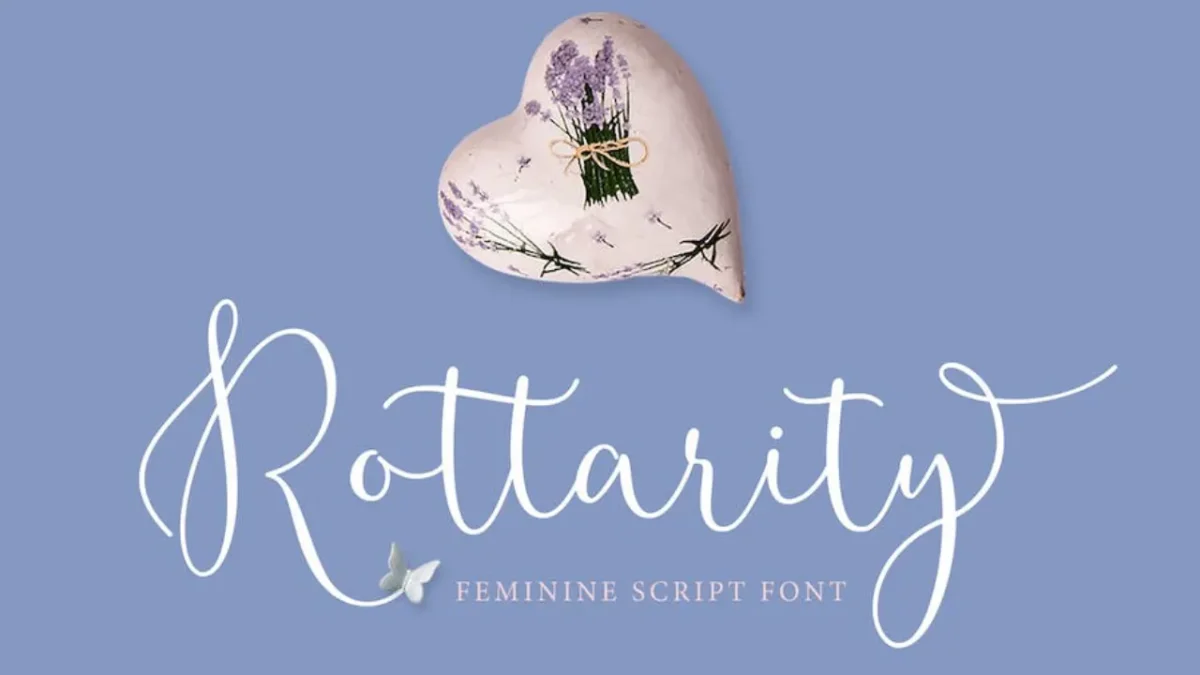 If you're seeking elegance and style, Rottarity Feminine is the font for you. Its slender and friendly script form is perfect for high-end logotypes, magazine headlines, fashion branding, and chic design projects.
MORGAN TATTOO: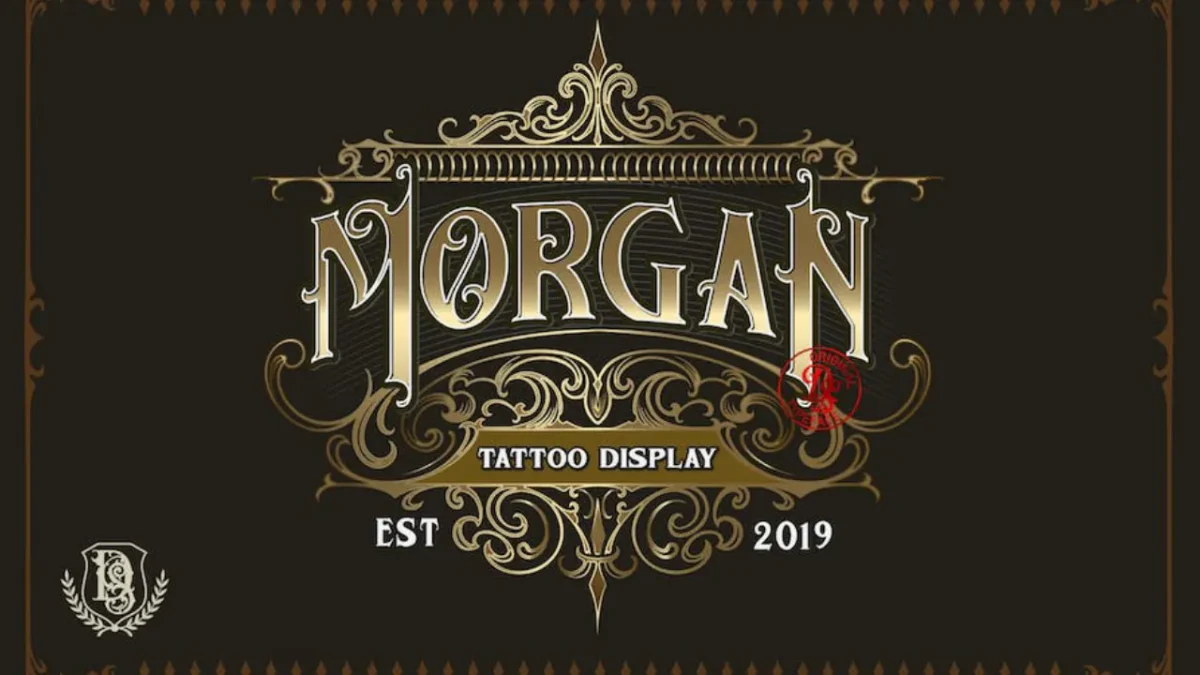 For a spectacular blackletter tattoo font, turn to MORGAN TATTOO. This font can enrich any creation, from product logos and packaging to poster titles and vintage designs, making it a versatile and valuable addition to your font collection.
Tattoo God: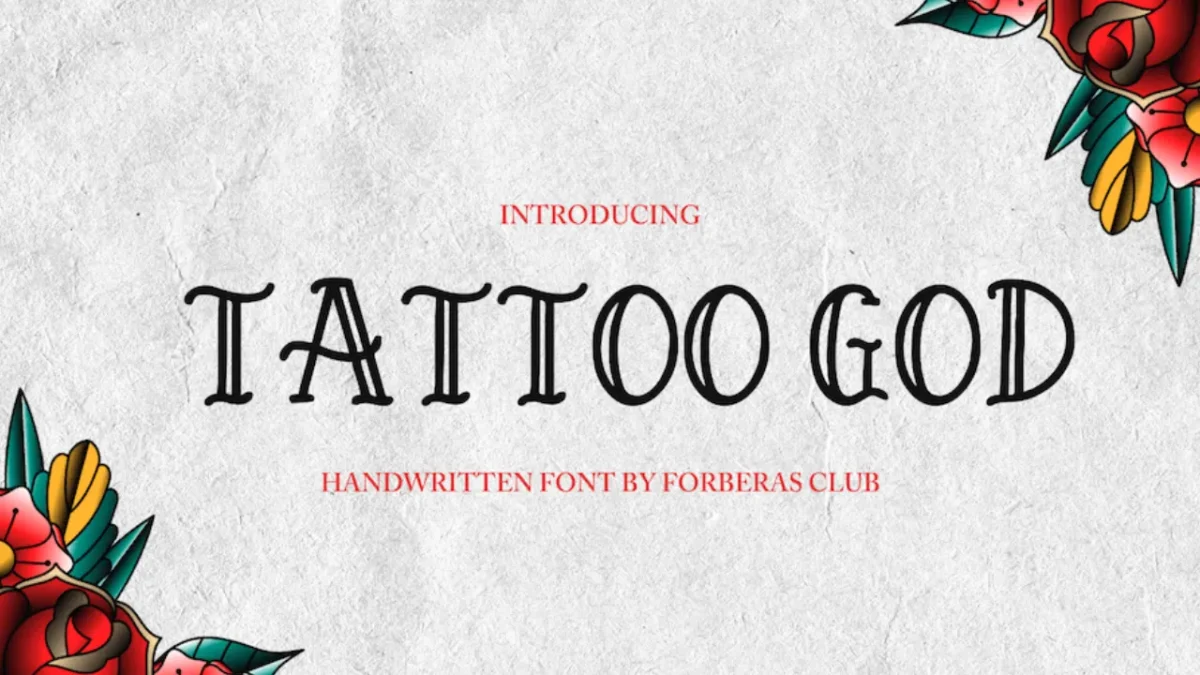 Tattoo God is a handwritten script font that captures classic, farmhouse, boho, and feminine aesthetics. It's a great choice for a range of projects, from weddings and fashion to logos, social media posts, and advertisements, boosting your creative potential.
Avestrava Tattoo: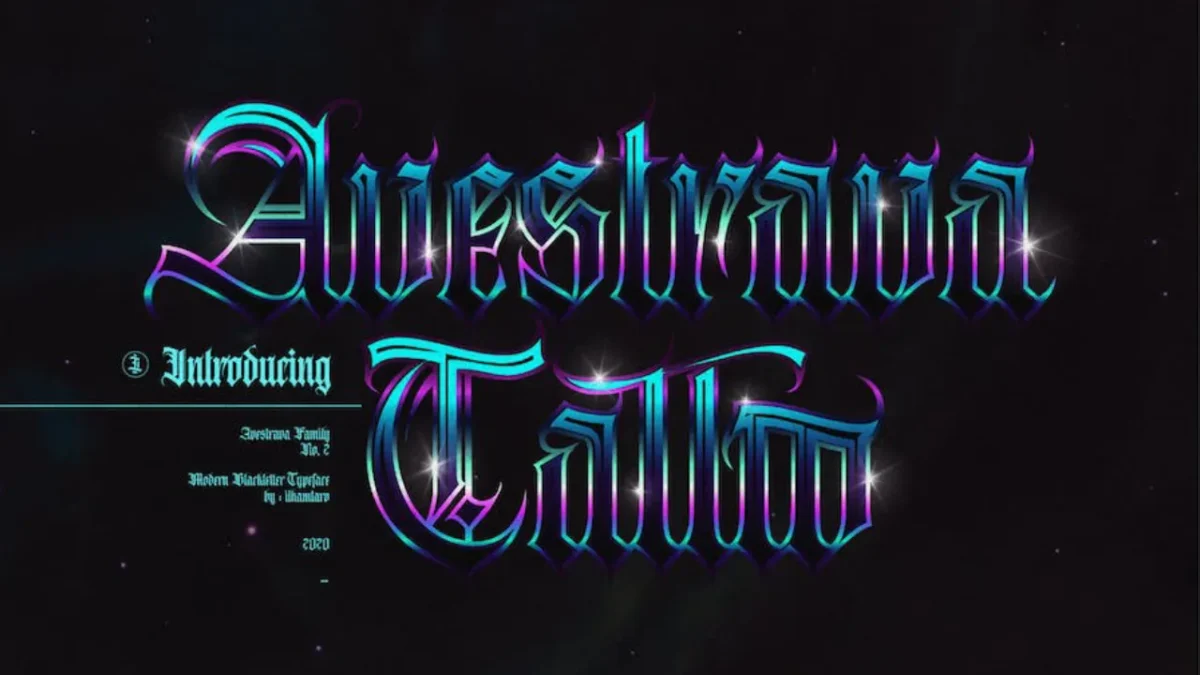 Avestrava Tattoo offers a more gothic take on the tattoo style, making it perfect for tattoo studio branding, logos, designs, and promotional materials. Its unique look can elevate everything from business cards to Instagram stories.
Conclusion for Feminine Cursive Tattoo Fonts:
These feminine cursive tattoo fonts bring a touch of artistry and sophistication to your body art. Whether you're aiming for a retro feel, a bold statement, or an elegant touch, these fonts have you covered. Remember to choose the font that resonates with your personal style and the message you want your tattoo to convey.
FAQs:
What is a good font for cursive tattoo?
A great font for cursive tattoos is "Rottarity Feminine + Webfonts," known for its elegant script and versatility.
What is the prettiest tattoo font?
Among the prettiest tattoo fonts is "MORGAN TATTOO," which offers a spectacular and timeless blackletter style.
What are some feminine fonts?
Some feminine fonts include "Tattoo God" with its handwritten script capturing classic, farmhouse, boho, and feminine aesthetics.