Meta-owned messaging app WhatsApp is rolling out an enhanced photo sharing feature that allows users to send higher quality photos through the platform. Meta CEO Mark Zuckerberg announced the new feature, which preserves the HD resolution of photos, in a recent Facebook post. This update aims to enhance the visual experience for users by enabling the sharing of clearer and more detailed images.
| Feature | WhatsApp HD Photo Sharing |
| --- | --- |
| Introduction | Enhanced photo sharing feature |
| Resolution | 3072 x 4080 pixels |
| Platform Support | Android, iOS, web |
| Rollout | Gradual worldwide availability |
| HD Photo Indicator | Small HD icon on received photos |
| Video Support | HD video support coming soon |
| Default | Photos sent in "Standard Quality" |
| Future Enhancement | Original quality photo sharing |
The HD photo sharing feature is gradually being released to WhatsApp users worldwide over the next few weeks. It supports Android, iOS, and web platforms. Users will spot a small HD icon on received HD photos, indicating the higher quality. However, the feature currently does not extend to videos, although support for HD videos is reportedly in the pipeline.
To utilize the HD photo sharing feature, users need to update the WhatsApp app to the latest version. Once updated, an "HD" button will appear at the top of the photo-sharing screen alongside other image editing tools. Users can select the photo they wish to share, tap the "HD quality" option, and send the photo at a resolution of 3072 x 4080 pixels.
Google Chrome Alerts Disappearing Extensions For A Safer Browsing Experience!

New York City Bans TikTok on Government Devices Over Security Concerns

Apple Watch X: What to Expect from the 10th Anniversary Model?!
It's important to note that while the new feature improves image quality, WhatsApp still defaults to sending photos in "Standard Quality" to ensure fast and reliable sharing. The introduction of HD photo sharing responds to users' demand for better visual clarity and aligns with WhatsApp's commitment to enhancing its services.
This update follows earlier indications that WhatsApp was working on features to enable users to share photos in their original quality without compression. The app continues to refine and improve its offerings based on user feedback and industry trends.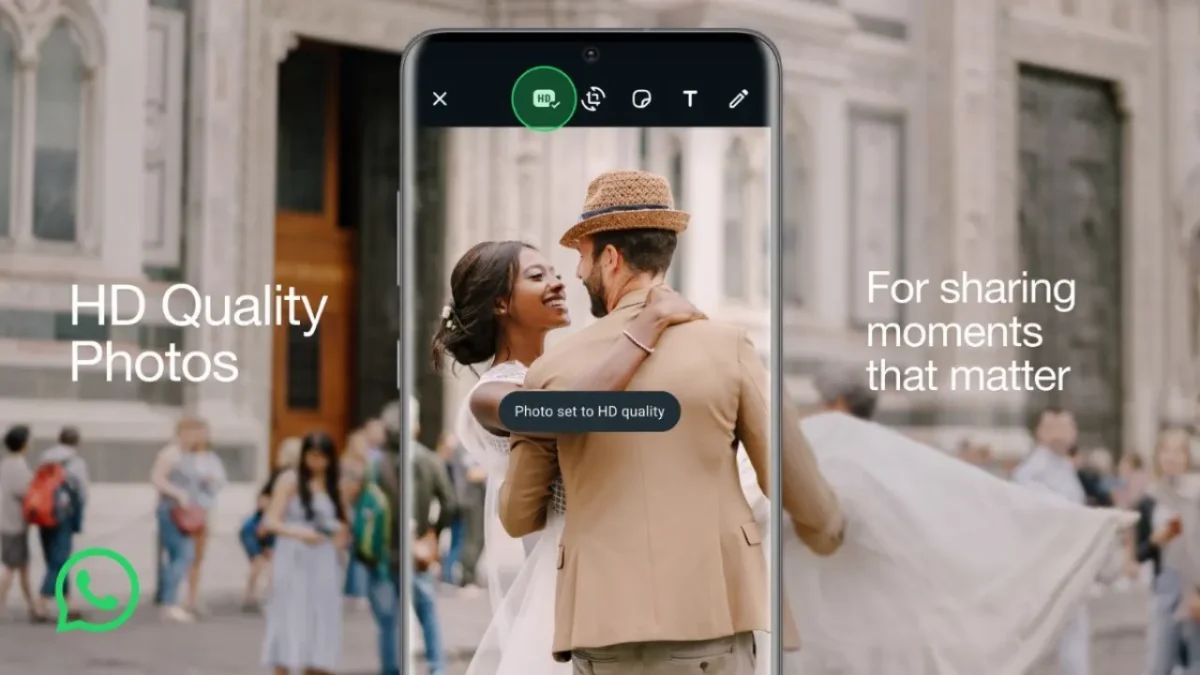 With the growing importance of visual content in communication, WhatsApp's move to support HD photo sharing is likely to be welcomed by users seeking better ways to share high-quality images with their contacts. As technology continues to advance, such enhancements will likely become more integral to user experiences across various communication platforms.