Since its debut in 2015, Apple has consistently introduced new models of the Apple Watch each year. However, for the upcoming Apple Watch X, the company appears to be gearing up for more substantial upgrades to commemorate the device's tenth anniversary.
Design Enhancements and Battery Efficiency:
Reports suggest that the Apple Watch X could feature a redesigned magnetic band attachment system, allowing for a larger battery within a thinner watch case. This upgrade aims to improve battery life and overall user experience.
Advanced Display Technology for Apple Watch X:
The Apple Watch X might introduce a microLED display, promising superior picture quality compared to the current OLED screens. This enhancement could enhance visual clarity and readability in various scenarios.
Health Tracking Innovations:
Building on its health-focused features, the Apple Watch X could include a blood pressure sensor, expanding its health monitoring capabilities beyond heart rate, sleep tracking, and blood oxygen detection. This addition aims to provide users with more comprehensive health insights.
ShapesXR Raises $8.6M to Revolutionize Spatial Design with VR Collaboration Like Apple Vision Pro!

Concerns Arise Over Adobe's AI Advancements Potentially Impacting Jobs!

Converting Midjourney AI-Generated Image into a Video in Runway Gen2 Surprised Me!
Release Schedule and Expectations:
While the Apple Watch X is anticipated to bring these advancements, it might not hit the market for another year if following the annual release pattern. Alternatively, Apple might opt for a more significant release after a full decade since the initial launch.
Upcoming Release: Apple Watch Series 9:
Before the potential launch of the Apple Watch X, the Apple Watch Series 9 is expected to make its debut. This model is projected to feature a faster processor compared to its predecessor, the Series 6, while also introducing new color options.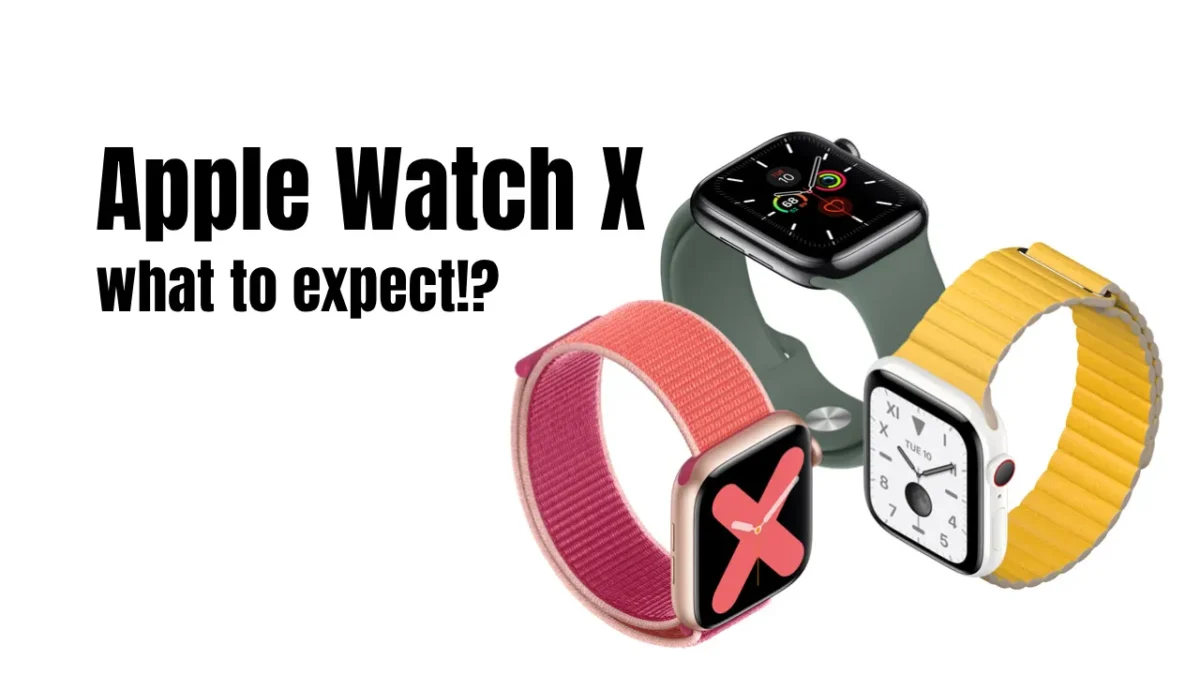 Conclusion:
As Apple gears up to mark the Apple Watch's tenth anniversary with the anticipated Apple Watch X, tech enthusiasts and consumers alike are eager to witness the notable upgrades in design, display technology, and health tracking features. The potential enhancements showcased in the Apple Watch X reaffirm the company's commitment to innovation and setting new standards in wearable technology.