Recently I just came to know that Adobe has unveiled Adobe GenStudio, an innovative solution designed to revolutionize the enterprise content supply chain using generative AI. This end-to-end solution integrates various Adobe products, including Creative Cloud, Firefly, Express, AEM Assets, and Workfront, to facilitate on-brand content creation at unprecedented speeds.
Table of Contents

Streamlining Content Creation (with Adobe GenStudio)
Adobe GenStudio integrates Creative Cloud, Firefly, Express, and Experience Cloud to simplify content ideation, creation, and activation. This end-to-end solution enables real-time collaboration and connects enterprise data, making it easier for marketing and creative teams to rapidly create and activate content.
Adobe Photoshop Vs Adobe Illustrator: A Side-by-Side Comparison

Photoshop Elements Vs Photoshop: Read Before Using Any!

Midjourney Vs Stable Diffusion: In-Depth Comparison of AI Art Generators
Transforming the Content Supply Chain
Traditional content creation-to-activation cycles are time-consuming and involve extensive manual processes. GenStudio leverages generative AI, smart automation, and agile editing to reduce ideation and versioning cycles from hours to minutes, enhancing personalization at scale.
| Step | Description |
| --- | --- |
| Ideation/brief | Build a strategy around content that will engage the target audience. |
| Creation | Develop and create visual or written marketing assets. |
| Collaboration and reviews | Drive cross-functional processes to share, review, and edit content. |
| Production | Finalize and upload content for storage in a content repository. |
| Deployment | Publish content across marketing channels via marketing programs. |
| Measurement and optimization | Collect data on performance to optimize future efforts. |
Power of Generative AI
GenStudio harnesses the capabilities of generative AI, with Firefly providing commercially safe content generation. It allows businesses to move swiftly from ideation to content delivery across various channels while ensuring content safety and customization.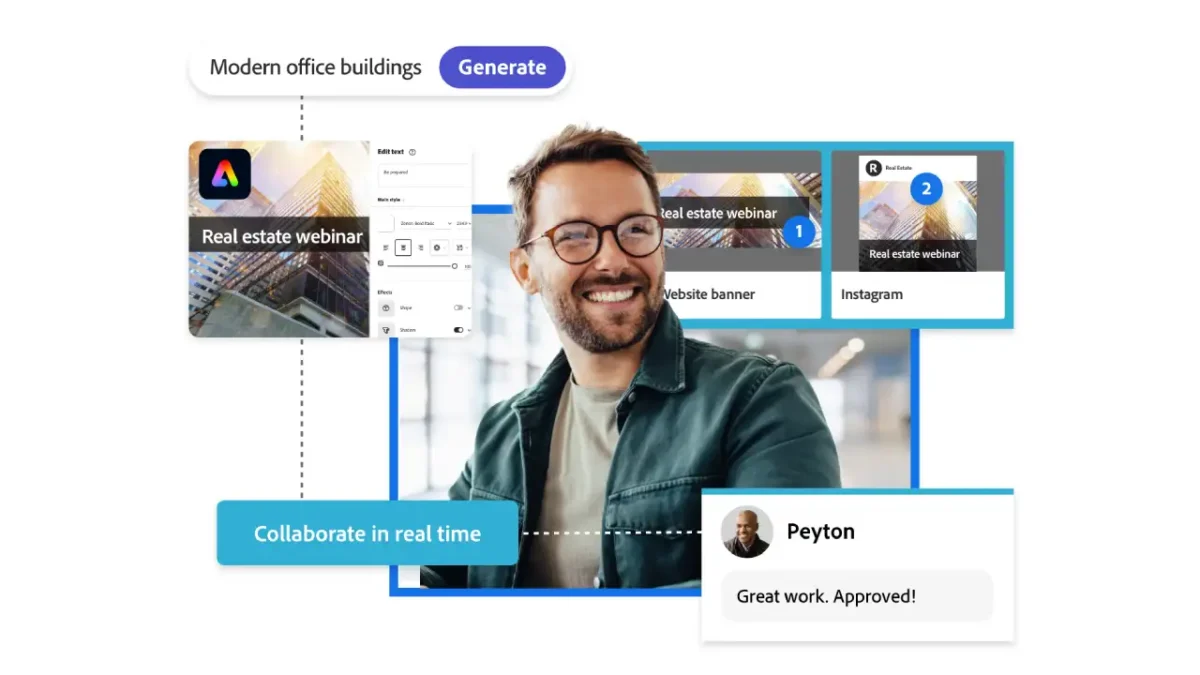 Commercial Safety: Utilizing Firefly for generating commercially safe content.
Custom Models: Allowing customers to customize models using their assets and brand-specific content.
Extensibility: Providing access to Firefly APIs across platforms to enhance workflows and automations.
Integrated Workflows: Ensuring seamless connectivity for AI-generated content with critical services related to editing, collaboration, and activation.
Content Insights: Delivering analytics for deep and instant insights into content performance across channels.
Enabling Enterprise Agility
Digital content demands continue to rise, requiring tools that scale marketing workflows, empower stakeholders, and facilitate real-time content deployment. GenStudio accelerates speed and agility, allowing experienced designers and marketers to create, edit, and personalize brand-approved assets.
Efficiency and Cost Optimization
Optimizing content creation is crucial for brands seeking cost savings and productivity. GenStudio, through Workfront, Firefly, and Adobe Experience Manager integration, streamlines a traditionally lengthy and expensive process, ensuring content impact measurement and business requirements.
Adobe GenStudio Download
Each and every enterprise can get a huge benefit of this adobe genstudio tool because content game is very big and will go long. Getting such tool for your enterprise can keep your company or brand at the top of competition.
Stay connected to get updates on free version of softwares, apps and for other creative industry news,
Conclusion: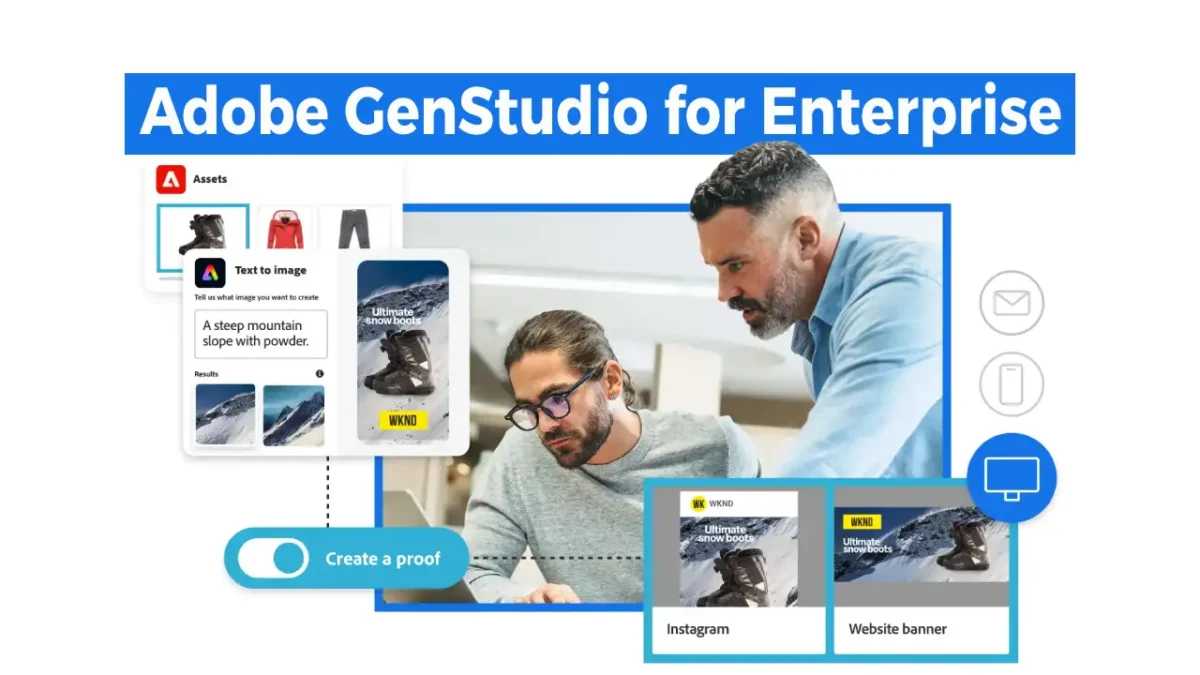 I strongly believe that Adobe GenStudio is poised to transform the enterprise content supply chain by simplifying workflows, enhancing personalization, and optimizing efficiency. This integrated solution empowers creative and marketing teams to deliver amazing customer experiences while maintaining brand consistency and governance. With generative AI at its core, GenStudio represents a significant leap forward in content creation and activation for businesses worldwide.