There is a huge confusion and most of people wants to know Photoshop Elements Vs Photoshop comparison before purchasing any subscription. Both Photoshop and Photoshop Elements offer robust photo editing capabilities enhanced by Adobe Sensei AI technology. You can perform tonal and color adjustments, remove haze, retouch images, and more in both applications. However, they cater to different needs.
Table of Contents

Photoshop Elements Vs Photoshop Means Speed Vs Pro:
Photoshop Elements:
Designed for quick and easy photo editing, organization, and sharing. It simplifies tasks with automatic adjustments and guided edits, making it accessible to beginners and social media enthusiasts.
Photoshop:
Ideal for professional graphic designers, photographers, and motion graphics designers. It provides advanced features like custom brushes, object removal, retouching, and precise control for creating complex and detailed images.
Photoshop Elements Vs Photoshop Cost:
| Adobe App | Pricing |
| --- | --- |
| Adobe Photoshop | $9.99 / month |
| Adobe Photoshop Elements | $99.99 for lifetime |
How To Use Midjourney Inpainting (Vary) Region? Quick Tutorial

7 Ways Adobe Photoshop Beta with AI Will Revolutionize Ecommerce!
When to Use Photoshop:
Create Advanced Composites:
Photoshop's layer-based approach allows for detailed image compositing and design, from online ads to film backgrounds. It offers flexibility with fill and adjustment layers.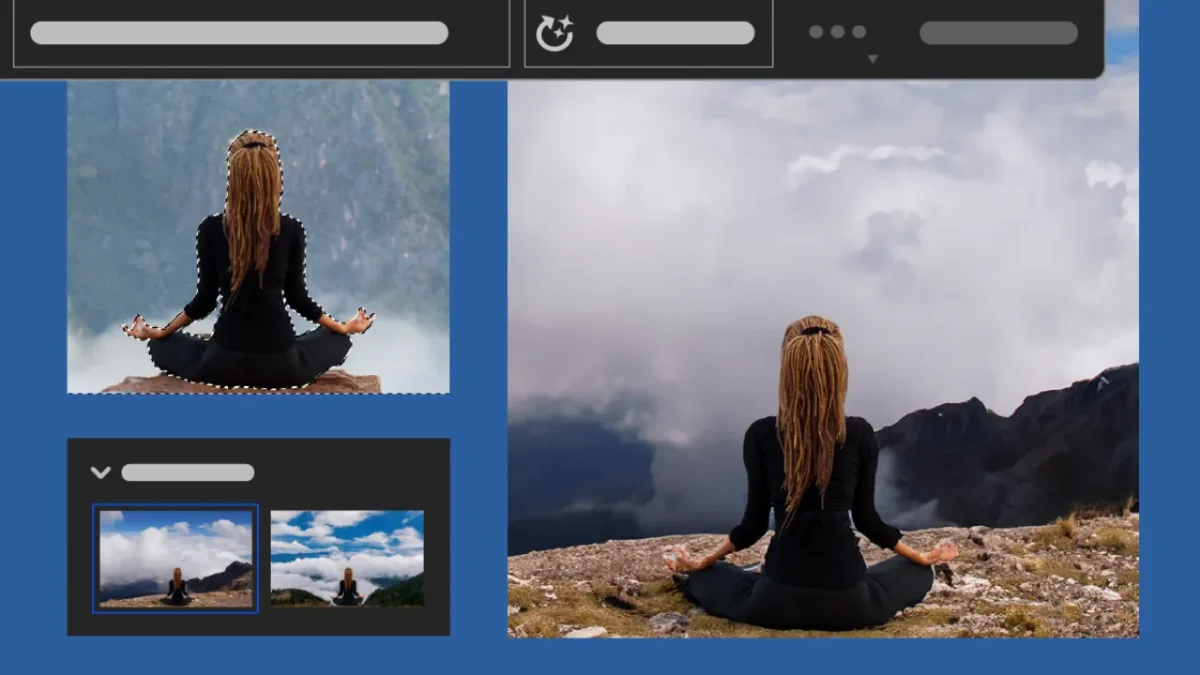 Get More Export Options:
Professionals can export files in various formats, including PSD, SVG, PNG, JPG, and GIF, with customizable color modes (RGB and CMYK).
Work in 3D:
Photoshop offers tools for adding a third dimension to 2D models, beneficial for designers, architects, and product packaging designers.
Learn Through Tutorials:
Photoshop provides extensive tutorials for all skill levels, covering topics like photo editing, compositing, and more. Subscribers receive regular updates with new features.

When to Use Photoshop Elements:
Make Quick Edits:
Photoshop Elements simplifies common edits, such as fixing closed eyes or adjusting expressions. Adobe Sensei enhances capabilities like 3D effects and colorization.
Learn as You Go:
Guided edits and step-by-step instructions help users improve their photo editing skills, making it suitable for beginners.
Create and Share Easily:
Easily add quotes, animations, and personal messages to photos. In the US, you can order prints and gifts directly through Photoshop Elements.
Stay Organized:
Organize your photo catalog with keywords, smart tags, and automatic backup for added convenience.
Buy It Once:
Unlike Photoshop's subscription model, Photoshop Elements is available for a one-time fee, making it cost-effective.

Take Your Photos and Designs Even Further:
Whether you're a professional or a hobbyist, both Photoshop and Photoshop Elements provide powerful tools for photo editing and creative projects. Explore these Adobe applications and unlock their potential for making stunning images.
Stay connected to get updates on free versions of various products and softwares,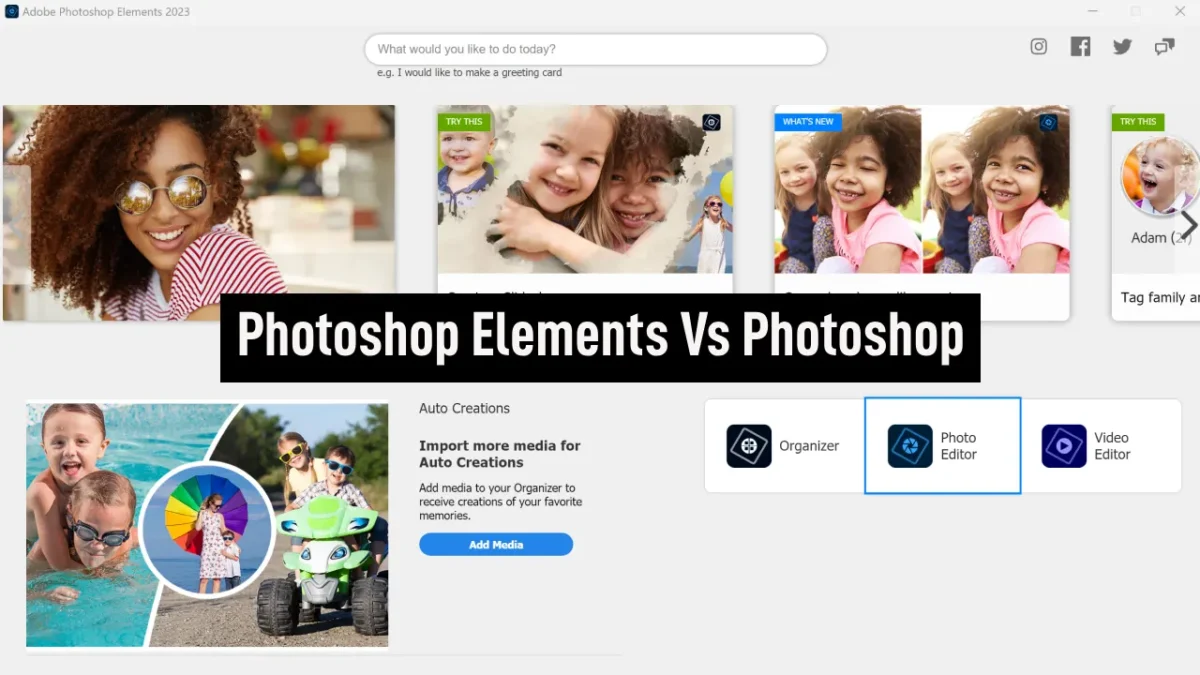 FAQs:
What is the difference between Photoshop and Photoshop Elements?
Photoshop is a professional-grade photo editing software with advanced features for graphic designers and photographers, while Photoshop Elements offers simplified tools and is suitable for beginners and social media enthusiasts.
What are the benefits of Photoshop Elements?
Photoshop Elements provides quick and easy photo editing, guided tutorials, organization features, and a one-time purchase option, making it ideal for beginners and casual users.
Do you have to buy Photoshop Elements every year?
No, Photoshop Elements is available for a one-time purchase, eliminating the need for annual subscriptions.