Microsoft is making significant strides with Microsoft Bing Chat AI chatbot, rolling out enhanced visual features and expanding its presence on mobile devices. This move aims to make search more conversational and gradually phase out the traditional search box.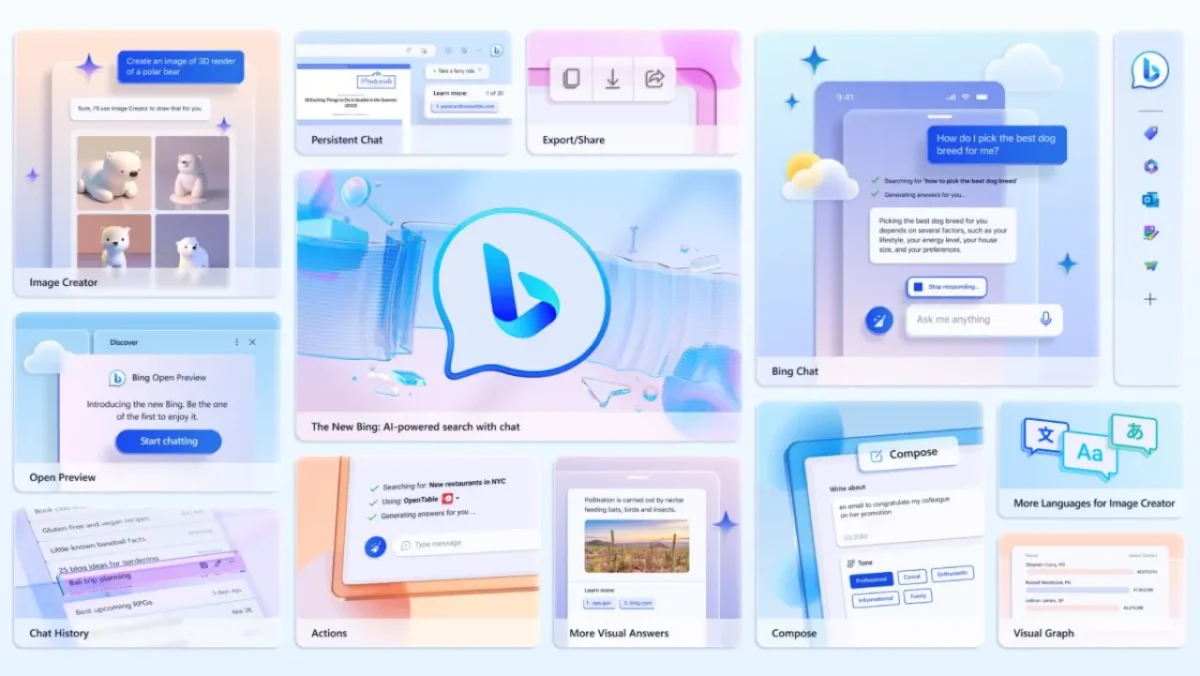 Evolution of AI and Bing's Journey:
Similar to the internet's evolution, AI has primarily relied on text, later incorporating graphics and video. Bing followed a comparable path by initially introducing visual cards, ads, and graphics but scaled them down due to user feedback. The creative elements of Bing's chatbot also underwent adjustments, emphasizing creativity at launch and gradually finding the right balance. Now, Bing is poised to embrace a more visual approach.
New Visual Features:
Microsoft is delivering on its promise to introduce graphs and topic-based "cards" to Bing's AI chatbot. Users can now request and watch videos within the chatbot itself. Additionally, the chatbot will provide Knowledge Cards, offering information summaries on specific topics. Edge users will enjoy extended capabilities, including document summaries. These features may be limited to Edge, where Microsoft has greater influence, compared to other browsers like Chrome.
Upcoming Plugins and Functionality:
Although not available yet, Microsoft plans to offer plugins that enable Bing Chat to make restaurant reservations through OpenTable and perform complex math equations via Wolfram Alpha. While Bing can currently recommend restaurants, it lacks reservation negotiation capabilities.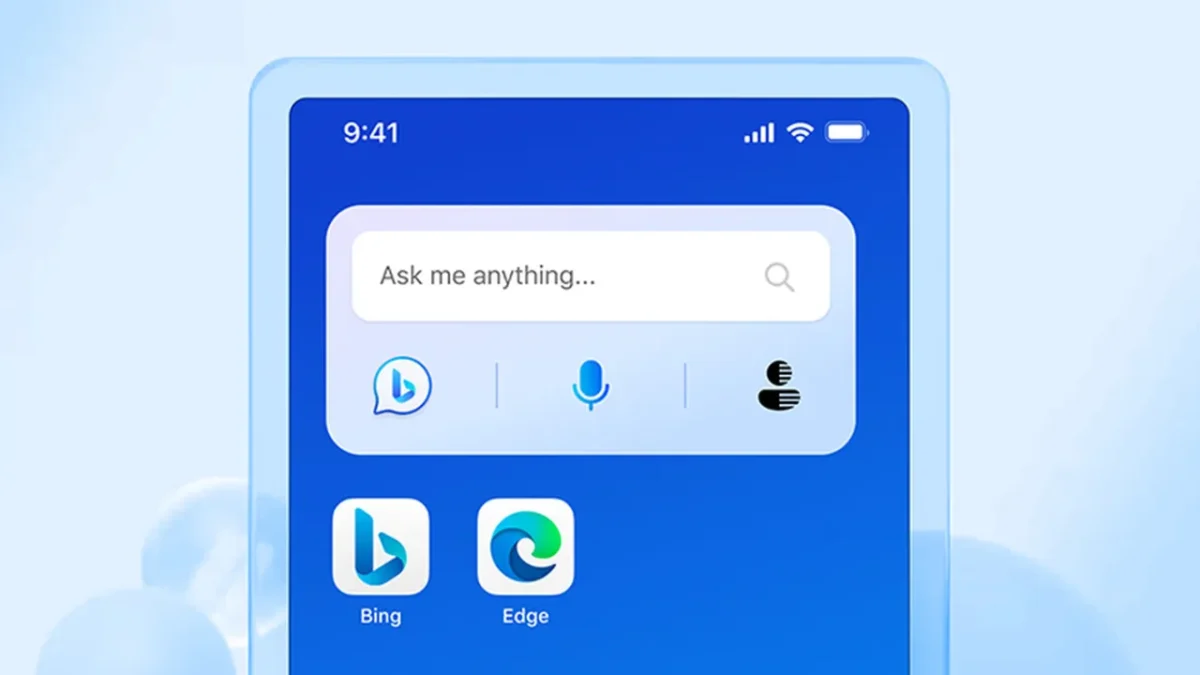 Mobile Integration:
Microsoft is seamlessly migrating Bing's chat features to mobile devices. Users can add a Bing widget to their home screen and conveniently ask questions by tapping a microphone icon. SwiftKey mobile keyboards will feature a small "b" icon that allows AI-assisted writing and automatic translation. The mobile version of Edge will also include the "b" icon for quick follow-up queries using Bing Chat.
Expanding Reach and Competing with Google:
Microsoft is unifying queries and chat history across desktop and mobile platforms, demonstrating its commitment to reclaiming user attention from Google. With these incremental improvements, Bing Chat aims to emerge as a competitive alternative, and Microsoft is actively advancing towards that goal.
Conclusion:
Microsoft's latest efforts in Bing Chat AI involve introducing visual enhancements, expanding mobile integration, and providing seamless cross-platform functionality. By combining conversational search capabilities with visual elements, Microsoft aims to position Bing Chat as a formidable competitor to Google, engaging users and offering a compelling search experience.