Nvidia's latest AI model, Neuralangelo, aims to revolutionize 3D modeling by transforming 2D video clips into highly detailed 3D structures. This breakthrough technology has the potential to streamline various creative applications, from art and video game development to robotics and industrial design.
Challenges of Current Methods:
While using videos as references for 3D modeling is not new, existing methods struggle to capture the intricate details of real-world scenes, resulting in less lifelike reconstructions.
The Promise of High Fidelity:
Neuralangelo, developed by Nvidia Research, promises to deliver high fidelity by vividly recreating textures of various materials, such as glass, marble, and roof shingles. It has successfully reconstructed both interior and exterior scenes, offering creators the ability to recreate the real world in the digital realm.
Applications in Art and Games Development:
Neuralangelo's potential in art and games development is evident. It can be used to create vast cityscapes, historical settings, and even whole virtual towns based on videos recorded with a smartphone. The technology opens up new possibilities for immersive and realistic virtual environments.
Future Integration with Architecture and Landscape Design Software:
As Neuralangelo continues to advance, it is expected to become an essential tool in architecture and landscape design software. The ability to streamline real-life reconstructions using AI models will greatly enhance the efficiency and accuracy of these industries.
Nvidia and MediaTek: Collaborating for the Future of Mobile Gaming

Building Trust in AI: Artefact's Principles for Responsible Ai Design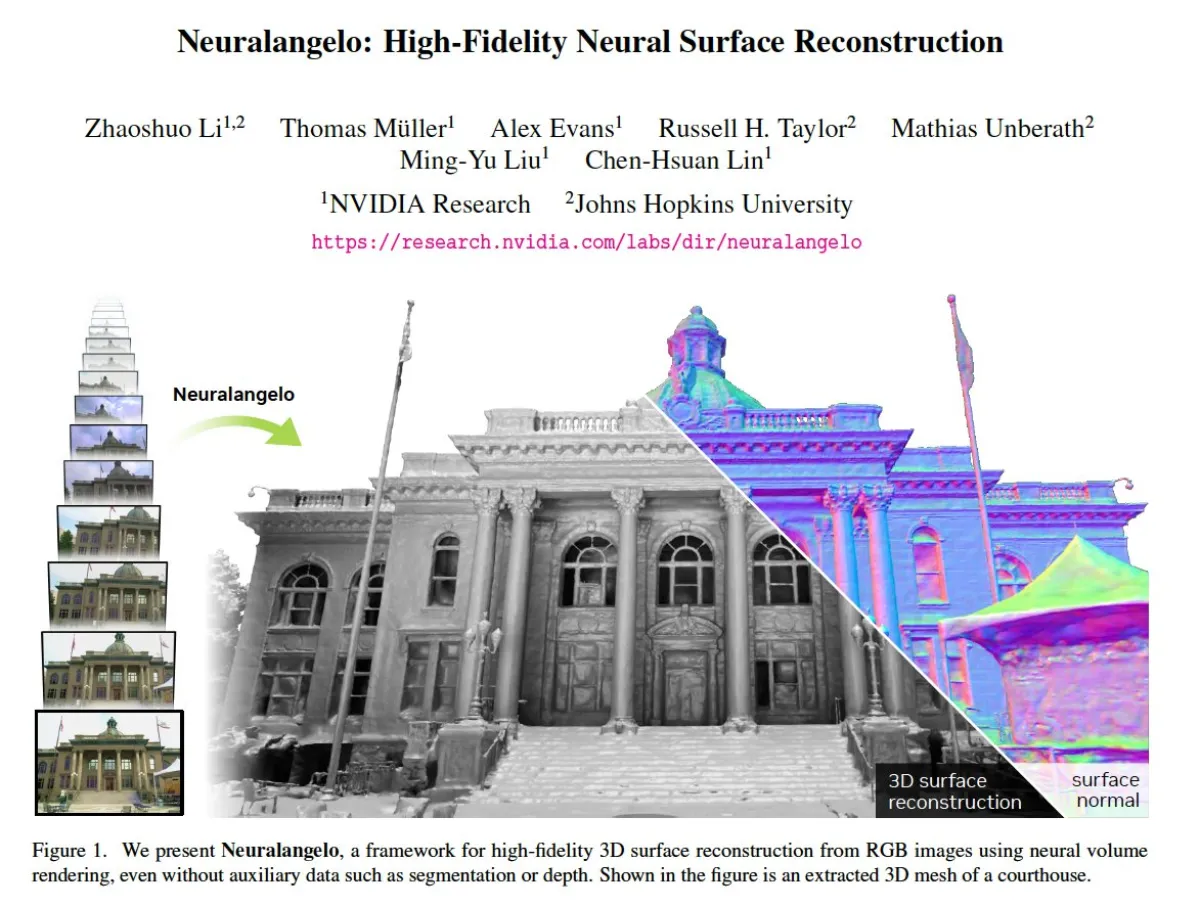 Impressive Demo Results:
Nvidia showcased the capabilities of Neuralangelo with a demo featuring highly detailed AI renderings of Michelangelo's David, based on video footage. The results demonstrated the model's ability for detailed large-scale scene reconstruction from RGB video.
The Path to Seamless Integration:
Although Neuralangelo shows remarkable potential, there is still work to be done before AI 3D models can be seamlessly integrated into projects without requiring additional adjustments and refinements. However, with continued development and refinement, the future looks promising for AI-driven 3D modeling.