Adobe integrates its Firefly generative AI into Photoshop, bringing forth a host of powerful features, including the innovative Generative Fill function.
Generative Fill:
Extending and Removing Objects: Adobe's deep integration of Firefly AI with Photoshop introduces Generative Fill, enabling automatic perspective matching, lightning, and style adaptation to extend or remove content from images non-destructively.

Rapid Iteration and Boundless Creativity:
Generative Fill empowers editors to experiment with various creative concepts and iterate rapidly by adding or subtracting from images without affecting the original. The possibilities are endless, driven by simple text prompts.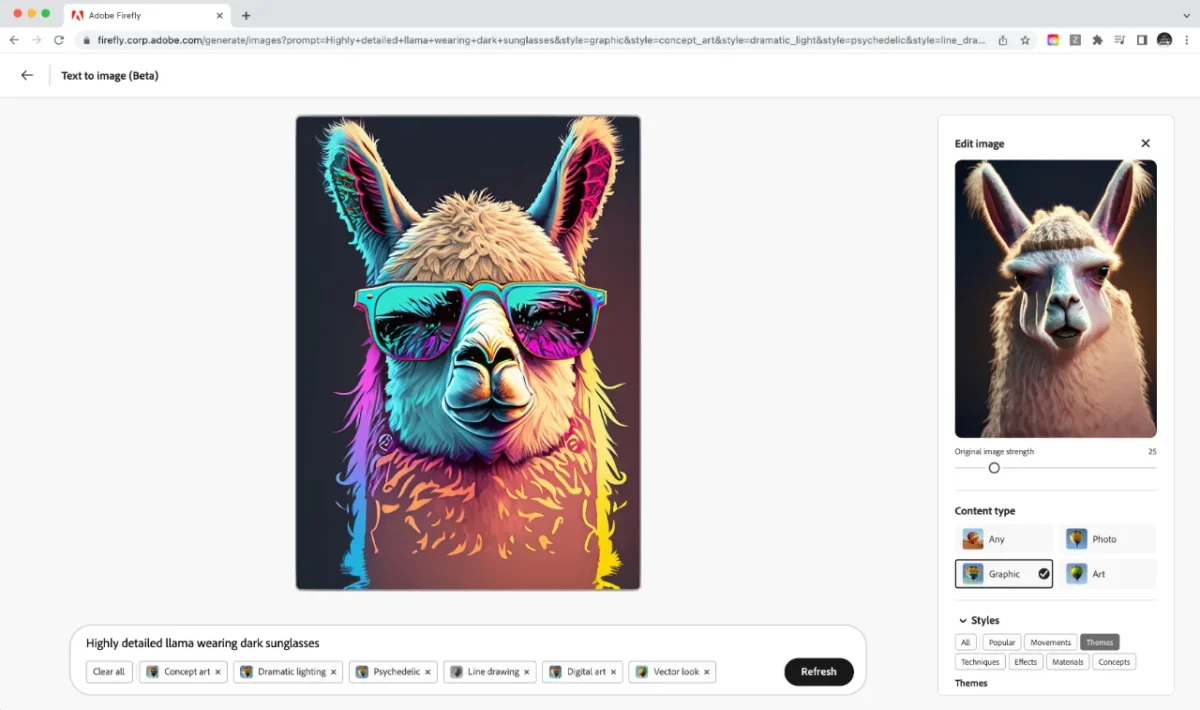 Examples and Mixed Success:
Adobe showcases examples of Generative Fill's capabilities, demonstrating the AI's ability to seamlessly extend image areas. However, some results may show minor differences in sharpness and clarity, highlighting the early stage of development.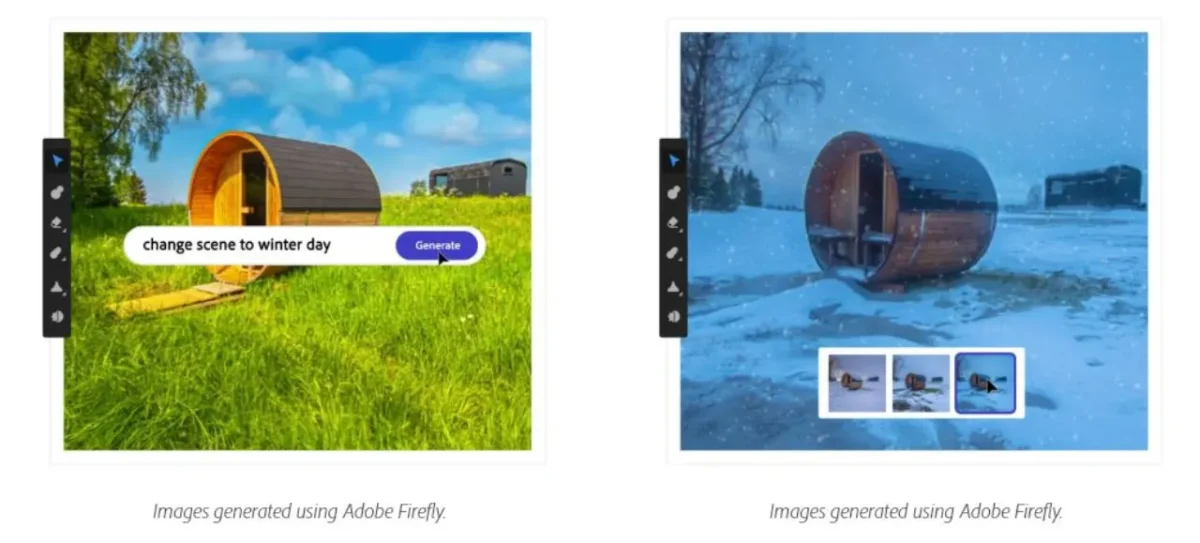 Additional Firefly-Powered Features:
Alongside Generative Fill, Adobe introduces a Contextual Task Bar for intelligent subject selection, a quick Remove tool, and Adjustment Presets that automatically enhance photos to achieve specific looks.
AI Ethics and Content Transparency:
Adobe emphasizes its customer-centric approach and adherence to AI Ethics principles, including Content Credentials that disclose whether content is human-created, AI-generated, or AI-edited. This ensures transparency and informed decision-making.
Availability and Future Release:
The Generative Fill feature is now available as a desktop-based beta, with general availability expected in the second half of 2023. Adobe continues to leverage Firefly AI's core principles to enhance Photoshop's capabilities.