As a freelancer, finding the right platform to showcase my skills and connect with clients was a daunting task. I knew that there were two major players in the game, Upwork and Fiverr, but I wasn't sure which one was the right fit for me. After some research and personal experience, I'm ready to share my thoughts on Upwork Vs Fiverr and their pros and cons of both platforms.
Table of Contents
Overview of Upwork and Fiverr
Upwork is a platform that connects businesses and freelancers from various fields. The platform has a wide range of categories, from web development and graphic design to writing and virtual assistance. Upwork offers a bidding system where freelancers can apply for jobs posted by clients, and clients can also search for freelancers who meet their requirements.
Fiverr, on the other hand, is a marketplace for freelancers to offer their services at a fixed price. Fiverr's focus is on micro-jobs or gigs, which are usually completed quickly and cost less than larger projects on Upwork. Fiverr also offers a wide range of categories, including graphic design, writing, programming, and marketing.
Ease of Use
When it comes to ease of use, both platforms have their pros and cons. Upwork's interface can be overwhelming at first, with a lot of features and settings to navigate. However, once you get the hang of it, Upwork is easy to use and offers a lot of tools to help you find work. Here is a detailed guide on how to get projects on upwork easily!
Fiverr's interface is much simpler and straightforward, making it easy to set up your profile and start offering your services. However, Fiverr's focus on fixed-price gigs means that it may be more challenging to find work if you don't have a specific skillset that's in high demand.
Upwork Vs Fiverr: Fees
One of the most significant differences between Upwork and Fiverr is their fee structure. Upwork charges freelancers a sliding service fee based on their earnings, 20% service free on $0–$500 earnings, 10% service fee on $500.01–$10,000 earnings, 5% service fee on $10,000.01 or more in earnings. Clients are also charged a fee on the total project cost which is either to be payed by client or by freelancer.
| Platform | Freelancer Service Fee | Client Fee |
| --- | --- | --- |
| Upwork | 20% on $0-$500 earnings, 10% on $500.01-$10,000 earnings, 5% on $10,000.01 or more in earnings | Charged on total project cost, paid by client or freelancer |
| Fiverr | Flat fee of 20% on all transactions | 5.5% of the total order cost, paid by the buyer |
Fiverr, on the other hand, charges a flat fee of 20% on all transactions. This fee may seem high, but it's important to note that Fiverr takes care of payment processing and provides other services like dispute resolution and customer support.
Finding Work: Upwork Vs Fiverr
Both Upwork and Fiverr offer different methods for finding work. Upwork's bidding system allows freelancers to apply for jobs posted by clients. Freelancers can also create and promote their profile to attract potential clients.
Fiverr, on the other hand, relies on search engine optimization (SEO) to help freelancers get found by clients. Freelancers can also promote their services through social media and other marketing channels.
Quality of Work
One of the biggest concerns for both clients and freelancers is the quality of work on these platforms. Both Upwork and Fiverr have measures in place to ensure quality, such as ratings and reviews, dispute resolution, and customer support.
Upwork also offers skills tests that freelancers can take to demonstrate their proficiency in various areas. Clients can also see a freelancer's work history and feedback from previous clients.
Fiverr offers similar features, with ratings and reviews playing a significant role in a freelancer's reputation on the platform. Fiverr also has a seller level system that rewards freelancers for completing orders and providing excellent service.
Conclusion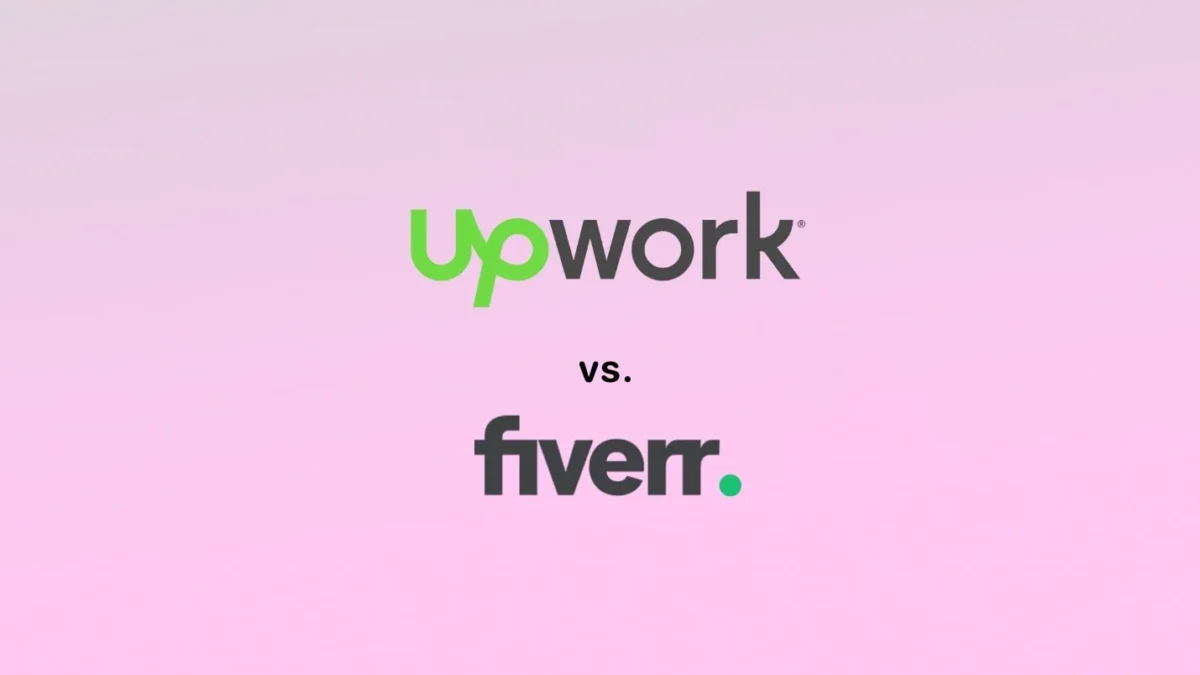 After using both platforms, I have come to the conclusion that Upwork and Fiverr both have their strengths and weaknesses. The best one for you will depend on your individual needs and preferences. If you're looking for higher earning potential and more professional work environments, Upwork may be the better choice. However, if you're a beginner looking for quick and easy job opportunities, Fiverr may be the better option.
FAQs
Is Upwork better than Fiverr?
It depends on the type of project and your preferences, as both platforms have their unique features and benefits.
Is Upwork good for beginners?
Yes, Upwork can be a good platform for beginners, as it offers a wide range of projects and a supportive community.
Can I use Upwork and Fiverr together?
Yes, you can use both platforms together, depending on your needs and the type of projects you want to work on.
How much of a cut does Upwork take?
Upwork takes a 20% cut for the first $500 earned from a client, 10% for earnings between $500.01 and $10,000, and 5% for earnings above $10,000.