After many days in beta, Adobe has officially launched its Firefly generative AI models and adobe firefly cost details, making them available in its Creative Cloud, Adobe Express, and Adobe Experience Cloud. This move allows users to access Firefly features like generative fill and generative expand in Photoshop and other Adobe products without the need for beta installations. Additionally, Adobe is introducing Firefly as a standalone web app, giving it official status within the Adobe product portfolio.

Adobe Firefly Cost Details
Adobe has also unveiled its pricing strategy for Firefly. Users will be charged based on "generative credits," which measure interactions with these AI models. Each time a user clicks 'generate' to create a Firefly image, one credit is consumed. To ensure users can make necessary tweaks before generating images, Adobe has adjusted the Firefly web app not to automatically start generating.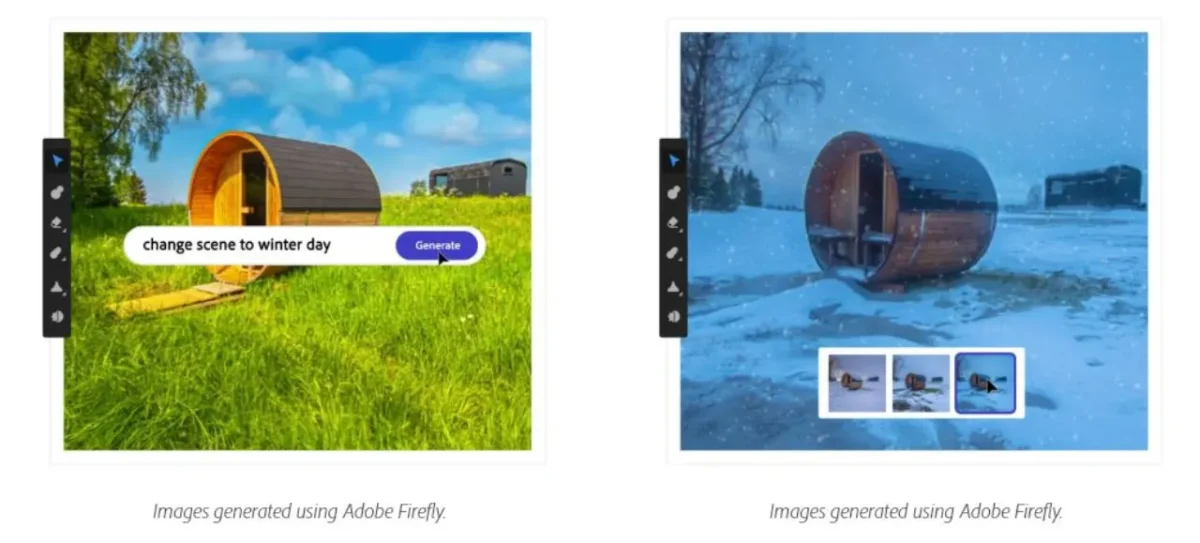 Users on existing paid Adobe plans will receive various generative credits, including:
| Plan | Generative Credits |
| --- | --- |
| Creative Cloud All Apps | 1,000 |
| Creative Cloud Single App (includes Illustrator, InDesign, Photoshop, Premiere Pro, AfterEffects, Audition, Animate, Dreamweaver, Stock, Photography 1TB) | 500 |
| Adobe Stock paid subscriptions | 500 |
| Adobe Express Premium | 250 |
| Adobe Firefly Premium | 100 |
| Creative Cloud for Enterprise All Apps | 1,000 |
| Creative Cloud Pro Plus All Apps | 3,000 |
| Free users with an Adobe ID; Adobe Express, Adobe Firefly, Creative Cloud | 25 |
Plans and Credits
Once users deplete their generative credits, Firefly will continue to function but at a slower pace. However, Adobe Firefly and Adobe Express Premium subscribers will be limited to two generations per day until their count resets at the end of the month, with additional subscription packs available. Adobe has not yet disclosed specific pricing details for these plans.
Until November 1, existing Adobe users with subscriptions to Creative Cloud, Adobe Firefly, Adobe Express, and Adobe Stock will not face credit limits.
Adobe Showing the Power of Firefly AI in Photoshop: Introducing Generative Fill and More

Apple's Latest iPhone 15 Pro Max Is Best For Filmmakers and Creators!

GoPro Hero12 Black: Everything Extra And More You've Ever Imagined!
Adobe Generative Tools
Protecting Users and Ensuring Fair Use
Adobe emphasizes that Firefly AI models are resource-intensive and optimized for output quality rather than inference speed. To protect the user base and ensure fair use, Adobe opted for the generative credit system over a token-based approach. This system ensures that users continue to have access to Firefly while managing the demands of these resource-intensive AI models.
Adobe reports that its users have generated over 2 billion images using Firefly, and it assures commercial users of the safety of these images since they were primarily trained on Adobe Stock content. Additionally, Adobe has committed to indemnifying its enterprise users against potential legal issues related to Firefly-generated images, providing a sense of security for businesses utilizing the technology.