As a creator, I'm always on the lookout for tools that can enhance my craft. Apple's latest offering, the iPhone 15 Pro Max is best for filmmakers hence it has caught my attention. Let me share some insights about what makes this smartphone a potential game-changer for filmmakers and creators.
| Feature | Description |
| --- | --- |
| Chassis Material | Grade 5 Titanium Alloy |
| Display | 6.7-inch with Slimmer Bezels |
| Action Button | Customizable for Quick Functions |
| Port | USB-C for Faster Data Transfer and Tethering |
| Processor | A17 Chip for Enhanced Performance |
| Camera System | Upgraded with Enhanced Low-Light Performance |
| Optical Zoom | 5x Optical Zoom with Stabilization |
| ProRes Video Recording | 4K/60p ProRes Video to External Drive |
| Spatial Video | Support for Spatial Video Recording |
| ACES Support | Global Standard for Color Workflows |
| Starting Price | $1,199 |
These features make the iPhone 15 Pro Max a versatile and powerful tool for filmmakers.
Sleek Design with Slimmer Bezels
The iPhone 15 Pro Max features slimmer bezels, making the 6.7-inch display appear larger and more immersive. The design refinement adds a touch of elegance to the device, perfect for cinematic endeavors.
Customizable Action Button
Replacing the traditional ring/mute switch, the iPhone 15 Pro Max introduces a customizable "action button." Filmmakers can quickly access functions like silencing the phone, enabling Focus mode, activating the flashlight, launching the camera app, and more.
$10,000 For Yummy Photos: Yelp Seeks Chief Food Photographer

GoPro Hero12 Black: Everything Extra And More You've Ever Imagined!
Upgraded Cameras for Cinematic Brilliance
The Pro camera system in the iPhone 15 Pro Max takes mobile filmmaking to new heights. With features like nano-scale coating to reduce lens flare, high-resolution performance, multiple focal lengths, and enhanced low-light performance, it's a versatile tool for capturing cinematic moments.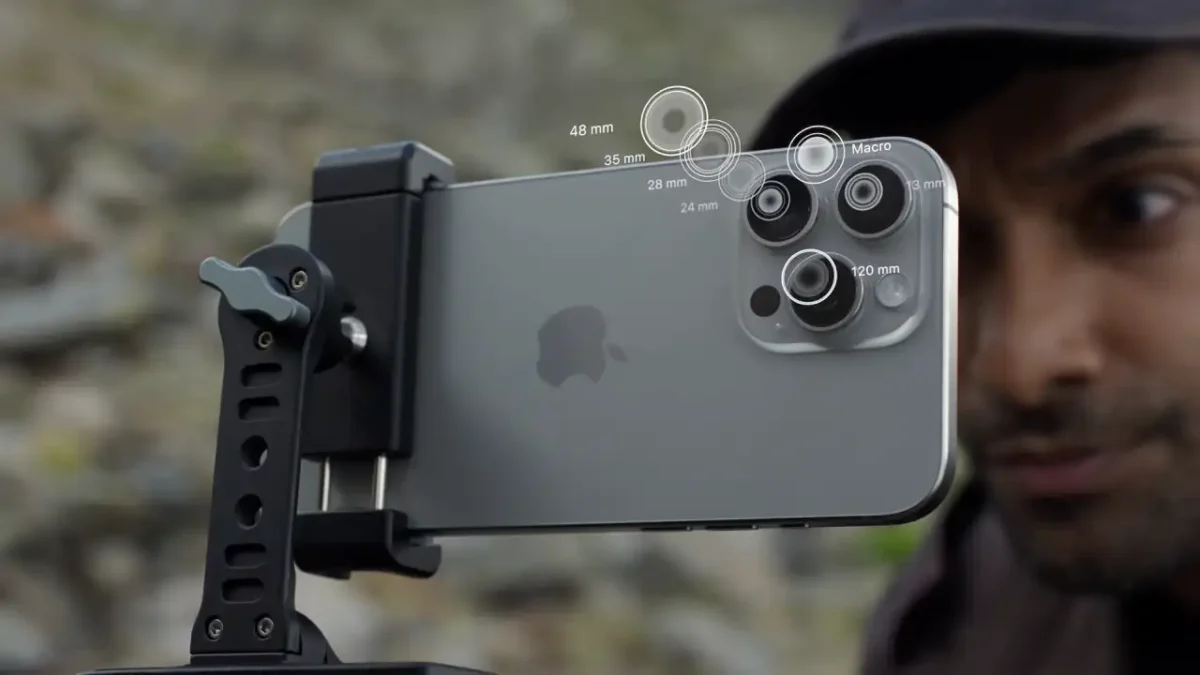 5x Optical Zoom
The iPhone 15 Pro Max boasts a 120mm-equivalent telephoto lens with 5x optical zoom and three-axis optical image stabilization. This is a game-changer for filmmakers who require stable, close-up shots.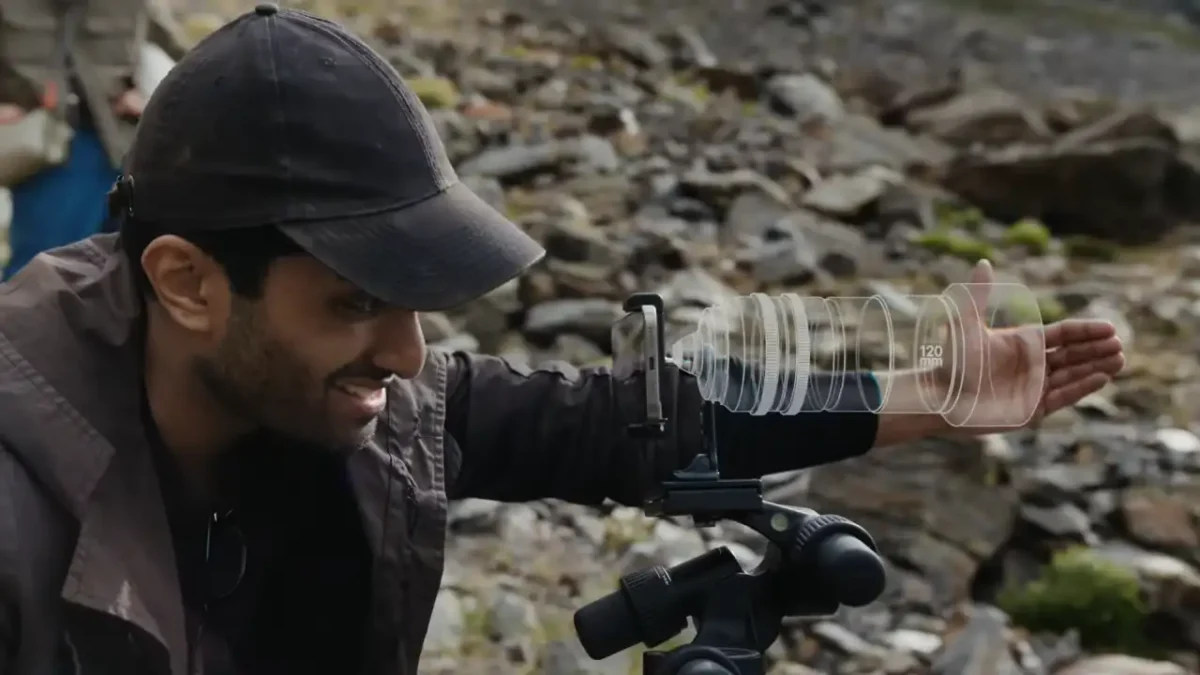 ProRes Video Recording
The ability to record 4K/60p ProRes video directly to an external drive is a boon for filmmakers. It enhances video quality and provides more flexibility in post-production.
Spatial Video and ACES Support
The iPhone 15 Pro Max supports spatial video recording, perfect for emerging technologies like the Apple Vision Pro headset. It's also the first smartphone in the world to support ACES, a global standard for color workflows.
USB-C: A Filmmaker's Friend
The transition from the Lightning port to USB-C is significant. This move allows for faster data transfer speeds, meeting USB 3 standards. For filmmakers, it opens up possibilities for faster file transfers and even shooting tethered to software like Capture One.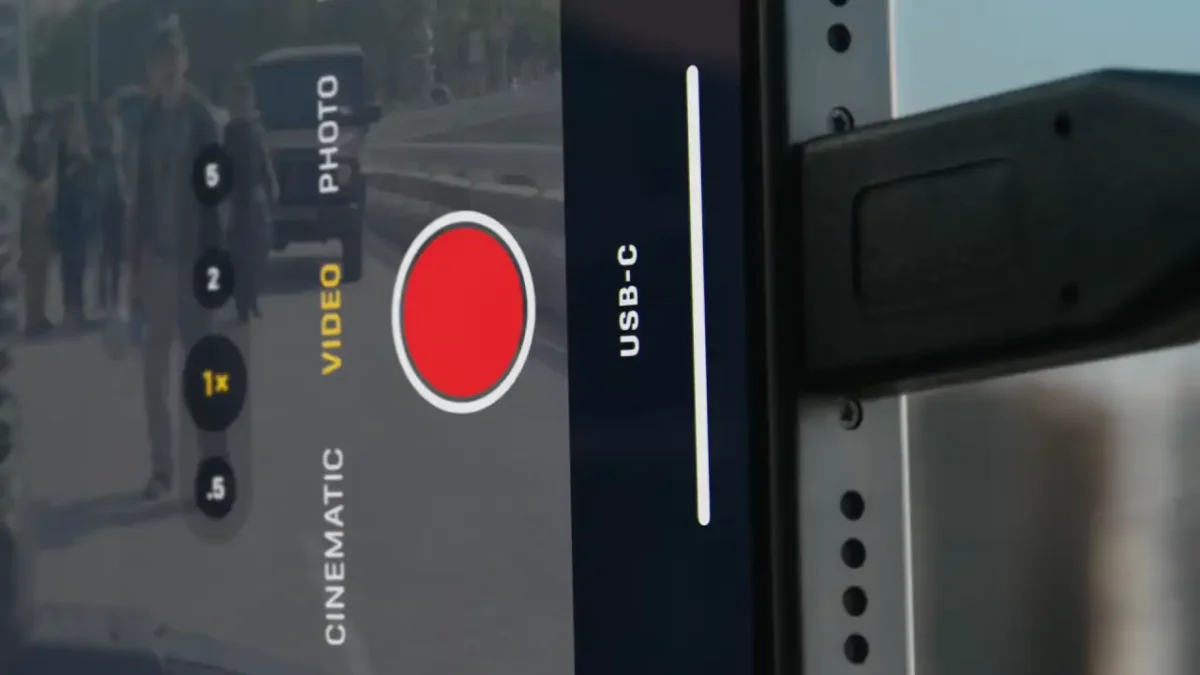 A17 Pro Processor for Smooth Performance
The iPhone 15 Pro Max is powered by the A17 chip, the first from Apple built on a 3-nanometer production process. It offers faster performance and additional memory, making it ideal for handling resource-intensive filmmaking apps.
Pricing and Availability
The iPhone 15 Pro Max starts at $1,199, making it an attractive option for filmmakers looking to step up their mobile filmmaking game.
Conclusion for iPhone 15 Pro Max Is Best For Filmmakers:
The iPhone 15 Pro Max offers a compelling package for filmmakers. With its robust hardware, versatile camera system, USB-C support, and ProRes recording capabilities, it's a tool that can elevate your cinematic creations. As we transition into a new era of mobile filmmaking, the iPhone 15 Pro Max is poised to lead the way.