AI tools in adobe premiere pro, such as those powered by Adobe Sensei, have revolutionized video editing, making it faster, more efficient, and opening up new creative possibilities. Here are some of the best AI-powered features in Adobe Premiere Pro that will streamline your editing process and help you craft stunning video projects.
Table of Contents
Colour Match (One of Ai Tools in Adobe Premiere Pro):
Achieve seamless color consistency by instantly matching colors between different video clips. With Color Match, discrepancies between shots of the same scene are eliminated, ensuring a cohesive visual experience. By selecting your clip and a reference clip, you can apply automatic adjustments or fine-tune them to your preference, making color editing a breeze.

Auto Reframe:
Transforming video footage from one aspect ratio to another can be time-consuming, but Auto Reframe simplifies the process. It automatically identifies the focal point of action in your shots, ensuring it remains visible even when changing aspect ratios. This feature is particularly useful when repurposing videos for social media platforms like TikTok or Instagram, allowing you to maintain the visual impact across different formats.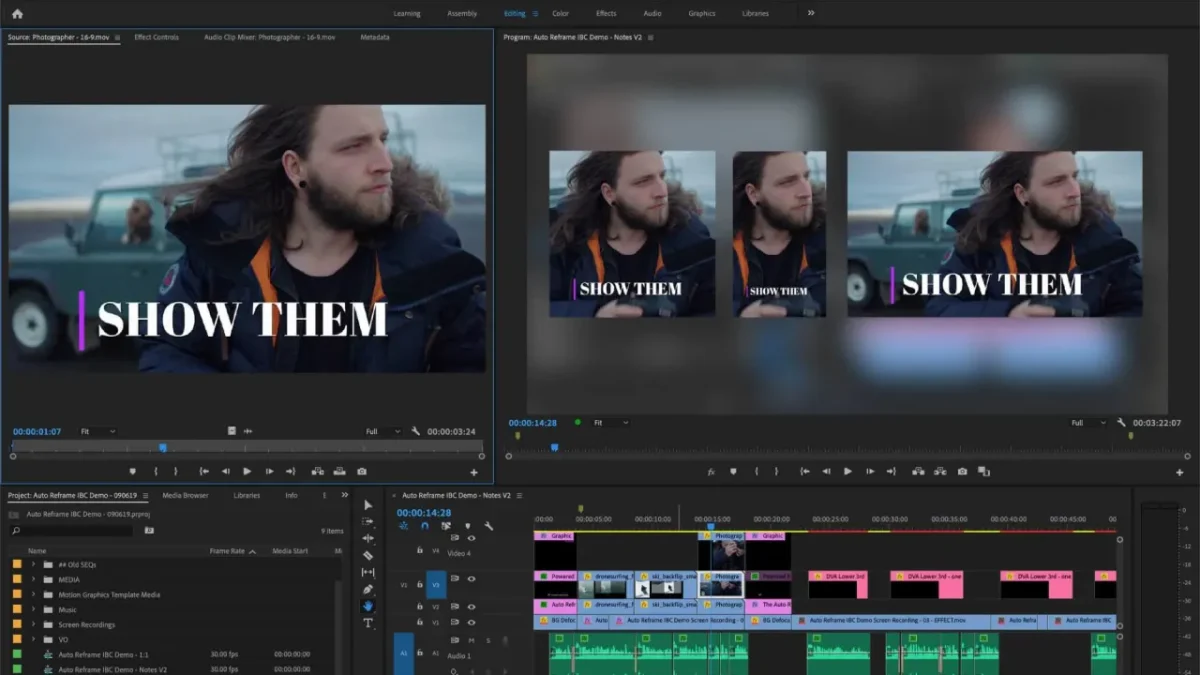 | Step | Description |
| --- | --- |
| 1 | Choose Sequence › Auto Reframe Sequence. Select the sequence in the Project panel. |
| 2 | Choose the desired new aspect ratio for reframing. |
| 3 | Fine-tune the effect by selecting a Motion Preset. Use Default for most footage, Slower Motion for minimal camera movement, and Faster Motion for footage with significant movement. |
| 4 | Apply Clip Nesting to retain any motion adjustments made before reframing. |
| 5 | Click Create to generate a duplicate sequence in the new aspect ratio, saved in the Auto Reframe Sequences folder within the Project panel's root. |
| 6 | Alternatively, reframe a specific clip within a sequence by going to Video Effects › Transform and dragging the Auto Reframe effect onto the desired clip. |
Auto Reframe Steps in Premiere Pro

Morph Cut – One of Ai Tools in Adobe Premiere Pro:
Smooth out interview footage or talking head videos with Morph Cut. Rather than relying on jarring jump cuts, this feature adds visual continuity by seamlessly blending cuts together. By applying the Morph Cut transition, face tracking and optical flow interpolation work in tandem to create a polished, uninterrupted flow of dialogue.
How to Create GIFs with Siri on iPhone and iPad?

6 Ways Photoshop Beta Will Revolutionize Product Photographer's Life!
Scene Edit Detection:
When working with longer videos that need to be divided into separate clips, Scene Edit Detection saves time and effort. This feature automatically detects scene transitions, allowing you to quickly separate the original footage into shorter clips. By simplifying the manual cutting process, Scene Edit Detection streamlines your workflow and ensures precise editing.
Remove Objects from Videos:
Unwanted objects can now be easily removed from your videos using Content-Aware Fill in Adobe After Effects. Powered by Adobe Sensei, this feature analyzes surrounding frames and seamlessly replaces the removed pixels with suitable content. Once you've edited your clips, seamlessly import them into Premiere Pro to incorporate them into your video project.
Remix Music to Match Video Length:
Adobe Audition, integrated within Premiere Pro, enables you to remix or stretch music tracks to match the desired video length. Say goodbye to manually duplicating and cutting music to fit your project. Simply select your audio track in Premiere Pro, choose "Edit in Adobe Audition," and effortlessly remix your track or make speed adjustments to align it perfectly.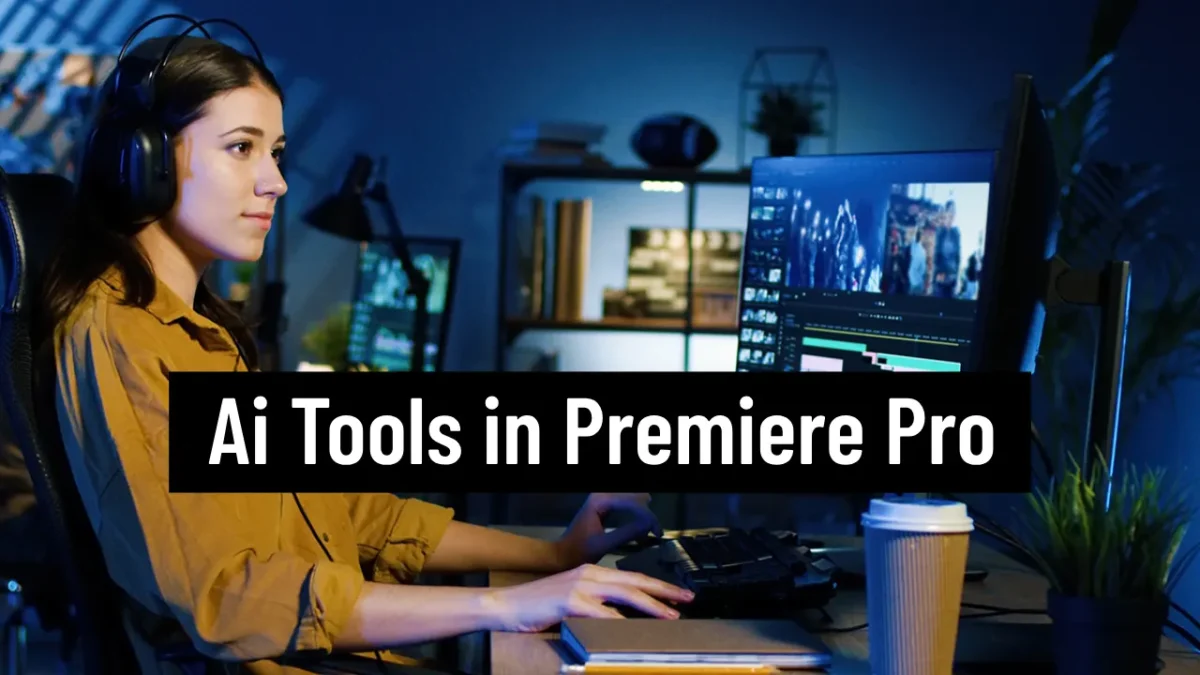 How to Get New Premiere Pro?
You can get and install new premiere pro from here. Now make your editing fast and super creative with ai tools! Also join our any group for further new updates and news about creative industry!
Conclusion:
The AI-powered features in Adobe Premiere Pro empower video editors to work more efficiently, saving time on mundane tasks and enhancing creative output. Whether it's achieving color consistency, transforming aspect ratios, creating seamless transitions, or removing unwanted objects, these Ai video editing tools provide the precision and convenience needed to bring your video projects to life. Embrace the power of AI tools in Adobe Premiere Pro and unlock a whole new level of video editing capabilities.