There is a huge demand of free online graphic designing sites because most of businesses are coming online in this era. They need free online graphic designing sites or tool to design posters and marketing materials to promote their products or services. 90% people are creators in all way in their day-to-day life due to overuse of social media apps. Hence everybody needs any type of designing tool. I have come up with list of 10 sites which are free graphic designing sites and few of them will mark their name in 2023.
Table of Contents
1) Adobe Express
Adobe Express is a free online alternative to the company's popular, product Adobe Illustrator. Though it's not nearly as full-featured, it does support integration with other Adobe products. It's fast, easy to use and it has lots of free templates. If you're looking to quickly create posters or videos for ad campaigns, Adobe Express is a great tool site.

If i talk about the potential drawback, A limited feature set makes this a great starting point for beginners but less useful for more in-depth or professional design jobs. The good news is that Adobe Express is available for both web and mobile, meaning you can design anywhere, anytime.
21 Free Adobe Express Editing Tools for Creators!

Adobe Photoshop 24.7 Crack Download | Photoshop (Beta) 24.7

7 Ways Adobe Photoshop Beta with AI Will Revolutionize Ecommerce!
2) Canva
Canva is today's very popular free graphics designing site or online tool. It is a feature-packed graphic designing tool for both beginners and professionals. You can access thousands of free templates, millions of free photos/infographics, and much more with the free version available across all devices.
They also have the pro version and enterprise version which are reasonably priced, making it highly affordable. Canva offers various categories like all types of Social media posts, Stories, PowerPoint presentations, Cideos and Logos, Infographics, Resumes, High-quality stock photos, and much more to make your design job easier.
Stay connected to get updates on important tools and resources,
Let me introduce you to Placeit, an amazing DIY design tool that puts creative power in your hands. With Placeit, you can easily craft designs, mockups, logos, and much more in a matter of seconds. The best part? Everything is done right within Placeit's user-friendly web application, making the process a breeze. Whether you're a designer or just looking to create eye-catching visuals, Placeit has you covered. Say goodbye to complicated design software and hello to a tool that lets you bring your ideas to life with ease.
So, if you're ready to unleash your creativity and produce stunning visuals in no time, give Placeit a try. It's like having your own design studio right at your fingertips!
4) Vectr
If you have not even designed anything in your entire life, then no worries, Vectr is for even those type of beginners. It is an amazing amalgamation of basic and pro features; to let you grow as a graphic designer gradually and consistently. Apart from the basic features on the dashboard, Vectr also has a unique panel providing pro graphic designing features, catering to professional designers from industry.
Its main features like element arrangement gradient, shape tools, pen tools, pathfinders, fills and strokes, and image editing will let you create beautiful high-resolution logos, presentations, brochures, invitations, and much more.
5) Krita (One of Online Graphic Designing Sites)
Krita is a completely free, open-source painting program made by artists, for artists. Even today, its current development of this designing tool depends on donations it receives and is driven by the needs of the designer community at large. Krita has a customizable user interface, all needed toolset, and a comprehensive resource manager.
For businesses looking to boost their marketing and promotional campaign with graphic designs, Krita is a great tool – if they have an experienced designer in their team. For companies in need of basic and utility, streamlined solutions, other sites mentioned on this list offers a perfect for beginners.
6) Genially
Genially is the most versatile tool for creating all kinds of creative content. It aims to provide anyone and everyone the tools to create visual and interactive content. It makes designing process easy with a user-friendly interface and robust options that allow beginners to create their own artwork from scratch. With this site, you can improve already built templates or add interactive features such as buttons, layers, and hidden text. The free version of Genially has no limits on the number of projects you can create and there are now more than 12,000,000 users worldwide designing with Genially and supporting the community.
The free version is enough for small size businesses or newly entered entrepreneurs. And if you're ready to thrive with this site then some features – such as offline viewing and brand personalization – are reserved for paid subscribers.
7) SVG-edit
If anyone's priority is creating scalable vector graphic (SVG) images without involving himself into downloading big, paid softwares, SVG-Edit is the best tool site for them. One can easily open it in any web browsers and get started with his designs. The major components of SVG-Edit are SVG-editor and SVG-canvas, and both these components work in perfect tandem with each other.
It also has a picture library of free images, infographics and illustrations. Users can easily resize and drag them into their canvas they are designing on. As name suggests, it only gives the SVG format to each and every file you create there by default.
8) InkSpace
Inkspace is an app from Wacom which makes pen display, smartpads and digital stationery for creative users. It helps you nurture work created on paper. Users can transform handwritten notes into text; and turn sketches into image, vector or video file formats – ready to edit in your favorite creative programs. Inkspace works in harmony with their Bamboo Slate and Bamboo Folio smartpads enabling users to craft, enhance and share ideas more effectively than ever before. Whether you are a professional graphic designer or just a graphic designing enthusiast, Inkspace is suitable for all.
For the benefit of beginners or experienced users, Inkspace also offers various tutorials and tips on their site. Unlike other software, it is very community-oriented, offering constant support without additional charges.
9) Design Wizard
With Design Wizard, it's so easy to create creative content in minutes. Every element in selected template is editable. Users can swiftly change or upload backgrounds, images, videos and colours and can add their brand logo, change fonts or include a personalized caption as well. Design Wizard ranks among the best free online graphic designing sites for beginners. The tool offers a large database of images and more than 10000 free templates. That too with simple user interface.
Whatever users has designed or edited, they can download it to print or in web quality. They can also download their created videos in standard or high definition and can instantly share them to social media as well.
Stay connected to get updates on important tools and resources,
10) Setka
Setka presents itself as "everything you need to create content that converts." This online graphic designing site is primarily focused on delivering enhanced content branding across user's website, ad campaigns, and social media posts – and works from within user's current CMS or in the cloud. They majorly focuses on the users who need it for their digital presence.
Surprised? Although the Setka Editor is free to try for two weeks, companies will need to select a plan – Starter, Pro, or Enterprise – to unlock the full feature set and keep using Setka.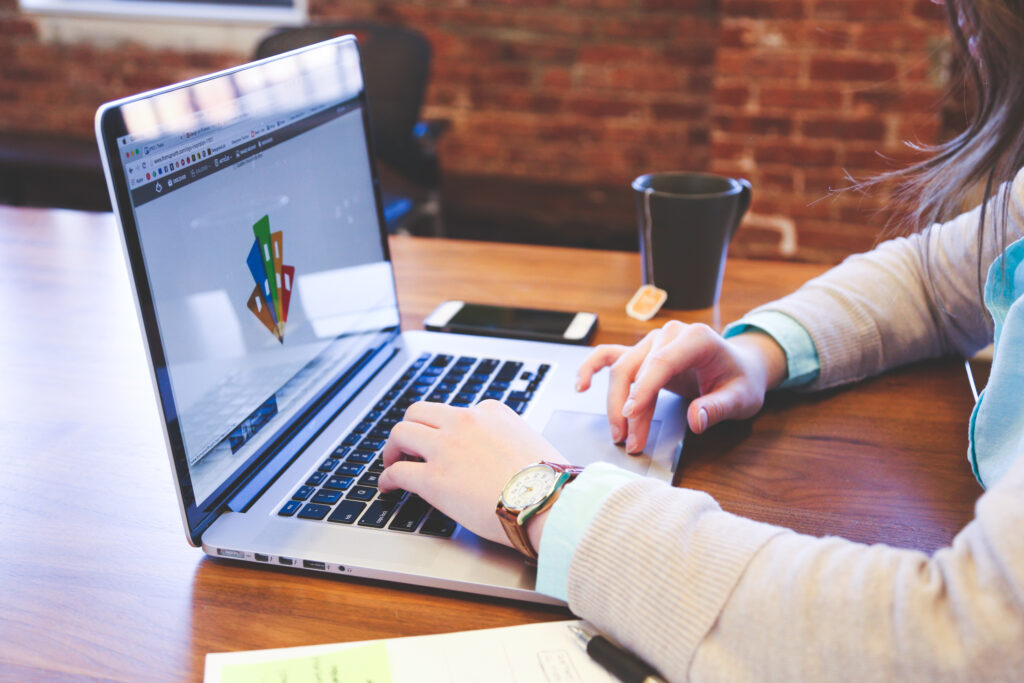 Conclusion
All listed 9 online graphic designing sites are available as web app and that was key feature i kept in my mind to prepare this list. Hence pick your favorite tool site as per your need and keep this thing in mind that these online graphic designing sites are easy and time saving tools. Go through this article again when you choose any site for your enterprise for a long period of time. Let me know in comment which one you are going select.