In the bustling world of digital creativity, Adobe with 'Project Stardust' is not shying away from pushing boundaries. As Adobe Max 2023 kicks off, the tech giant tantalized us with a sneak peek into its latest venture: Project Stardust, an AI-powered photo editing tool.
Introducing Project Stardust:
Project Stardust, as demonstrated by project manager Aya Philémon, introduces an "object-aware editing engine." This innovative tool automatically identifies and adjusts objects and distractions within photographs, offering users unprecedented control over their images. In a seamless process, unwanted elements like shadows, people, or even entire objects can be effortlessly removed or replaced with AI-generated alternatives.
Simplicity Redefined:
What sets Project Stardust apart is its user-friendly interface. While Adobe's existing Firefly software shares similar capabilities, Stardust takes a giant leap by simplifying the process. Objects are automatically detected and selected, allowing users to manipulate them with ease, akin to working with layers in Photoshop but without the complexity. Moreover, the tool offers intuitive recommendations through a Contextual Task Bar, making it accessible even for beginners.
'Getty Images' Embraces 'Generative AI', But With a Twist!

'YouTube Create App' is Launched For Creators to Make Video Editing Easy and Fast!

Adobe Firefly Cost: Adobe Generative Tool Finally Available For Everyone!
The Competitive Edge:
While Google's Pixel 8 Magic Editor and Canva's AI tools have made waves, Adobe's Stardust aims to carve its niche. Geared toward individuals and smaller businesses, especially those focusing on social media content, Stardust promises efficient editing without compromising on quality. While Google's capabilities are impressive, Adobe's extensive experience and innovation might just provide that extra oomph users need.
The Future of Photo Editing: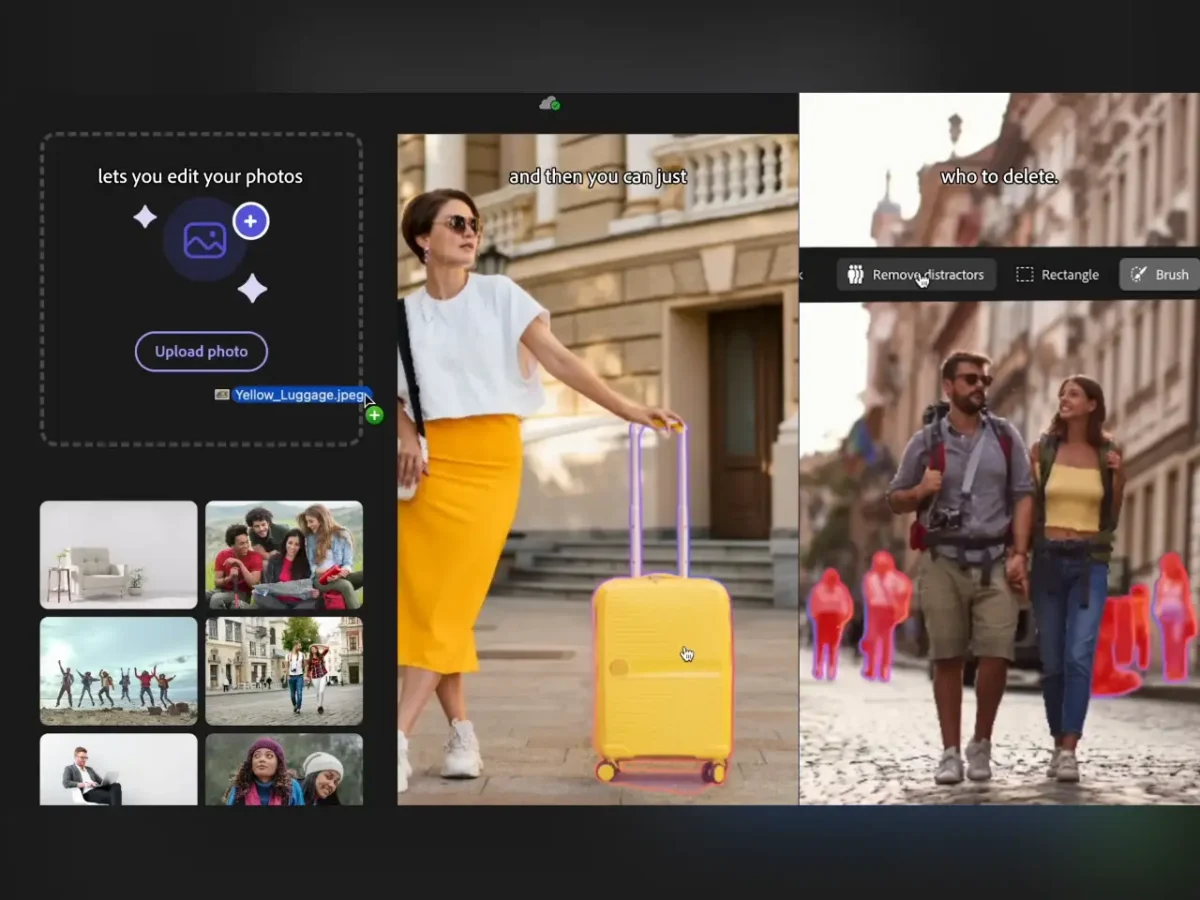 As the industry evolves, tools like Project Stardust represent a pivotal moment. While casual users might rely on native camera apps, Adobe's robust solution ensures superior editing possibilities. Although it's not entirely flawless, as seen in the demonstration, Adobe's legacy of refining its products suggests that Stardust will soon set new standards in the world of AI-driven photo editing. Stay tuned as Adobe reveals more at Adobe Max, where creativity knows no bounds.