YouTube has unveiled a new app, YouTube Create App, designed to simplify video creation for content creators. This user-friendly app addresses common challenges creators face during the video-making process, providing free and accessible tools for both Shorts and longer video formats.
As per our research, YouTube collaborated closely with 3,000 creators to develop this app, ensuring it met their needs and preferences.
To utilize YouTube Create, creators begin by adding their clips and then access a variety of editing tools. These tools enable tasks such as clip previews, trimming, and more as videos are assembled. Creators have access to a vast library of stickers, GIFs, and effects to enhance their content.
Adobe Firefly Cost: Adobe Generative Tool Finally Available For Everyone!

Apple's Latest iPhone 15 Pro Max Is Best For Filmmakers and Creators!

GoPro Hero12 Black: Everything Extra And More You've Ever Imagined!
Additionally, the app grants creators access to YouTube's extensive collection of royalty-free tracks, offering thousands of songs to complement videos. These tracks are copyright-safe, allowing creators to monetize their content without concerns. The app even synchronizes song beats with video clips, similar to a popular feature on TikTok.
Stay connected to get updates on free version of softwares, apps and for other creative industry news,
YouTube Create also boasts audio cleanup capabilities to remove unwanted background noise, automatic caption generation with a single tap, and easy exporting to a creator's YouTube channel.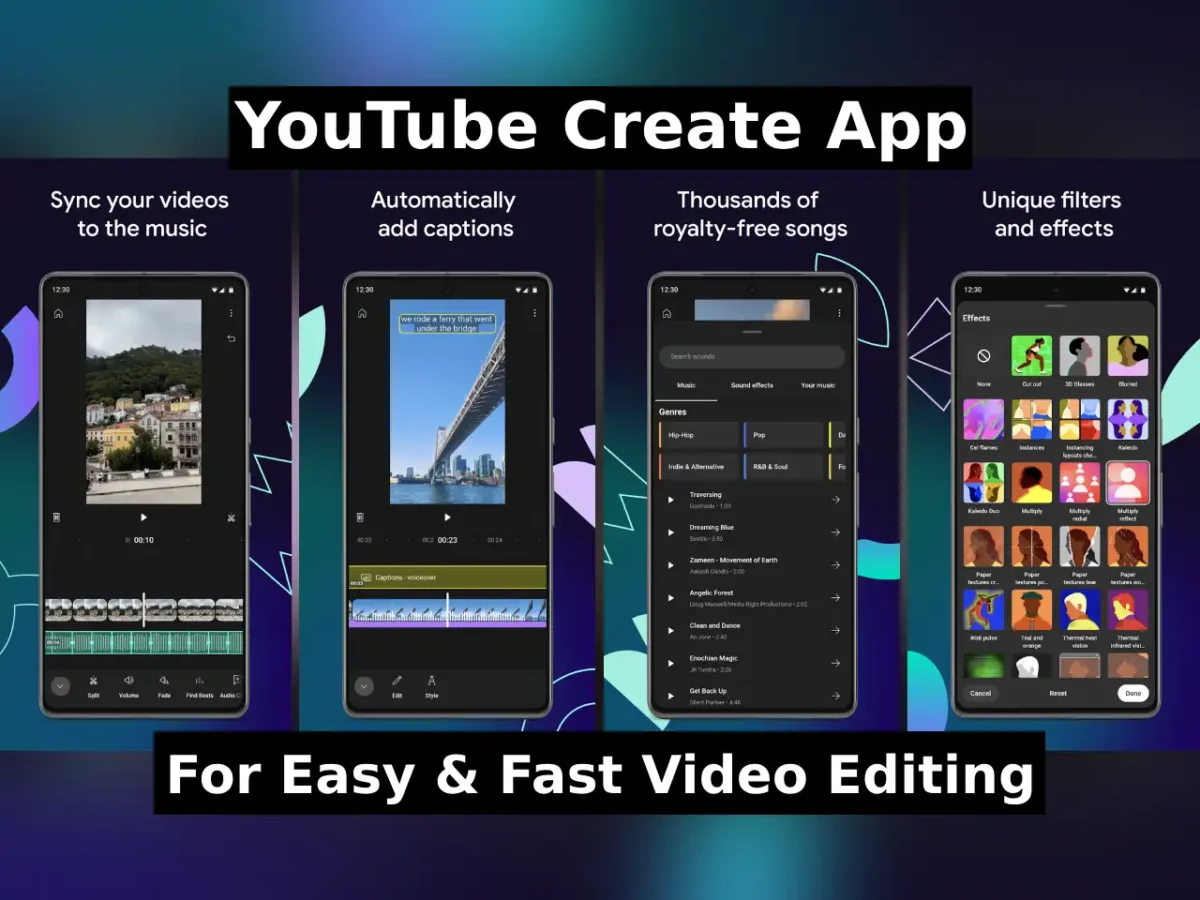 Initially available for Android, this app enters beta testing in eight global markets. YouTube plans to expand its features and availability to accommodate more creators in the future, solidifying its commitment to empowering the creative community.