The future of Graphic design is very much glittering or we can say it's very bright. Many people ask me that are graphic designers in demand? And I tell my friends that if they are good at designing, then learn graphic designing. As it is going to be the future.
The reason why I am saying this is because most businesses are going online and the power of social media has been increasing day by day. More consumers are consuming the data at a large. While scrolling down in social media we come across various posts published by various accounts for getting engagement for their product or services.
Table of Contents
Are Graphic Designers in Demand?
Graphic Design is a very prosperous career right now. Ever since the pandemic, careers in the digital world have really taken off. If you are thinking about specialising in Visual Communication or Graphic Designing, now is the best time to join the industry.
| Graphic Design Statistics | Value |
| --- | --- |
| Global Market Size | $45.8 billion |
| Total Graphic Designers (Global) | 507,690 |
| Graphic Designers (US) | 265,000 |
| Freelance Graphic Designers | 90% |
| Average Job Duration | < 2 years |
| Fortune 500 Employment | > 17% |
| Predicted Growth by 2031 | 3% |
| Female Graphic Designers | 50.2% |
| Male Graphic Designers | 49.8% |
| Graphic Designers with Bachelor's | 68% |
| Average US Earnings (Annual) | $50.7k |
| Average US Earnings (Hourly) | $24 |
| UX Design Specialization (Avg. Salary) | > $110k |
| Top Design Trends (This Year) | Fluorescent palettes, 90s |
| Importance to Small Businesses | 80% |
| Importance to Marketers | 50.5% |
| Visual Content Creation (Marketers) | Online tools: 35.5%, |
| | Freelance: 17.8%, |
| | In-house: 28% |
| Most Popular Software | Photoshop (43.8%) |
statastics by colorlib.com
---
Some of the most promising Graphic Design careers include:
Web Designers
As the pandemic disrupted everyday lives, digital media took over. In the new normal, it is mainly through the websites that consumers experience the brand, and to make sure that websites provide the same quality of experience, retail businesses need web designers. Their job is to ensure that business websites are easy to navigate and functional and match the brand's visual aesthetics.
UI/UX Design
User experience (UX) refers to the consumer's experience while interacting with a business or product(s). It is the process by which the designer attempts to determine the experience. UX designers are involved in making a product useful, usable so that the consumers have a seamless experience. User Interface (UI) Design is a subset of UX design and focuses on the user's visual experience and their interaction with the website or app's interface.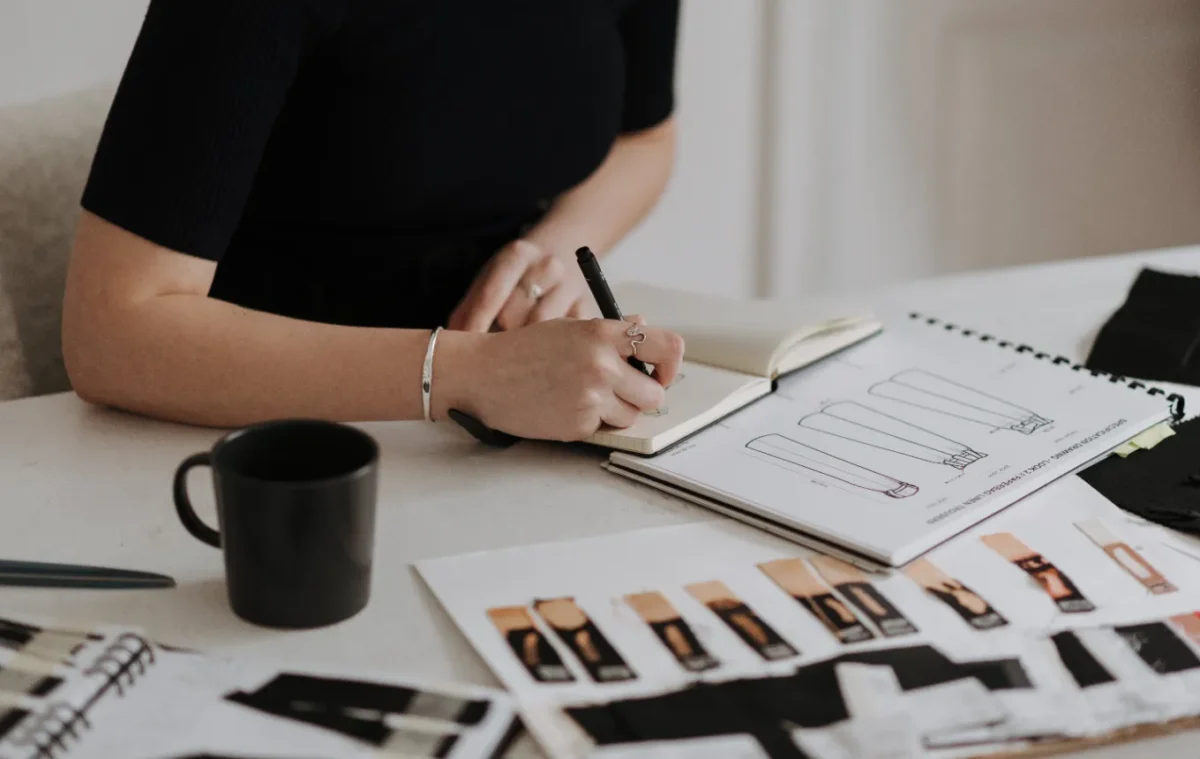 Social Media Design
Graphic designers can also help businesses to build their unique identities on social media platforms and help them get noticed so that they can establish their place in the market. Everything that goes live on a brand's social media page, from videos to photographs, is strategically designed to capture the consumer's attention and deliver the brand's message.

Advertisement Design
Advertisements are paid forms of interactions used to create and promote a brand's image. With frequent repetitions of the organisation's message, ads aim to establish the brand's personality. Advertisements are essential to businesses that are trying to coordinate shopper conduct since it is a controlled and quantifiable technique for mass selling and correspondence.
Future in Graphic Designing
UX, Web, digital, and interactive designers are in HUGE demand right now. More than ever. Every app you use on your phone or on the web was designed by a designer or a team of designers.
As tech grows and expands, so will the demand for designers. Especially user experience (UX) designers.
Canva for professional graphic designer! Is Canva best tool for graphic design?

How to design an engaging app for android or iOS?

How to make NFT art for free | How to create NFT art for free
Print design has increased much or decreased much in demand in recent years. The world will always need print designers. Even if they aren't as "in-demand" as UX and digital designers are right now.
A broader answer to this question, though, is that now more than ever – companies demand multimedia professionals who are not only designers but also specialize in content, branding, marketing, and perhaps even coding. THAT – or they demand an agency/solution that can provide all of that for them in one.
Conclusion
So the designer today needs to expand their skillsets beyond design in order to compete. That's just the way things are going. Just because you are a jack of all trades does not mean you are not a master of your trades.