I'm going to explain in detail about a new era of Photoshop creativity with Generative Fill and teach you 'how to use photoshop ai', an extraordinary feature powered by Adobe Firefly. Whether you want to add objects, replace backgrounds, or expand scenes, Generative Fill offers endless possibilities.
This innovative tool taps into your creativity, allowing you to use simple scripts in over 100 languages ​​in an unparalleled manner. With Generative Fill, you can easily match moods, lighting and techniques, turning simple tasks into exciting experiences. Get authentic and impressive results in seconds, and amaze yourself and your audience.
Generative Fill works on a dedicated Generative level, allowing you to explore different creative approaches without changing your original drawing. Plus, you can effortlessly turn on the effect whenever you want. Powered by Adobe Firefly, the product is supported by a large database of professional, licensed, high-quality images from Adobe Stock.
So, tap into the power of Generative Fill and take your creativity to new heights. Experience the future of Photoshop today, where your imagination knows no limits.
Table of Contents

How to Use Photoshop Ai Generative Fill?
Generate Objects:
Make a Selection:
Use any selection tool to mark the object or area in your image.
Adobe Photoshop Generative Fill Crack Download | Photoshop Ai 2024

21 Free Adobe Express Editing Tools for Creators!

7 Ways Adobe Photoshop Beta with AI Will Revolutionize Ecommerce!
Access Generative Fill:
Click the Generative Fill button in the Contextual Task Bar. Alternatively, choose Edit > Generative Fill or Ctrl/Right+click with an active selection, then select Generative Fill.
Add Your Text Prompt:
Use the text-entry prompt box in the Contextual Task Bar to describe the object or scene you want to generate. Leaving it blank allows Photoshop to fill based on the surroundings.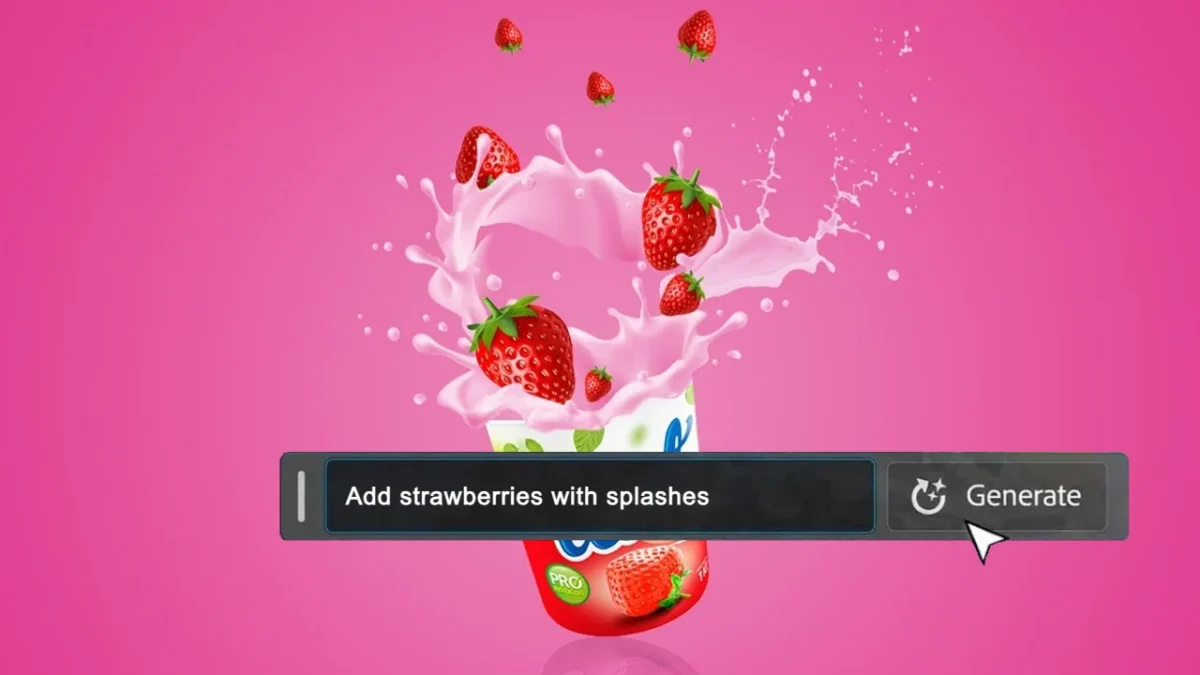 Generate Variations:
Click Generate: Once your prompt is set, click Generate in the Contextual Task Bar to see thumbnail previews of variations in the Properties Panel.
Explore Creative Options: A new Generative Layer is created, allowing endless creative possibilities. You can reverse effects without altering the original image.
Generate More Variations (Optional):
Modify and Generate: Click Generate in the Properties Panel to create more variations. Modify your text prompt and click Generate again for new results.
Preview and Select: View variations in the Properties Panel. Click on thumbnails to see changes on your image instantly.
With Generative Fill, your creative visions come to life effortlessly, offering a world of artistic exploration.
Generate Backgrounds:
Select and Invert: Choose the background behind your subject, then invert the selection using Select > Subject and Select > Inverse.
Generate Scene: Apply Generative Fill following steps 2-5 from the "Generate an Object" section. Alternatively, use Select Subject > Invert Selection > Text Prompt > Generate in the Contextual Task Bar for a streamlined approach.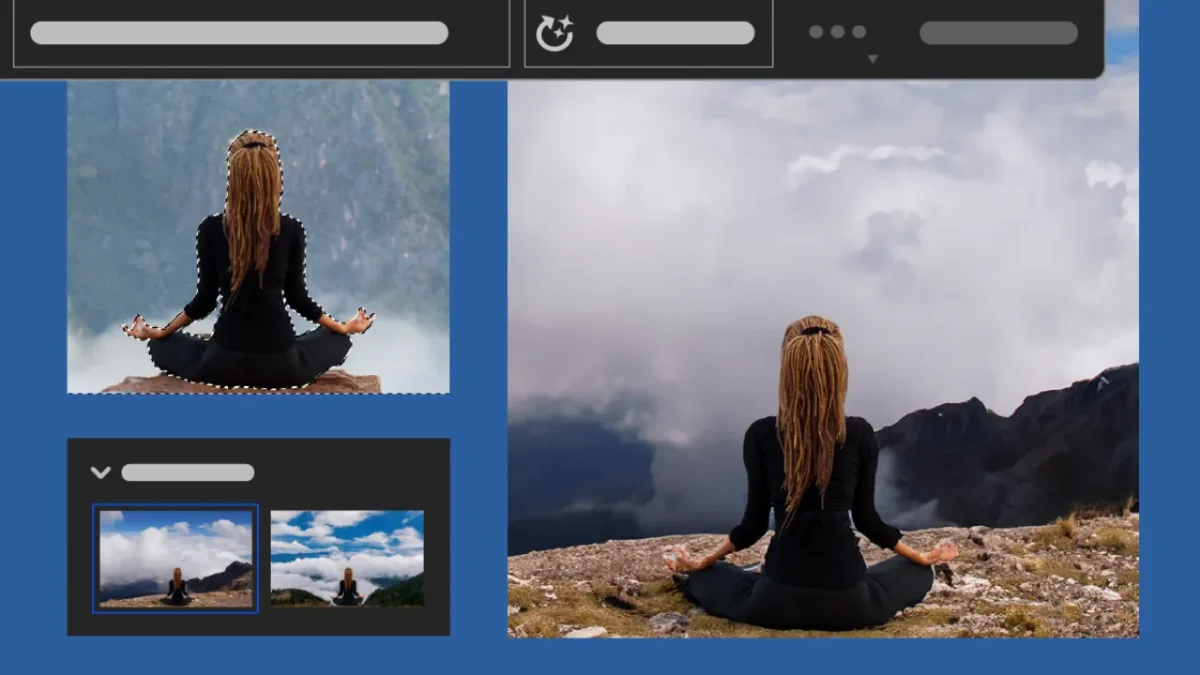 Expand Images:
Canvas Expansion:
Expand your canvas using the Crop tool. Drag edges outward, press Enter, or click the commit checkmark.
Generative Fill Extension:
Use the Rectangular Marquee tool to select the expanded canvas. Follow steps 2-5 from the object generation section.
Remove Objects:
Select the object, leave the prompt box blank, and click Generate. Generative AI will seamlessly remove the selection based on the surrounding content.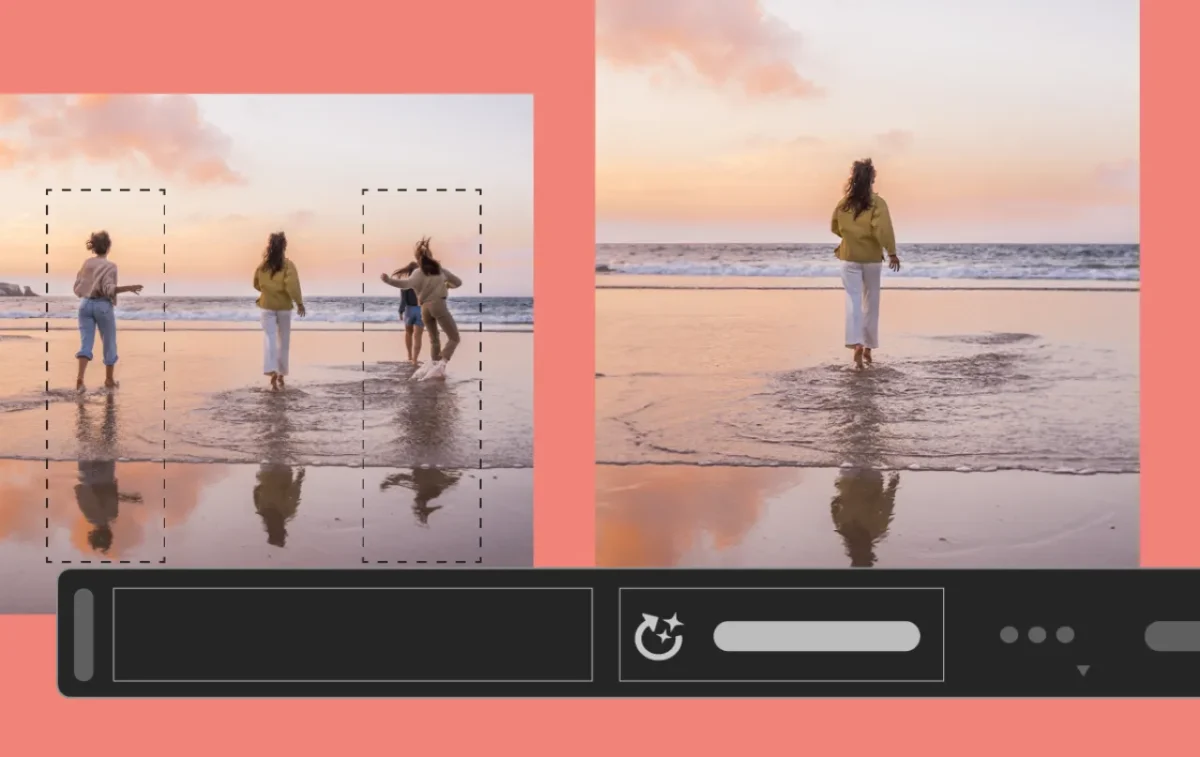 Engaging Learning Journey:
Interactive Tutorial:
Launch the app for a tutorial on transforming scenes using preloaded assets.
Interactive Learning:
Engage with contextual learning through videos, sample prompts, visual tooltips, and an early look at the Properties panel.
Generative Credits in Photoshop:
Subscription Benefits:
Creative Cloud and Adobe Express subscribers receive monthly generative credits for content creation features powered by Firefly.
| Product | Cost (approx) |
| --- | --- |
| Adobe Photoshop Ai | $20 / month |
| Adobe Express | Free with Photoshop subscription |
| Generative Fill | Free with Photoshop subscription |
No Extra Charges:
If you reach your limit, continue creating; you won't incur extra charges, but generation speeds might be slower.
Free User Allocation:
Free Creative Cloud users receive a monthly generative credit allocation, which resets each month.
Setting Standards for Responsibility and Transparency:
Ethically Sourced AI:
Photoshop integrates an ethically sourced generative AI model from Adobe Stock.
Content Credentials:
Generated images include Content Credentials to indicate they were created or edited using Firefly's generative AI technology.

With Generative Fill, Photoshop offers an expansive, responsible, and transparent creative experience, empowering users with ethical, cutting-edge AI technology.
Professional Jobs Depending on Photoshop Ai
Graphic Design and Branding:
In world of graphic designing, Photoshop AI is akin to a magical wand. It assists in crafting visually stunning logos, captivating advertisements, and memorable branding materials. The precision and speed with which it refines design elements are unparalleled, allowing designers like me to explore new creative horizons.
Photography and Retouching:
I appreciate how Photoshop AI elevates image editing to an art form. It automates intricate retouching processes, ensuring flawless portraits and captivating landscapes. The AI's ability to enhance colors, remove imperfections, and add subtle enhancements is nothing short of remarkable. This can also help product photographers to enhance their product shots!
Marketing and Advertising:
Photoshop AI plays a pivotal role in crafting compelling visual narratives for marketing campaigns. From social media campaigns to print advertisements, the technology ensures every visual element aligns seamlessly with the brand's identity. As a marketer, leveraging this tool empowers me to create impactful, eye-catching campaigns that resonate with the audience.
Film and Animation:
Even in the realm of film and animation, Photoshop AI steps into the spotlight. It aids in creating intricate special effects, seamless scene transitions, and captivating animations. The ability to manipulate visuals with precision transforms ordinary scenes into cinematic masterpieces, enhancing storytelling in unprecedented ways.
Stay connected to get updates on free versions of various products and softwares,
Conclusion for How to Use Photoshop Ai Beta: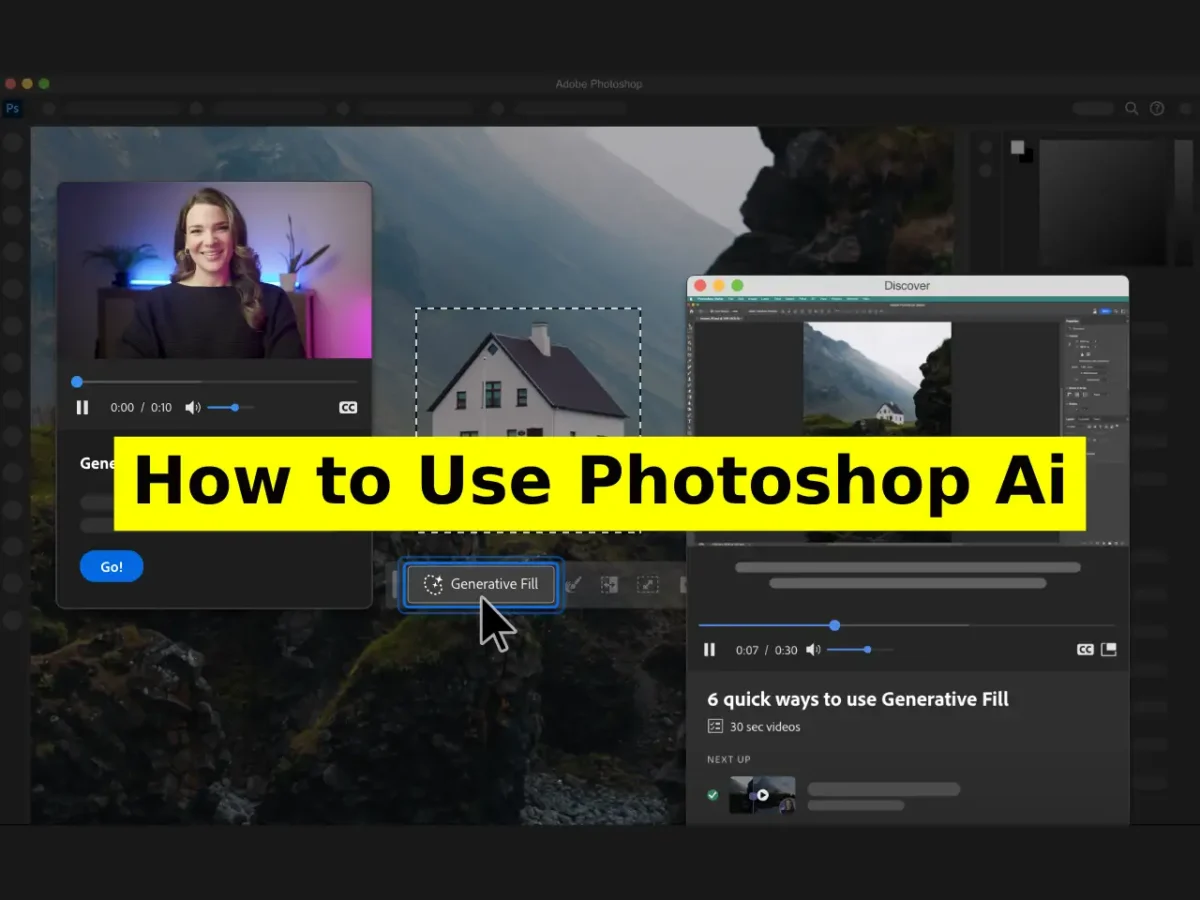 In my whole professional journey, integrating Photoshop AI has not only streamlined my workflows but has also sparked my creativity. Experiencing its impact across diverse fields reinforces the notion that this technology is not just a tool but a collaborator, enabling professionals like me to achieve extraordinary feats in the realm of visuals. The future undoubtedly holds even more groundbreaking possibilities, and I eagerly anticipate the next wave of innovations in the ever-evolving world of Photoshop AI.