Wow, now anyone can generate ai images from google search bar. Yes, you read that right! Google just launched groundbreaking feature for its Search Generative Experience (SGE) called "Search AI Images". This extension of Google's vision for a web search future allows users, specifically those signed up for Labs and SGE, to prompt the ubiquitous Google Search bar to generate AI-powered images, not just text responses. Traditionally, Google Image Search contained photos primarily for personal use due to copyright concerns. However, with generative AI, these constraints are eliminated. Now, users can search for specific images or ideas and prompt SGE to create up to four generated images based on the search query. For instance, searching for "draw a picture of a capybara wearing a chef's hat and cooking breakfast" will yield generated images in the results.
Adobe 'Project Stardust': Adobe's New Ai Photo Editing Tool!

'Getty Images' Embraces 'Generative AI', But With a Twist!

Adobe Firefly Cost: Adobe Generative Tool Finally Available For Everyone!
Google has implemented safeguards within this feature to prevent the creation of harmful or misleading content, aligning with its prohibited user policy for generative AI. Additionally, an upcoming tool called "About this image" will help users assess the context and credibility of images, providing information about the image's origins and its usage across the web.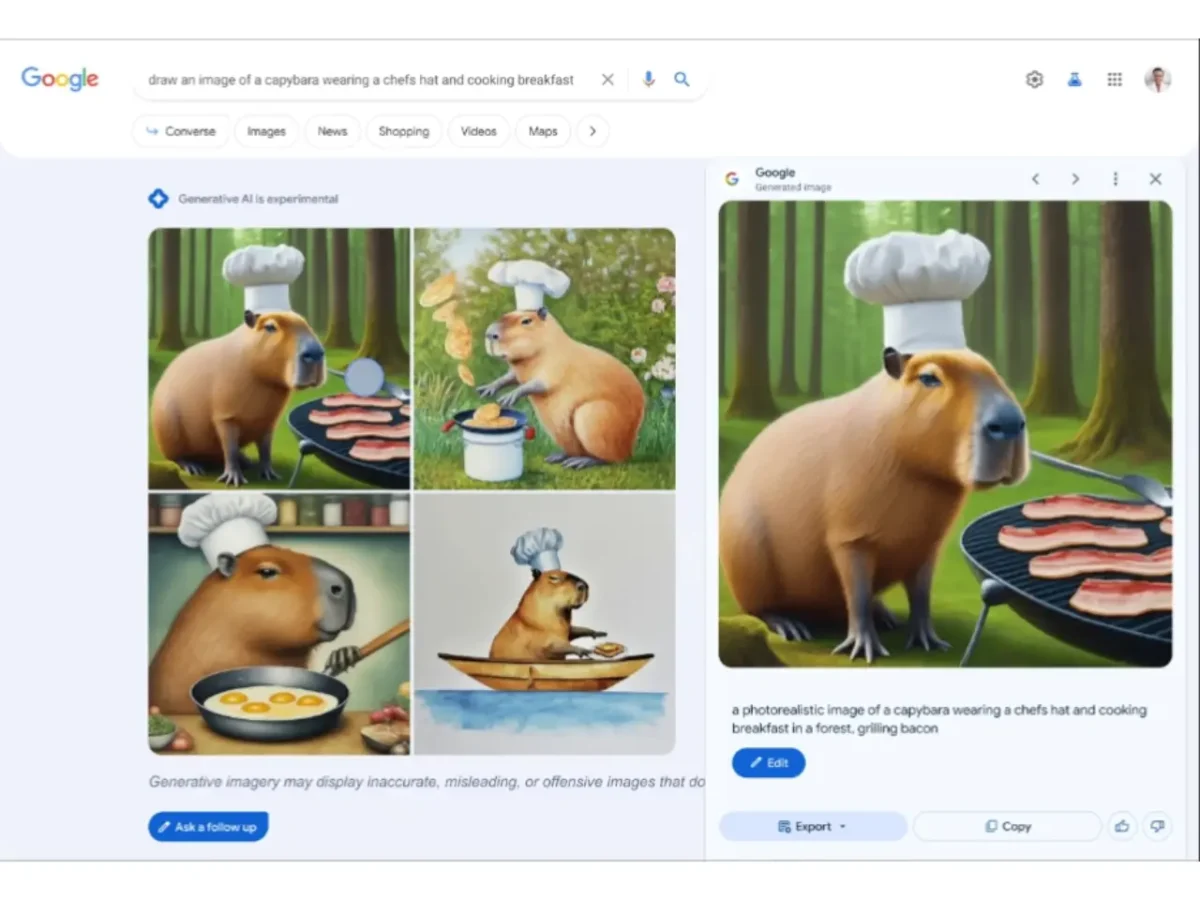 For more such updates and designs, please join our any group;
Currently, this feature is in the testing phase and is accessible to users signed up for both Google Labs and SGE. It's available exclusively in the United States, in the English language, and for users above the age of 18. This innovation represents a significant step toward a future where web searches not only deliver text-based responses but also generate relevant, AI-powered images, revolutionizing how users interact with search results.