Photoshop online, the legendary image editing web-app, has always been demanded in the world of digital creativity. Whether you're a professional photo editor or designer or just someone looking to enhance your photos, Photoshop online free offers a plethora of tools and features to transform your ideas into visual masterpieces.
But what if I told you that you can harness the power of it and use Photoshop online free without download or installing anything on your computer? Yes, you read that correctly. Photoshop Online is here to make your creative journey more accessible than ever.
Table of Contents
Photoshop Online Benefits:
Using Photoshop Online comes with several enticing advantages:

1. No Downloads, No Hassle:
Forget about big software downloads and installation processes. With Photoshop Online, you can start editing your images directly from your web browser. This means no storage space eaten up on your device and no need to worry about updates.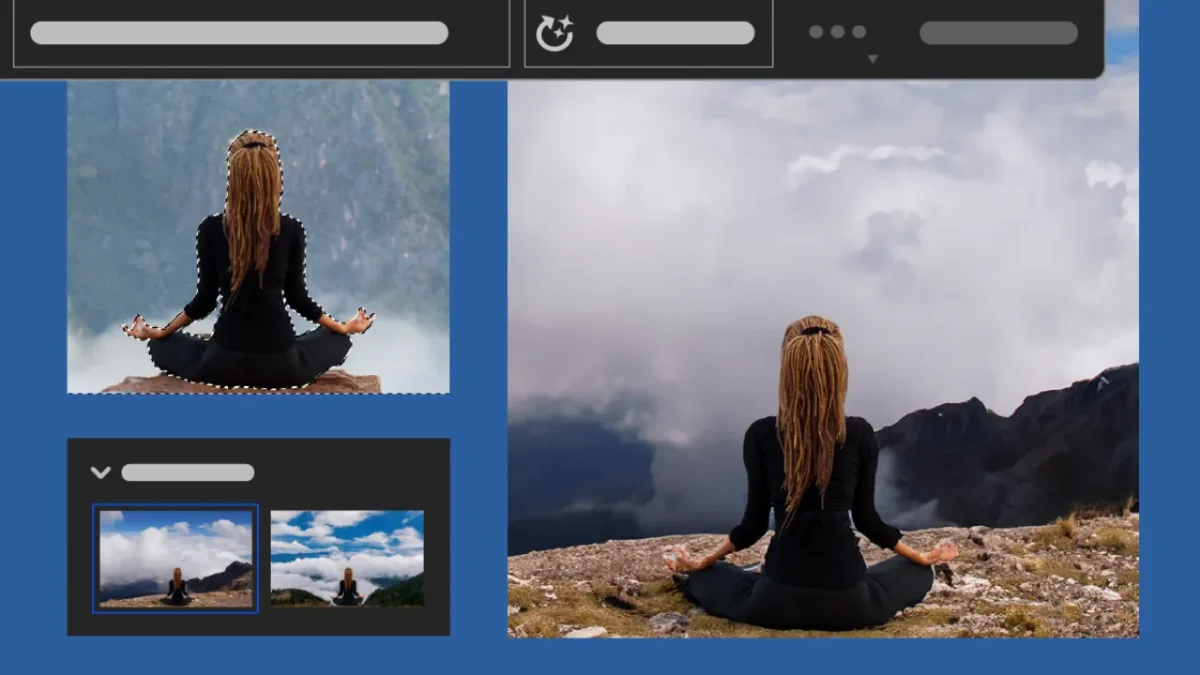 2. Cross-Platform Compatibility:
Whether you're on a Windows PC, a Mac, or a Linux machine, Photoshop Online is compatible with all major operating systems. Just ensure you have a stable internet connection, and you're ready to roll.
3. Work From Anywhere:
Creativity knows no bounds, and neither should your access to Photoshop. With the online version, you can work from your office desktop, your home laptop, or even your tablet while sipping coffee at your favorite café.
4. Instant Updates:
Say goodbye to the hassle of manually updating your software. Photoshop Online is always up to date with the latest features and bug fixes, ensuring you're using the best tools available.
How to Access and Use Photoshop Online Free?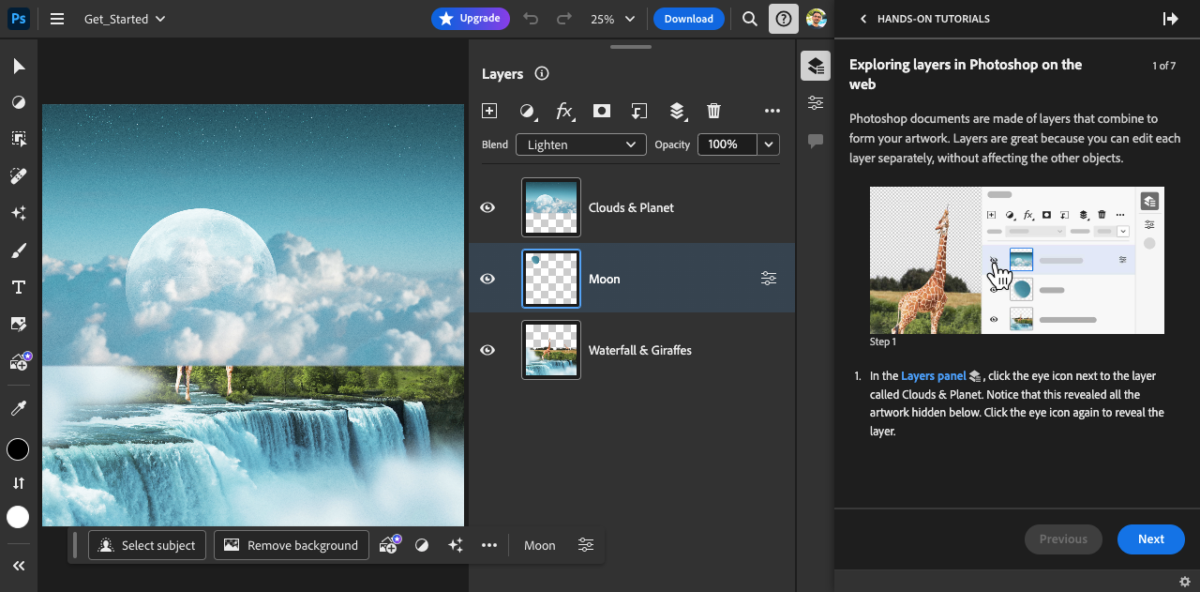 Accessing Photoshop Online is as easy as pie:
Open your preferred web browser. (Google Chrome and Microsoft Edge version 102 and above (64-bit) and Firefox version 111 on desktop, Safari not supported yet)
Navigate to the Adobe Photoshop Online website.
Sign in with your Adobe ID or create a free Adobe account if you don't have one.
You're in! Start a new project or upload an existing image to begin your creative journey with lots of interactive tutorials.
The user interface of Photoshop Online closely resembles the desktop version, making it intuitive for both beginners and experienced users. You'll find familiar tools like layers, brushes, filters, and more.
Canva for professional graphic designer! Is Canva best tool for graphic design?

How to Make Social Media Graphics with Adobe Express For Free?

Adobe Photoshop Generative Fill Crack Download | Photoshop Firefly Ai 2023
Photoshop Online Vs Desktop Version
While Photoshop Online offers remarkable accessibility and convenience, it's essential to recognize that it may not replace the desktop version entirely. Here are a few points of comparison:
1. Feature Set:
The desktop version of Photoshop still boasts a more extensive feature set, including advanced 3D capabilities, in-depth photo manipulation tools, and certain automation features that are currently unavailable online. Still both online and offline photoshop have generative fill and firefly ai features available to use.
2. Performance:
Depending on your internet connection and device capabilities, the desktop version may offer a smoother and faster editing experience for complex projects.

3. Offline Access:
With Photoshop Online, you need a stable internet connection. The desktop version allows you to work offline, which can be crucial in some situations.
Get Photoshop Online Free:
Adobe provides a trial of Photoshop online free, allowing users to test the software's online features and determine if it meets their needs before committing to a subscription.
Only way to get an access to new Adobe Photoshop Online for free is to be subscriber of adobe photoshop on adobe official site. Once you are paid subscriber of main photoshop software then you're free to use new Photoshop online tool for free with generative fill and firefly ai features to give wings to your imaginations.
Stay connected to get updates of various products, softwares and latest news,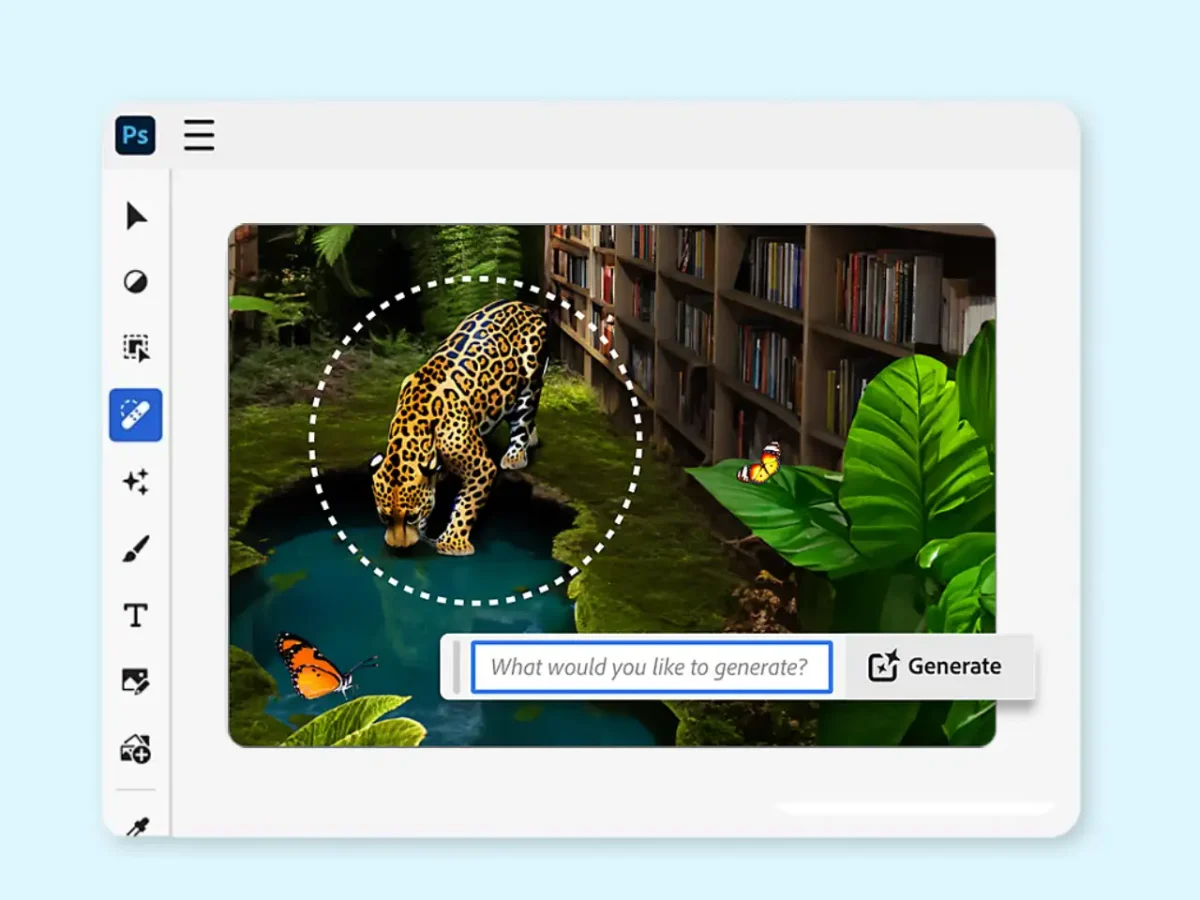 Conclusion:
Photoshop online opens up a world of creative possibilities without the need for downloads or installations. It's the perfect solution for quick edits, on-the-go enhancements, or anyone looking to explore Photoshop's capabilities without committing to the full desktop experience. So, why wait? Dive into the world of online photo editing and unleash your creativity from anywhere with Photoshop Online!