As a creative content creator, I've often found myself needing to create eye-catching social media graphics to accompany my posts. While there are many graphic design tools available, Adobe Express has become my go-to choice for its user-friendly interface and powerful features. Let's understand the whole process of making striking graphics using Adobe Express.
Table of Contents

Start Design Project
First things first, you'll need to download the Adobe Express app if you haven't already. It's available for both Android and iOS devices and it is also available as web app (online designing tool). Once you've installed it, open the app and tap the "+" button to start a new project. You can choose from various canvas sizes optimized for different social media platforms, including Instagram, Facebook, Twitter, and more.
Design Your Social Media Graphics
With your canvas selected, it's time to unleash your creativity. Adobe Express offers a vast library of templates, stock photos, and customizable elements to get you started. You can search for specific themes, styles, or topics to find the perfect template for your project.
Once you've chosen a template, you can customize it to match your branding or personal style. You can change the background, add shapes, adjust colors, and more. Adobe Express also provides easy-to-use tools for cropping and resizing elements, ensuring your graphic looks polished and professional.
Add Text and Captions
Compelling social media graphics often include text or captions that convey your message. Adobe Express makes it simple to add text to your design. You can choose from a variety of fonts, styles, and sizes to make your text stand out. Don't forget to consider text placement for optimal readability.
To make your text even more engaging, you can experiment with text effects like shadows, outlines, and gradients. These effects can add depth and visual appeal to your graphics.

Adobe Express With Firefly Ai
Now Adobe Express is also available with firefly which is a generative ai tool. It helps users to create 'text effects, vectors, images and various elements' to add in their designs. This is a revolutionary feature provided by adobe express.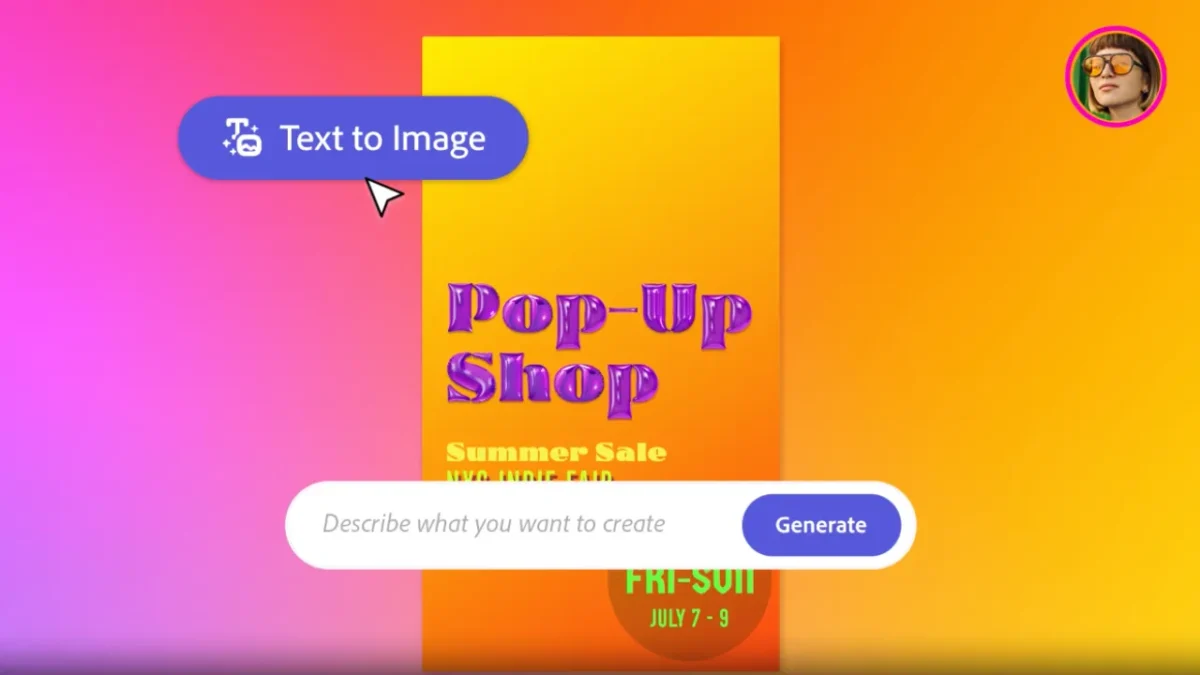 Enhance Your Images
If your graphic includes photos, Adobe Express offers a range of editing tools to enhance your visuals. You can adjust brightness, contrast, saturation, and more. This feature is particularly useful for ensuring your images look their best on social media platforms.
Additionally, you can apply filters and effects to create a consistent look and feel across your graphics. Consistency in branding is key to building a recognizable online presence.
How Adobe GenStudio for Enterprise Enhances Content Supply Chain with Generative AI!

Adobe Photoshop Vs Adobe Illustrator: A Side-by-Side Comparison
Save and Share Your Work
Once you're satisfied with your social media graphic, it's time to save and share it. Adobe Express allows you to save your project directly to your device or share it directly to your social media accounts. You can also export your graphic as an image file for future use.
Is Adobe Express Free or Paid?
Adobe express is freely available for every users on android, iOS apps and also on web. It also has paid subscription which comes with extra features and exclusive templates.
Subscription Plans
Free (with limited features)
$9.99 / month (full access with 30 days free trial)
Tips and Tricks for Effective Graphics

Keep it simple:
Cluttered graphics can be overwhelming. Stick to a clean and straightforward design.
Use high-quality images:
Crisp and clear visuals make a significant difference.
Consistency is key:
Maintain a consistent style and color scheme across your graphics for brand recognition.
Mobile optimization:
Ensure your graphics look great on mobile devices, as a significant portion of social media users access platforms via smartphones.
Stay connected to get updates on free versions of various products, softwares and industry news,
Conclusion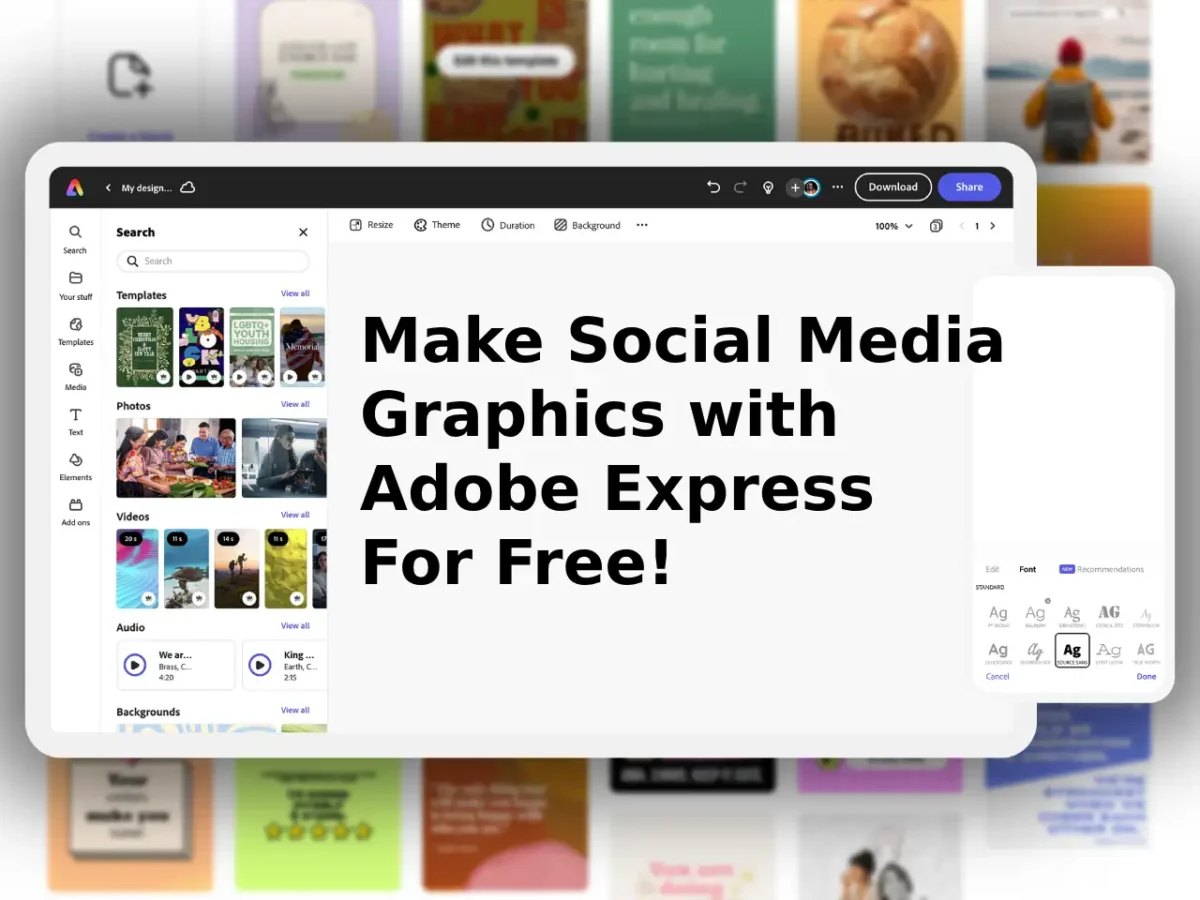 Adobe Express is a fantastic tool for creating stunning social media graphics, whether you're a freelancer like me or a business owner looking to enhance your online presence. With its user-friendly features and customization options, you can easily bring your creative vision to life and engage your audience effectively. Happy designing!