Adobe's legacy for ai innovation continues with the introduction of Adobe Illustrator's Text to Vector Graphic (beta) which announced in recent Adobe Max (2023). This groundbreaking feature, fueled by Adobe Firefly, signifies a paradigm shift in digital design. Now, artists and designers can seamlessly translate text prompts into intricate vector graphics, opening doors to limitless creative possibilities.
Table of Contents
Adobe Illustrator's Text to Vector Graphic (beta)
Simplified Gradients:
Text to Vector Graphic (beta) simplifies the intricate world of vector gradients, enabling editable gradients with a single text input. This revolutionary approach eradicates the need for multiple paths, making gradient-filled designs more accessible and intuitive.
How to Use Photoshop Ai Generative Fill in 2024? [Pro in 5 Min]
Structured Precision:
The generated vector graphics arrive impeccably organized, intelligently grouped and layered. Whether crafting a detailed landscape or a sleek logo, related elements naturally converge, enhancing the creative workflow.
Seamless Patterns, Impeccable Geometry:
Seamless, tileable patterns and flawlessly smooth curves define the vectors generated. With meticulous handling of intersections, Text to Vector Graphic (beta) produces outputs of unparalleled quality and precision.
Transformative Workflows for Every Creator
Marketing Marvels:
Rapidly transform text prompts into editable marketing assets, from social media banners to brochures, with minimal effort. Maintain brand consistency by aligning new graphics with existing designs, simplifying the creation of visually captivating marketing materials.
Use Photoshop Online Free Without Download! [100% Working]
Inspirational Branding:
Expedite creativity by exploring diverse iterations of logos and brand assets. Develop varied brand identities or generate fresh designs based on existing artworks, facilitating seamless collaboration with clients and stakeholders.
Enhancing Illustrator's Reach and Accessibility
Retype (beta):
Seamlessly convert static text or outlines into editable text by identifying matching fonts on Adobe Fonts. Bid farewell to font-related hassles, allowing designers to concentrate on refining textual elements effortlessly.
Mockup (beta):
Envision designs in real-world applications with Mockup (beta). Preview graphics on products such as t-shirts or packaging using curated Adobe Stock content or custom images. Experience the convenience of non-destructive adjustments, ensuring designs blend seamlessly into real-world contexts.
Adobe Illustrator on the Web (beta):
Embrace the freedom of design with direct access to Illustrator in your browser, eliminating the need for downloads. The streamlined interface and Contextual Task Bar provide a seamless online design experience. Enjoy precision and control while creating scalable logos, graphics, and art, accessible anytime, anywhere.
Stay connected to get updates on free versions of various products and softwares,
Conclusion: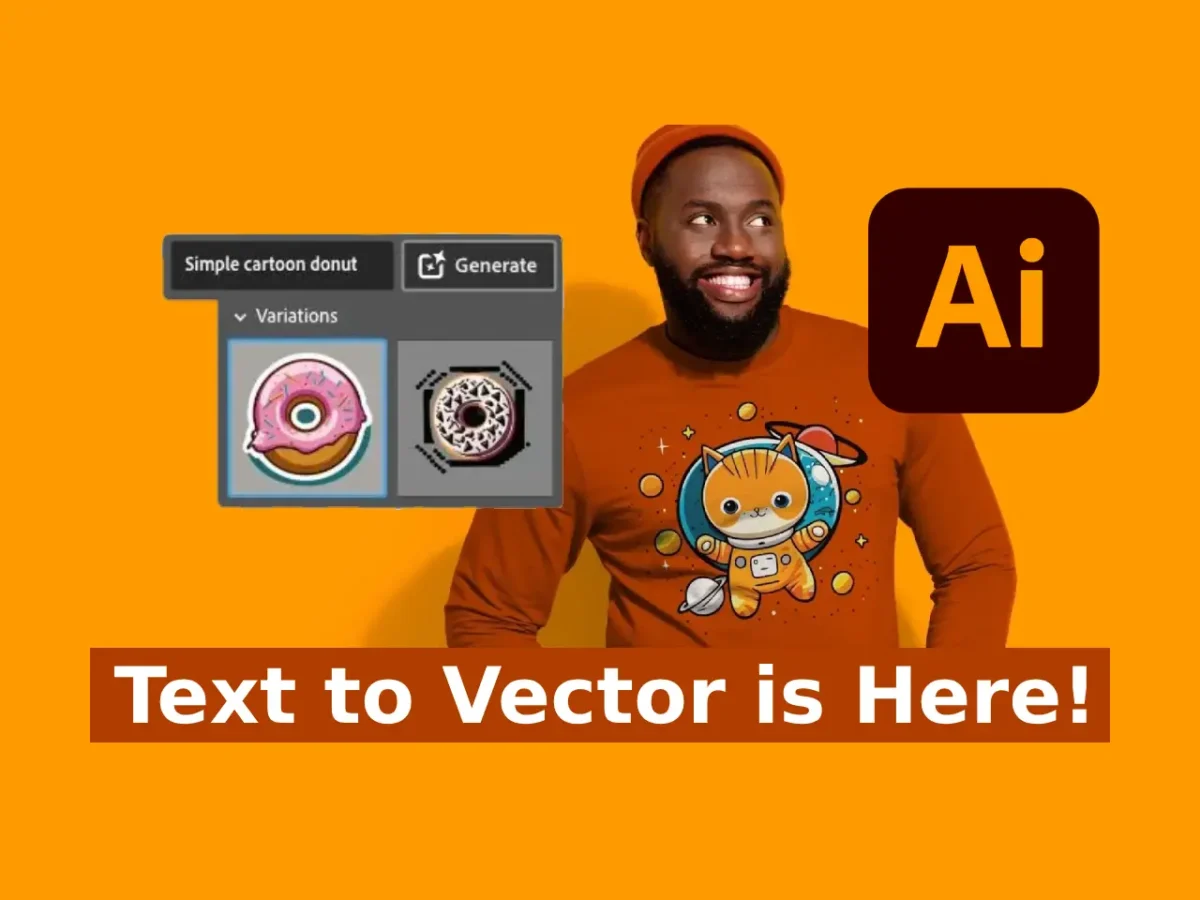 Adobe Illustrator's Text to Vector Graphic (beta) and its companion features redefine the boundaries of creative expression. Whether you're a seasoned professional or an aspiring artist, these innovations empower you to explore uncharted artistic territories. Embrace the future of digital design, where creativity knows no limits. Update your Illustrator now from our given link above and embark on a transformative journey into boundless creative freedom. Your creative odyssey starts now.